Bordeaux 2018 is not the Vintage of the Decade but it is Filled with Wonderful Surprises
---
---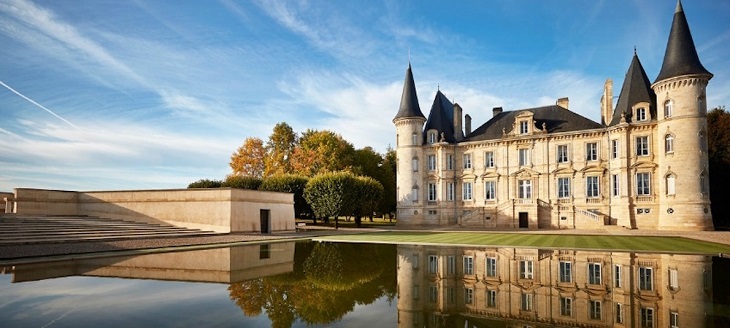 A vintage is often defined by what came before it and after a challenging 2017 with severe frost and low yields, 2018 had to be better. It was. Yet it wasn't a vintage that was without its own challenges: Mildew pressure was intense and lingering which forced many organic and biodynamic producers to consider going back to traditional chemical treatments. Both Chateau Palmer and Chateau Pontet Canet, kept to their biodynamic methods and harvested only a fraction of their normal crop. In fact Chateau Palmer lost two-thirds to mildew and decided that no Alter Ego will be made in 2018. Chateau Latour, using both organic and biodynamic methods, lost about a third of its crop and Chateau Smith Haut Lafitte lost half their crop.
Besides strong mildew pressure due to the wet and humid spring months, the vineyards became stressed in subsequent months due to severe drought conditions and elevated temperatures right up to harvest. It was not as hot as 2003, with the nights being cooler, but the water stress was more severe and the grapes that survived the mildew attack had thick skins and small berry size. Achieving phenolic ripeness was a concern and nearly everyone had a very long picking window from September to October to wait for the tannins and thick skins on the small berries to reach full maturity. Harvest for the whites was early but given the heat and drought, overall this is not a strong vintage for white wines. Exceptions include Smith Haut Lafitte Blanc and Haut-Brion Blanc.
Overall, 2018 was a vintage of extremes and much depended on how these extreme conditions that left small berries with thick skins were handled, from the vineyard and harvest to extraction and maturation. What surprised me most about the vintage was how little it tasted of a warm weather vintage – not even close to the opulence and generosity of the 2009s and 2015s. The wines are tightly wound with a wall of massive tannins in many of the wines, especially those in the northern Medoc. For properties like Chateau Ducru Beaucaillou, Haut-Bailly, Palmer and many others, 2018 represents the highest IPT (tannin levels) on record and it shows in the size and weight of the wine. 
2018 is a powerful vintage, so intense that it was all about taming the tannins. Alexandre Thienpont of Chateau Vieux Chateau Certan said, "It was compulsory in 2018 to have more Cabernet Franc in the blend because the Merlot was too tannic with excessive alcohol." However, the Pomerols from the best vineyards that I tasted didn't suffer from excess at all. Chateau Lafleur, Le Pin and Petrus are three of the very best wines made in 2018 and both Petrus and Le Pin are 100% Merlot. Similarly on the left bank, the top cru classe properties with great terroir were superb. It shows that great terroir, which compensates for extreme or challenging weather conditions like severe drought, helped to alleviate water stress and as usual, the younger vines suffered much more than the mature vines.
There were many wines that were unusually hard to assess at this young stage like Chateau Margaux, which was so uncharacteristic of their style that it threw me back. The wine is deep in color and very high in tannins and if it wasn't for the faint hint of violets, the palate structure is more like Latour. Chateau Ducru Beaucaillou was also difficult to grasp because it was so massive in structure and size. The tannins form a wall around the flavors and only time will tell how the wines will evolve. For the wines made from great terroir and mature vines, I am confident they will eventually come around and become beautiful.
This is a vintage to follow. Although it is definitely not the wine of the decade (or the century), the highs that the best chateaux were able to achieve is remarkable and will stand out as one of their top wines of the decade. Overall, there is less consistency than in 2015 or 2016 with extreme conditions creating extreme wines that can be true to what they are, or are unrecognizable. It is an intriguing vintage that needs time and should be followed. The important question remains: How will this vintage be priced and will it be worth buying en primeur? 
Image Credit: Winerist