Top Amarones
---
---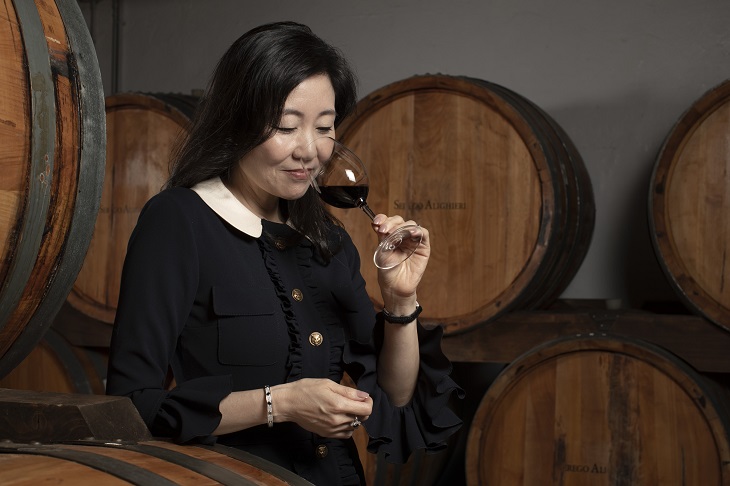 Amarone is a very special wine that's hard not to love. It is warm, generous and offers a big bear hug with plush tannins and chocolatey, mocha flavors. The Corvina grape is at the core of Amarone making up the majority of the blend, while Rondinella and Molinara play minor roles. According to Technical Director Andrea Dal Cin at Masi, Corvina is a vigorous vine and needs debudding and green harvesting to get its yields in line to make quality wine.
When I was in Verona in September, I was delighted to taste a range of nearly 30 Amarones including verticals of single vineyard Amarones such as Mazzano and Campolongo. Although is a big wine with 15% to 16% alcohol being the norm, there is incredible finesse in the wines that are grown on limestone, such as the Mazzano. With only 14 hectares and just 15,000 bottles produced annually, the Mazzano single vineyard Amarone was my favorite in the lineup. It is on a southwest exposition at 400 metres in altitude on deep limestone soils creating wines with incredible refinement. Campolongo is only two kilometers away but very different in style – fuller, more fruitier and round, grown on soil that has more clay than limestone.
Below are my favorite Masi Mazzano and Masi Campolongo di Torbe vintages as well as other top (non Masi) Amarones.
Masi Mazzano Amarone della Valpolicella Classico
1997 – Floral and minerally with more earthy and spicy notes compared with the Campolongo. Gorgeous wine that is at its youthful peak now with an amazing length.
1999 – Complex and layered with glorious layers of minerals and chocolate. Still young, concentrated with dried cherry fruit and firm supple tannins. Lingering, persistent finish.
2007 – Beautifully balanced with freshness, minerality and earthiness in addition to dark chocolate and dried berries. A wonderful Mazzano with great potential that needs more time.
Masi Campolongo di Torbe Amarone della Valpolicella Classico
1990 – Gorgeous, layered and quite intense with a lingering finish. Still plenty of dried fruits and firm tannins. This wine has a long life ahead though one can enjoy it now. From Masi's single vineyard which consistently makes top Amarone for long aging.
2007 – A floral, very beautiful expression of Amarone with layers of mixed berries and dried red flowers. The wine is both full and lush but at the same time elegant and nuanced with a very long finish. Delicious!
2011 – Gorgeous dense and layered Campolongo with complex flavors of dark cherries and chocolate. A long finish with lovely lifted flavors and dried floral notes.
More Great Amarone…
2011 Quintorelli Giusseppe Amarone della Valpolicella Classico – A lighter more elegant Amarone that is beautifully composed, well balanced with a lingering finish. The magic of this wine is the lightness which belies its intensity and concentration. Long finish with layers of floral notes that surfaces at the end.
2015 Allegrini Amarone della Valpolicella Classico – Lively, fresh Amarone that is a very unique style, focusing on lifted aromatics and fresh flavors rather than dried fruits which is more typical of Amarone. The flavors are vibrant, well-defined and the wine is in balance. Has an international approachability even young.
For wine ratings, please click here.