The Joy and Pain of Moving to Zero Wine Duty
---
---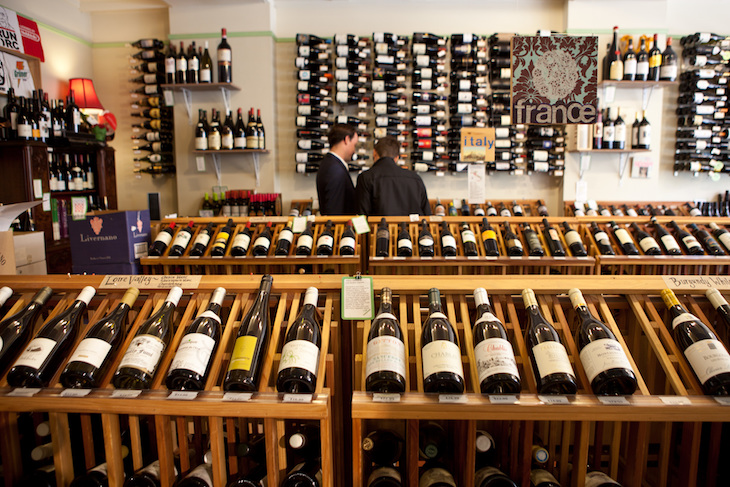 By Wednesday afternoon in Hong Kong on February 27th 2008, my inbox and mobile message box was full. I don't remember who broke the news to me that Hong Kong had completely removed its wine duty – it was likely from several reliable sources – but I do vividly remember feeling mixed emotions. I was thrilled that Hong Kong was poised to become an important wine center for Asia and I knew there would be many rocky points along the way. But I was equally frantic about my Master of Wine dissertation that I was trying to wrap up. I had finished interviewing over 50 professionals in the Hong Kong fine wine trade and a dozen government officials exploring the topic: "The Potential of Hong Kong Becoming a Fine Wine Hub".
I would have to re-interview and re-write the dissertation from the basis of Hong Kong having no wine duty; it was 40% from February 2007 to February 2008 and prior to 2007, the wine duty was an incredible 80%! This changed all the assumptions and analyses I had made thus far, and it changed my conclusion to a much more positive one with a number of caveats. Among the weaknesses and the challenges that I thought Hong Kong would have to face, some have been overcome and others still remain.
In 2008, Hong Kong was sorely lacking in the understanding and availability of wine storage and appropriate temperature-controlled transportation for fine wines. These logistics have been addressed over the past 10 years and it is now easy to find very good storage services as well as reliable transportation for fine wines. Another weakness was the porous cross-border control into China and this has been made weaker with Macau moving to zero duty just one year after Hong Kong. The huge price difference between China and Hong Kong for top wines means the grey and black markets continue to persist.
Another challenge I predicted was the growth of fake wines in Hong Kong and China. The extent of this problem is a big unknown at the moment with very little scholarly or rigorous research conducted in this field. But I am hoping that when I complete my PhD dissertation next year we may have some answers about the extent and prevalence of fake wines in our market.
I remember the reactions of the trade just after the news broke and they were not all positive. David Webster was one who was against the zero wine duty. Webster is one of the established members of the Hong Kong wine trade who started out first with AS Watsons in 1971, then Remy, then Maxxium and in 2008, was Director at Fine Vintage. He told me that the competition would be fierce, which would lead to low margins for everyone and the rise of unprofessional wine brokers who would trade wine like any fast moving consumer good. He mentioned how professionalism would diminish and the industry overall may grow but would struggle with low margins. I remember speaking with Don St Pierre Jr who was happy about the zero duty and was keen to open in Hong Kong to establish a base. Overall, the mood was cautiously jubilant and for wine lovers, well, we were frankly thrilled. Our main frustration was not seeing the price reductions at restaurants even six months post zero-duty, but from importers we saw wine prices being slashed by 20-30% within the first six months.
Some of what Webster predicted has become reality. Competition is ferocious as any Hong Kong wine business owner will tell you; smuggling and dodgy trades are a persistent problem and fake wines appear to be growing. Despite the drawbacks, as a wine lover and drinker, I am ecstatic about living in a city with no wine duty and no sales tax. I am also grateful for all the opportunities the growing market has brought for me and everyone else in the wine industry. The market has grown tremendously since 2008: Hong Kong is a wine hub for the region and it continues to lead the way in terms of education, expertise and professionalism. So on the 27th of February 2018, I will drink to Hong Kong's continued growth and success.
Image credit: Time out