Tasting of the Great Arnaud Ente Wines
---
---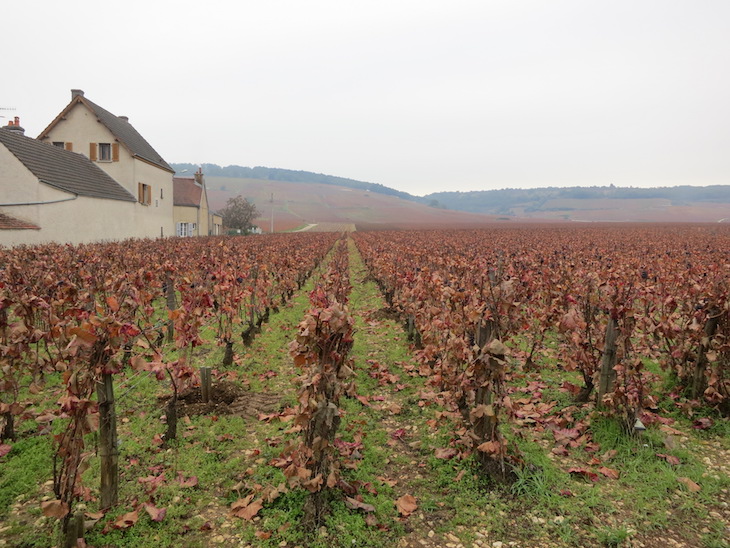 I was fortunate to be invited to a tasting of Arnaud Ente's wines direct from the domaine, ranging from the 2006 to the 2013 vintage. Ente is one of my favorite producers from Meursault and this tasting shows how beautifully the wines age and evolve. The wines are pure minerality and precision.
1. Domaine Arnaud Ente Bourgogne Blanc 2013
Pure, lovely, minerally; there are very few Bourgogne at this level of excellence. This is a glorious Bourgogne with elegant flavors that revolve around lively acidity. There is wonderful focus and tension in this wine.
90 points
2. Domaine Arnaud Ente Meursault 2013
Linear and precise, this village Meursault is anything but ordinary. Fille with vibrating energy and tension, this beautifully crafted white is the epitome of great, linear Meursault.
92 points
3. Domaine Arnaud Ente Meursault Les Petits Charrons 2013
A serious Meursault with precision and detail – find white flowers, delicate herbs and mixed nuts without any one flavor dominating. Balanced and beautiful with harmony being the key word for this wine.
94 points
4. Domaine Arnaud Ente Meursault Clos des Ambres 2013
Sadly this wine is closed at the moment, especially when compared with the Les Petits Charrons which was tasted alongside it. Tightly wound with minerals and herbs, this wine is a ball of tension and reined-in energy. Best in 5 years time.
93 points
5. Domaine Arnaud Ente Meursault La Seve du Clos 2013
A stunning Meursault with great purity, minerality and depth. Incredibly complex – both subtle and powerful, with a long, vibrating finish. There are notes of slate, rocks and a saltiness in the finish.
96 points
6. DDomaine Arnaud Ente Meursault Premier Cru Gouttes d'Or 2013
An elegant wine with layers of minerals, white flowers and hazelnuts. There are no overt fruity or herbal flavors – all the elements are in balance and the flavors are incredibly long.
95 points
7. Domaine Arnaud Ente Volnay Premier Cru Santenots du Milieu 2013
Attractively perfumed Volnay with notes of raspberries, roses and herbs. The palate is delicate, pure and light. It is young, but approachable now.
89 points
8. Domaine Arnaud Ente Meursault (Magnum) 2007
This was one of the only disappointing wines in a range of wines from Ente presented at the same time. The palate is lacking the precision and energy in most vintages of Meursault from this domaine. Flavors taste evolved and much broader and simpler than in most vintages (like the 2008 and 2009). Start drinking this vintage now.
89 points
9. Domaine Arnaud Ente Puligny-Montrachet Premier Cru Les Referts (Magnum) 2007
The 2007 vintage is really delicious to enjoy now – it should stay at this stage until 2022 at least but at 10 years old, this Puligny is delicious. Balanced, floral, focused and beautifully layered with a fairly long finish.
93 points
10. Domaine Arnaud Ente Meursault Premier Cru Gouttes d'Or (Magnum) 2008
Amazing intensity and focus with lovely layers of flavors that linger on the palate. There is purity, energy and incredibly intensity in this 9 year old Goutte d'Or. This is a great vintage for Ente and this wine tastes like it has another decade of life ahead, if not more.
96 points
11. Domaine Arnaud Ente Meursault Les Petits Charrons (Magnum) 2006
Fully open and ready to enjoy now, this Meursault Charrons is filled with toasted almonds, peaches and sweet dried flowers. Balanced with wonderful focus and precision as one would expect from Ente.
94 points