Growing Popularity of Spanish Food & Wine
---
---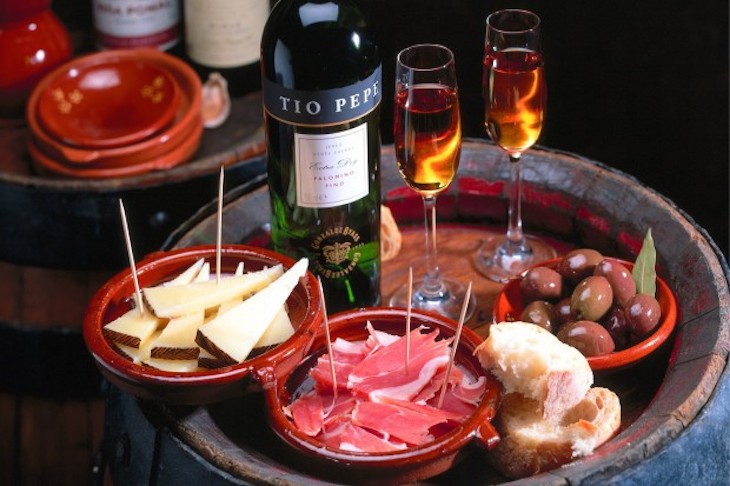 It is now just as common to find Ibérico ham from Spain or Spanish olive oil in our gourmet supermarkets as it is to find Brie cheese from France or Parma ham from Italy. Over the past five years, Spanish food and wine have permeated the culinary scene in most of the major cities in Asia. In Hong Kong, traditional Spanish restaurants like Olé and Ed Sid, have made room for trendy modern Spanish restaurants such as 22 Ships, Ham & Sherry and Catalunya. In China, Spanish agricultural exports rose by 58% in 2016 when compared with the previous year – this is due mainly to exports of pork, olive oil, beer and wine.
The influence and popularity of Spanish food and wine goes beyond just Asia. Ever since the rise of Spanish culinary geniuses like Ferran Adria of El Bulli Foundation, the Roca brothers and Juan Mari and Elena Arzak, there has been a profound interest in Spanish gastronomy. In major cosmopolitan cities such as New York, Paris or London, there are successful traditional and modern Spanish restaurants. It is these talented Spanish chefs' abilities to modernize and some say revolutionize the way we approach food and dining, by taking the science of food as seriously as its flavors, that have attracted the attention of both food lovers and professionals worldwide. Some call this new food movement 'molecular gastronomy', others refer to it as modernist cuisine, both are just labels to capture a new culinary approach inspired by top Spanish chefs. The term that is used to define and categorize this movement is less important than what is at its core: dedication to innovation, food science and creativity.
Spanish wine, like its cuisine, has only started gaining in popularity in recent years. Spain has had the largest planted vineyard area in Europe for many decades and yet Spanish wine usually falls behind France and Italy in most export markets. However in China, Spanish wine has done remarkably well, surpassing Italy and clinching third place in 2016 for both volume and value of bottled wine imports. France and Australia continue to hold their number one and two spots respectively but Spain and Chile are hot on their heels.
More and more people are interested in learning about Spanish wines, beyond the well-known Riojas, which are often pleasant, easy-to-enjoy, medium-bodied reds with soft tannins. Actually the diversity of wine styles from Spain is incredible, from fortified dry and sweet Sherry wines to the affordable sparkling Cavas and the full-bodied red wines made from Garnacha or Tempranillo from all over Spain. Because of Spain's warmer climate, compared with France or northern Italy, its red wines tend to have a sweeter, jammier flavor profile and tannins are perceptibly softer and rounder. Spanish red wines have traditionally enjoyed long maturation in oak, the higher the quality, the longer its aging time in oak, to create mellow flavors and rounder, softer tannins.
Rioja may be the popular 'Bordeaux of Spain', but there are numerous wine styles to explore in this large country. During the warmer months, I especially recommend the crisp Albariño white wines from Rias Baixas in Galicia – crisp, medium-bodied white wines that are lightly citrusy and floral. Another region for delicious white wines is Rueda, where elegant, refreshing whites are made from Verdejo grapes. Rioja also makes lovely white wines from Viura grapes, which can be medium-bodied and crisp or serious, fuller-bodied, oak-aged versions.
Spain's strength is in its generous red wines. If Rioja red wines agree with your palate then try the slightly more earthy and tannic Ribera del Duero reds, made from a slightly cooler neighboring region. In these well-known Spanish wine regions, Tempranillo is king and this versatile variety can be found all over the country making a myriad of styles from young, juicy and fresh to serious, dense reds. If you enjoy fuller-bodied, concentrated red wines, try the Garnacha (Grenache) grape variety from Priorat or Montsant while more elegant, lighter versions are available from Penedès.
What I enjoy most about Spanish wines is their diversity and versatility and two of the most food-friendly wines are Sherry and Cava. Sherry is a classic fortified wine that has fallen out of favor, but because of its adaptability and compatibility with food, I believe it will be back in fashion. Sherry is the generic term for a range of fortified wine styles made in Jerez, Spain, using Palomino grapes. Dry, crisp Fino and Manzanilla Sherry are yeasty on the nose with around 15% alcohol and enjoyed chilled. It pairs well tapas, dim sum and nearly every type of family-style Chinese meal. The longer barrel aged versions, Amontillado and Oloroso, have layers of toasted nuts, hint of caramel and can be either dry or sweet. These Sherries are wonderful with cheese, roasted or barbecue meats and richer dishes. For sweet wine lovers, the Pexdro Ximenez is a must with chocolate!
Cava is a wonderful alternative to Champagne at a fraction of the cost. It is a blend of three indigenous grape varieties (Macabeo, Parellada, Xarello) and made in a lighter style. I recommend Cava as an everyday sparkling wine that pairs with nearly every meal, be it Spanish or Chinese.
Today, Spanish cuisine is modern and hip; meals that bend traditional rules and help to spread the awareness of Spanish food, wine and culture. Spanish wines are in step with this innovation and modern approach because of their diversity and versatility, and equally important, its affordability. Relative to more famous French and Italian wines, Spanish top wines tend to be less expensive but equally delicious with excellent aging potential. It's a country filled with wonderful culinary surprises and great wine bargains.
Image credit: Picture-alliance / Bildagentur Huber