Great Value Burgundy to Buy Now
---
---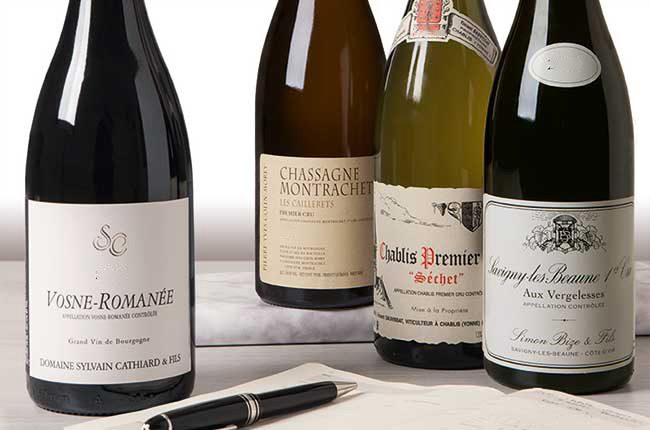 The great news for Burgundy lovers in the 2018 vintage is that you don't need to buy grand cru level wines. And you don't need to go for famous, high-priced appellations. There are so many delicious lesser-known appellations as well as village level wines to choose from! I found beautiful wines in Marsannay and Fixin and overall, Gevrey-Chambertin was highly consistent, from simple village reds to the top grand crus. Many village wines, which are a fraction of grand crus, have the depth and intensity to potentially pass for premier crus and some for even grand crus. Below are some of my picks for great value village wines – all above 90 points!
Domaine Alain Hudelot-Noellat Vosne-Romanee
A gorgeous Vosne village red from a producer who really nailed it in 2018! Balanced, elegant Vosne-Romanee with supple tannins, delicate floral flavors and great finesse.
Domaine Arlaud Morey-Saint-Denis
A beautiful, luscious Morey village red that has loads of mixed berry fruit and savory herbs. Well-crafted and plush with a wonderful fruity core with freshness.
Domaine Arnoux-Lachaux Nuits-Saint-Georges Les Poisets
This Nuits is more Vosne like in character and texture: Beautifully perfumed with firm, velvety tannins; the palate is sensual and filled with sweet ripe red berries with a lingering finish. Well-handled 100% whole clusters in this wine.
Domaine Berthaud-Gerbet Fixin
My favorite Fixin producer! This is an elegant Fixin that is supple with nice intensity; very pretty, well-crafted and showing the best of Fixin in this warm vintage.
Domaine de la Pousse d'Or Pommard Jarolieres
Voluptuous Pommard with great intensity and depth. Lots of ripe dark berry fruit in this vintage with fairly long length.
Domaine Duroche Gevrey-Chambertin Aux Etelois
Beautiful Gevrey with lovely flavors or violets and refined tannins. From a small parcel wedged between Charmes and Griotte – the vines are 70 years old on average. Lingering, refined with a long finish.
Domaine Glantenay Volnay
A beautiful Volnay with intense red berry and floral flavors supported by a firm tannin core structure. Intense, without being heavy, and elegant with good concentration.
Domaine Huguenot Pere et Fils Marsannay Champs Perdrix
This is a beautiful Marsannay – supple, balanced, serious and intense. Dark berries mingle with savory herbs and spices and the finish is fairly long.
Domaine Jean Fournier Marsannay Clos du Roy
For sumptuous, simply delicious Marsannay, look no further: Full bodied, generous, layered Marsannay filled with ripe red plums, cherries and savory herbs. Balanced, well handled, suave tannins with a nice finish.
Domaine Jean-Marc et Thomas Bouley Volnay Vieilles Vignes
A beautiful Volnay village red that is focused, fresh and filled with red berries and savory herbs. Silky tannins and lingering finish.
Domaine Lafarge-Vial Cote de Brouilly
An intense Brouilly with dark berries and savory roasted herbs; no hint of over-ripeness or candied fruit here. Beautifully crafted and built to age.
Domaine Marquis d'Angerville Volnay
A gorgeous Volnay with layers of delicate flavors and lovely red berry fruit. Expressive, complex and long with elegance and finesse.
Domaine Tortochot Gevrey-Chambertin Champerrier Vieilles Vignes
Vibrant and lifted with fresh cherry and strawberry fruit. Palate offers savory spices and earthy notes with a supple texture.
For a full list of 2018 Burgundy reviews and exact ratings for each wine, search my wine note database here.
Image Credit: Decanter