12 Great Value 2016 Burgundies
---
---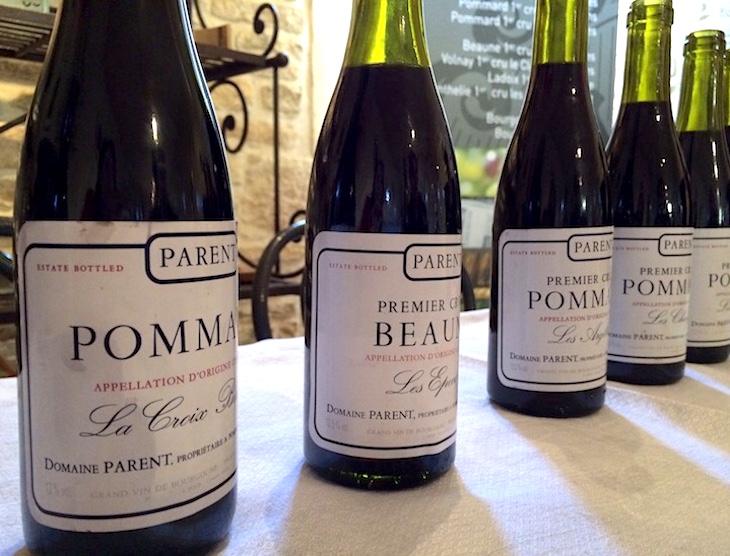 Yields were dismal in 2016, forcing BIVB to admit that "every grape counts" in a year that witnessed one of the worst frosts in 35 years. The overall yield in Burgundy was down more than 25% and for many top domaines, the loss ranged from 25% to as much as 80%. Thus finding a great value wine is rare but possible. Below are my picks for wines that offer great value in a challenging vintage. To read more about the 2016 Burgundy vintage, click here or to see the list of the top collectible reds and whites, click here. To view all the tasting notes from this vintage, visit our Wine Ratings page.
1. Domaine Alain Hudelot-Noellat Vosne-Romanee 2016*   ($55)
What a beauty! Lovely, refined, gentle yet with a persistent, nice mid palate and wonderful finish. One of the best village wines I have tasted – a lovely openness to this well made, lifted Vosne.
91 points   
2. Domaine Arlaud Morey-Saint-Denis Premier Cru Les Ruchots 2016**   ($90)
Delicious, focused Morey Ruchots with a wonderful array of flavors. The flavors range from herbs to spices and mixed berry fruit. The tannins are velvety and supple and the finish is very long.
93 points
3. Domaine de la Vougeraie Gevrey-Chambertin Les Evocelles 2016*   ($70)
Fresh, lifted, lovely fruit with wonderful precision and length. This is a gorgeus Gevrey Evocelles with 60% whole bunch. The vertical press contributes to soft silky tannins. A wonderful wine that can be kept for at least a decade.
92 points
4. Domaine des Lambrays Morey-Saint-Denis Premier Cru Les Loups 2016*   ($90)
Delicate and perfumed with layers of rose petals and violets along with sweet spices and raspberries. Focused, lean and elegant, almost Chambolle-like in its fineness and elegance. A delicious, well made premier cru by Clos des Lambray. 50% whole bunch.
92 points
5. Domaine Henri Gouges Nuits-Saint-Georges Premier Cru Clos des Porrets Saint-Georges Monopole 2016*  ($85)
Vibrant and delicious with friendly red berry fruit combined with savory herbs and spices. There is wonderful concentration in this vintage that was devastated by frost. Layered, focused and generous.
92 points
6. Domaine Parent Pommard Premier Cru Les Croix Noires 2016*   ($80)
A seductive perfume of spices and flowers opens up to a linear, elegant Pommard. This is a very pretty wine made from 37 year old vines with a fairly long finish. Lovely balance and elegance in this wine.
92 points
7. Domaine Perrot-Minot Nuits-Saint-Georges Les Murgers Les Cras 2016*   ($90)
Gorgeous Nuits with Vosne characters – sumptuous, floral and delicate with silky firm tannins. Balanced, layered with a fairly long finish. One of the most elegant Nuits I tasted.
92 points
8. Domaine Serafin Gevrey-Chambertin Premier Cru Le Fonteny 2016*  ($105)
A serious Gevrey Fonteny with nice intensity and focus – the palate offers layers of cherry, strawberries and savory herbs. Good concentration and firm, ripe tannins means it will need at least 5 years in bottle before it opens.
92 points
9. Domaine Sylvie Esmonin Gevrey-Chambertin Vieilles Vignes 2016*   ($70)
Intense, lovely aromatics of crushed violets and jasmine along with mixed juicy red berries. The palate is sensual and deep with wonderful concentration and depth with a lingering finish. Impressive for a village wine. 19 barrels made.
91 points
10. Domaine Taupenot-Merme Nuits-Saint-Georges Premier Cru Les Pruliers 2016*   ($90)
A beautiful Nuits with dark berry fruit, savory herbs and a wonderful nose of roses and violets. The vines are around 35 years old and the site is made up of mostly clay with deep soil.
92 points
11. Jean-Claude Boisset Ladoix Premier Cru Hautes Mourottes 2016*   ($35)
This is a wonderful Ladoix with an exotic nose of Moroccan spices, savory herbs with sweet dark berries. One of the best Ladoix I have tasted! The vineyard is very close to Corton. 50% whole cluster and only 2 barrels made.
92 points
12. Maison Joseph Drouhin Beaune Premier Cru Clos des Mouches Rouge 2016*  ($80)
Beautiful Clos des Mouches with elegance, lovely florality and nice concentration in this vintage. As usual, this parcel produces an elegant, long-lived, persistent wine with finesse and elegance.
92 points
Note: 
* Average retail prices from wine-searcher.com as of 11 April 2018 in USD (per bottle).
** Prices are for 2015 vintage; 2016 not available.