Sumptuous 2018 Burgundy Reds
---
---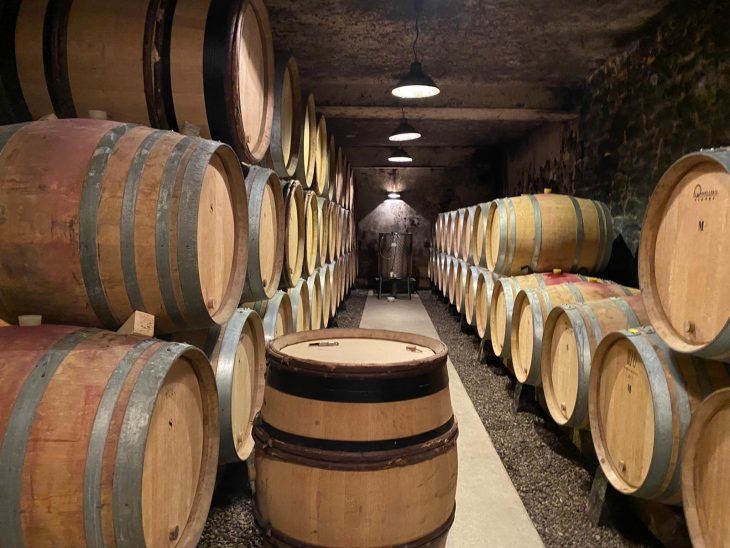 Burgundy merchants around the world are already pronouncing 2018 as a great year and offers for young en primeur wines are filling collectors' inboxes. Most are excited about the reds, enthusing about the 'perfect' harvest conditions and great concentration. It is convenient to summarize the vintage as being great: dry, warm growing conditions from mid June onwards, very little mildew or rot issues, ideal weather during harvest period. However, there were challenges to this vintage that are not often mentioned in these harvest summaries: the yield was so high that there was potential for dilution, the skin of the berries were so thick that extraction had to be carefully managed, sugar ripeness did not coincide with phenolic and flavour ripeness so timing was key.
There were some wines that had high alcohol and body without the accompanying flavour intensity; others had such dense tannins that there was little terroir definition; some were so jammy that the wines looked tired. I tasted around 1,000 Burgundy 2018s since November 2019 (in Burgundy, London and Hong Kong) and my overall conclusion is that it is not a great year across the board, but it favoured certain appellation and some producers absolutely nailed it – got the harvest date spot on, managed the dense tannins by gentle extraction, obtained ripe but not jammy or cooked fruit with good freshness, combined intensity with finesse.
Overall, 2018 will be remembered as a warm vintage with heat spikes that didn't last as long as during 2003. Thus the red wines tend toward fruits such as figs and prunes with elevated, dense tannins that could be plush and supple or chunky and dry. The biggest challenge was getting sufficient freshness in the wines, with the dense tannins, ripe fruit and/or high alcohol trying to take center stage. In capable hands, the red wines have great power and capacity to age and the quality is very high. The high quality is not across the board, and in my experience, around 70% of the estates and wines I tasted took full advantage of this vintage and made fabulous wines, and the rest were disappointing.
White wines are less reliable with very few producing 2018s that are as good or better than 2017. It was all about vineyard work and the harvest date; waiting even a few days to pick could have made the difference between a juicy, crisp, balanced white and a flabby, broad white with little freshness. Some exceptional whites were made, but these were the exception. The great news about 2018 is that quantity was high – so no matter what the final assessment of the vintage might be, the growers are thrilled. And the market is breathing a sigh of relief that finally, they have some wines to sell!
Image Credit: Pinterest