Women in Wine: Ann Colgin
---
---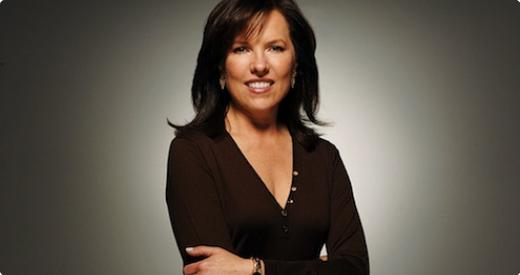 Ann founded Colgin Cellars in 1992 and since then, has been crafting some of the finest wines from hillside vineyards in Napa Valley including Tychson Hill Vineyard Cabernet Sauvignon, Cariad Napa Valley Red Wine, IX Estate Napa Valley Red Wine and IX Estate Syrah. These wines are regularly sold out, mostly through restaurants and mailing lists. Having enjoyed verticals of Colgin wines, it comes as no surprise that the wines have such a strong international following.
1. Which wine(s) are you most proud of and why?
The 2006 and 2007 were very special vintages for our Colgin IX Estate Red. We received consecutive100-point Parker scores on those years, which happened to be very different growing seasons. This proved what we already know about this vineyard, which is that it is of the caliber of a First Growth vineyard in Napa. We are very discerning in every vintage throughout the whole winemaking process. Generally, if we do have a difficult season, the result is a smaller production. This vineyard proved that even when challenged, we can produce great wine from it.
The other wine I'm quite proud of was the 2002 Tychson Hill—our first bottling from that vineyard, and the first 100 point Colgin wine. The property was once owned by Josephine Tychson, the first female vintner in the Napa Valley. Her vineyards were torn out during Prohibition, and we replanted when be purchased the property in the late 1990s. It was an amazing feeling to pay homage to such a trailblazing woman.
2. Among the wines mentioned above, describe one wine that you feel is the most reflective of your unique terroir/site?
Our model at Colgin is not that we make one "grand vin"; we follow a more Burgundian model and make individual wines that reflect the personality of their sites; all of our vineyards are from St. Helena area of the Napa Valley, but each wine is site-specific and reflective of its vineyard.
3. Overall, are there more advantages or disadvantages in being a woman in your position (or is there no difference whether one is male/female)?
Being a woman has been an asset! Studies have shown that women have more sensitive noses than men. I do have a knack for remembering wine experiences, especially the development of my own wines over time. Women are also very nurturing, patient, and detail oriented, which is an important quality in winemaking.
4. What drives or inspires you to be the best at what you do?
My previous career in art hinged on knowing the best of the best. When I started Colgin Cellars in 1992 this translated to an appreciation for top-quality, artisanal wines right away and it was only natural to want to make—and share—something really special with people who appreciate the painstaking process of creating an extraordinary wine.
5. What does work-life balance mean to you?
When I was in high school, someone I greatly admired said to me, "you can rest when you are dead!" That motto has definitely influenced me to this day. Life is full of excitement and adventure for those who want to experience it. One of the things I love about wine is that it brings people together from all walks of life and many interests. We love to entertain, and producing wine could not be a better vehicle for that.
Being in the wine business is indeed all consuming—from harvest to wine related charity events—but I do enjoy all aspects!
I am also still heavily involved in the world of art, which is rewarding. I'm currently on the board of Los Angeles County Museum of Art (LACMA) and help plan an annual fundraising event.
6. If you could make wine in another region in the world besides Napa, where would it be and why?
My husband and I are huge lovers of Burgundy, and we actually are owners in the negociant, Camille Giroud.
We love the balance and silkiness that one can attain in Burgundy, and we strive for a similar quality in our Cabernet-driven wines at Colgin Cellars.
Reprinted with permission from Noblesse Korea