Wine Region Snapshots
---
---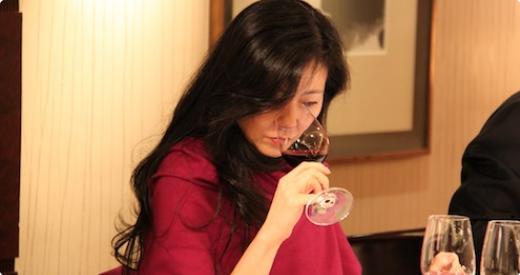 By 11am every morning this week, I will have sniffed, swirled and spat out at least 60 wines. During this five-day long semi-annual exercise for Singapore Airlines, I will have tasted over 600 wines. What I find useful during this exercise are the snapshots I'm able to formulate of key wine regions and styles. All the wines are tasted blind and only after the final selection is made, are the wines' identities revealed. On the first day of the blind tasting held this week, I had an entire morning to compare and contrast very good Chardonnays from three classic wine regions: Burgundy, California and Australia. These wines were destined for First Class so the quality was fairly high. 
There were 28 Australian Chardonnays and the styles ranged from lean and almost green to full bodied and tropical fruit-flavoured. Some were overtly oaked, with cedar-wood flavours jutting out like a gangly teenager's limb. Others were bright and juicy with a lean, unoaked, squeaky-clean expression of pure grapefruit and peaches. At the heart of Australian Chardonnay, regardless of style and winemaking, lies juicy ripe fruit. The Australian Chardonnays expressed their vast region and diverse climate and site expressions very well – e.g. the cool, higher altitude vineyards of Yarra Valley or the grapes windswept by the constant ocean breeze in Western Australia. The wines were diverse, vivacious and filled with personality.
The 15 Californian Chardonnays by contrast were monolithic and monotonous. Every single Chardonnay was full bodied and heavily influenced by oak. It was just a matter of how much oak and how full bodied. With nearly every single Californian Chardonnay, I found a whiff of butter popcorn, present in varying degrees. Many of the Chardonnays had insufficient acidity and the flavours just plopped onto the palate without much shape or form. What is missing in the Californian Chardonnays is exactly what makes Australian Chardonnays so lively and invigorating – lively acidity. I did manage to find a few California Chardonnays that got the balance right, but the range in styles and expressions were much more limited than the Australian selection. 
The 34 white Burgundies which followed were as diverse as the Chardonnay expressions from Australia. However, many were not fruity but rather minerally, savoury and nutty. These Chardonnay-based wines could come from as far north as Chablis and express lean, minerally flavours or they could just as easily come from Macon, in the southern part of Burgundy where Chardonnay acquires a riper, more fruitier, New World-like expression. What binds this group together is the underlying element of crisp, sometimes sharp acidity and the restrained character of its flavours. Quality in general was very good.
A group of 52 New Zealand Sauvignon Blancs left me despondent. I was swimming in a sea of mediocre Sauvignon Blancs that tasted like clones of each other. Nearly all of them were made up of the same combination of zesty, herbaceous flavours and shrill acidity that left my gums sore. Some were louder than others but many were two-dimensional and simple. When a Sauvignon Blanc that I tasted had some weight in the mid palate and a decent finish, my ears perked and I tried to listen: Are there nuances that I missed in the first sip? Are the flavours of the wine in balance with its other elements like acidity, alcohol and body? What is the character and quality of the acidity? How many seconds did the finish last? None of the Sauvignon Blancs were faulty or really terrible; but sadly, only a handful were exciting.
While white wines are worse for your teeth because of its high acidity, large flights of red wines are exhausting because of tannin buildup on your tongue. After tasting about 15 to 20 reds, I try to take a small break, walking around the tasting room or taking a sip of water, to give my tongue some time to recover from the tannin onslaught. During one afternoon, I had to taste 81 young red Bordeaux, mostly cru Bourgeois from the 2008 vintage. This was truly an exercise of kissing many frogs to find the one prince. 
It isn't that the 2008 vintage in Bordeaux was poor, in fact it was a good vintage with a huge variation in quality; the very best producers crafted gorgeous wines. The issue is that the quantity level required by the airline dissuades many high quality producers who cannot meet volume levels or feel that the price specifications falls outside of their scope. Tasting these 2008 cru Bourgeois reds and the 2008 cru classe wines at the Union des Grands Crus de Bordeaux tasting in Hong Kong, confirms my theory that 2008 is an excellent vintage for its top quality producers but only a modest one for the vast majority of Bordeaux chateaux. 
With a grey tongue, which refuses to go back to its natural dark pink colour even after brushing, I start the next day. My last day in Singapore will consist of 119 reds and 80 whites for Economy class. This elevates 'frog kissing' to an Olympian level, requiring rigour, concentration, discipline and determination to complete the task. 
Reprinted with permission from South China Morning Post