Tough Times for Hong Kong's Wine Market
---
---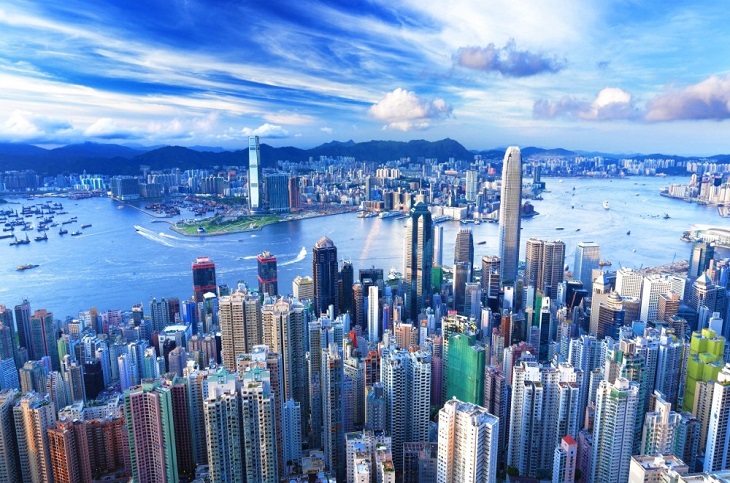 In my nearly 26 years living in Hong Kong, I have never seen the city wracked in such turmoil since May 2019. For the city's residents and fans, these are not just tough times, these are heart-breaking times. No one is more affected by the turbulence than those in the tourism, hospitality, F&B and wine industries. Import figures from the first half of this year is dismal with value and volumes down from the same period last year by more than 60% by value and not much better by volume (down 46%) according to the HKTDC. Most wine market studies prior to May 2019 will have gotten the numbers wrong since the forecast and trends could not have foreseen the huge impact of the protests on the economy.
A somber mood prevails, as most wine and food lovers are opting to stay put over the weekends when the protests usually occur. The popular Wine and Dine Festival held during the last weekend of every October for the past 10 years was cancelled and so was the annual October 1st fireworks. However, the Hong Kong International Wine & Spirits Fair (HKIWSF) will still be held with over 1,000 exhibitors from over 20 countries confirmed to attend.
I spoke with F&B directors, sommeliers, restaurant owners, hoteliers and wine importers over the past few months and have learned how difficult times are. Hotels are running at very low occupancy and according to CEIC, hotels are now running at half its normal occupancy rate – from over 90% at the beginning of this year to around 60% currently. According to SCMP, some hotels are hitting 20% occupancy and are asking the government to waive rents and allow properties to offer empty hotel rooms for sale or offer long term leases (like normal flats). Events and large functions have been delayed or mostly cancelled for the coming year. Since August, tourism has been badly affected with tourist arrivals falling nearly 40%. 
No one wants to go on record to discuss how hard they have been hit by these unsettling times, but most wine importers are cutting staff and re-forecasting their sales and profits for 2019 and the coming 12 months. Hotel staff are being asked to take unpaid leave. There is a glimmer of hope: although the protests continue on the weekends, the numbers seem to be diminishing and the hundreds of thousands who came out in support during the early part of the protests are much less active now.
Will Hong Kong recover in 2020? From my recollection of 2003 during SARS, when the city was filled with face masks (for a different reason) and empty streets, I was expecting a multi-year recovery. However, this resilient, vibrant city bounced back within a year and exceeded my expectations, as it did for most economists and forecasters. Thus, I am hopeful that the same Hong Kong spirit channeled towards a practical purpose – leading Hong Kong to recovery – will inspire those who live and work here.
In the meantime, enjoy the lower hotel rates and the numerous excellent restaurants that (temporarily) no longer require reservations!
Image Credit: Timeout