Top 10 Best Value Wines Sold Online in China
---
---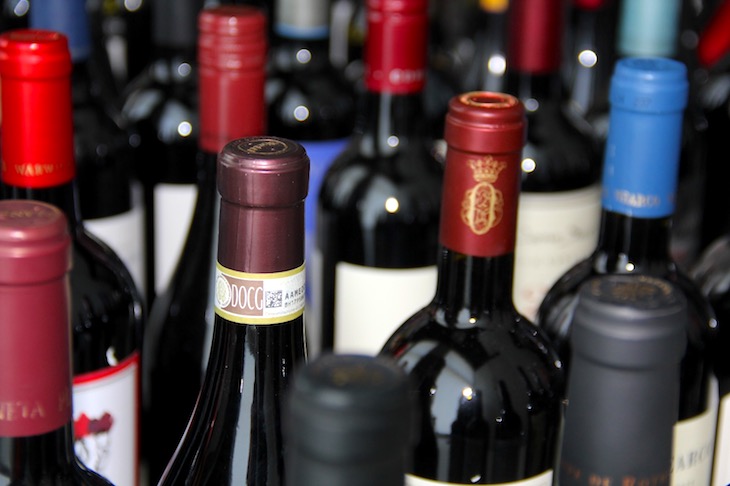 Even for less than ¥200, one can enjoy wonderful wines by purchasing online in China. These 10 wines offer great value with ratings of above 88 points.
1. 2010 Château de Lastours Corbieres
Cuvee Simone Descamps, Languedoc-Roussillon, France
¥195, Week Wine
A full bodied, quite generous red that is a delicious blend of Syrah, Grenache and Carignan. The flavors are seamless and beautifully integrated after 7 years of age. This wine is at its peak, displaying all its splendor with layers of flavors that are best appreciated now.
90 points
2. 2015 Cono Sur Reserva Especial Pinot Noir, Casablanca Valley, Chile
¥135, YesMyWine.com 
A delicious Pinot Noir that delivers wonderful balance: filled with ripe, dark cherries, sweet spices and herbs, this is no ordinary, simple Pinot. There is depth, balance, grippy ripe tannins and a minerality that comes through in the finish. Given its modest price level, I would recommend this wine to anyone who enjoys Pinot Noir.
90 points
3. 2014 Maycas del Limari Syrah Reserva, Limari Valley, Chile ¥198, Wine-World.com 
A wonderful Syrah that blends minerality and savory characters with sweet, dark berry fruit and dark spices evocative of cool climate Syrah. A beautifully crafted Syrah that offers the best of Chile's sunshine with the earthy, spiciness of northern Rhone.
90 points
4. 2015 Errazuriz Special Selection President's Choice Cabernet Sauvignon Merlot, Aconcagua Valley, Chile
¥168, YesMyWine.com 
A delicious Cabernet blend that is Bordeaux-like on the nose but offers the sweetness and generosity of a warmer climate generous red wine. Perfect to enjoy now, this wine is balanced, layered and quite intense with a persistent finish. A full-bodied, great value red wine from Chile.
89 points
5. 2015 Nederburg The Winemaster's Reserve Shiraz, Western Cape, South Africa ¥107, ASC Fine Wines
A delicious, spicy, restrained Shiraz from South Africa. The meaty, bacon fat of Northern Rhone comes through in this wine with subtle layers of savory herbs, game and dark berry fruit. Layered and subtle with a lovely finish. A great value wine that I would recommend to any Shiraz/Syrah lover.
89 points
6. 2015 Torres Sangre de Toro, Catalonia, Spain ¥158, YesMyWine.com 
A delicious red that offers great value and plenty of ripe fruit flavors. The palate is supple, round, with layers of black plums and black cherries accented by dark spices. There is a gentle grip of tannins on the palate as well as a firm finish. Well crafted and harmonious – delicious to drink now. A great value red!
89 points
7. 2015 Dominiodel Plata Criosde Susana Balbo Cabernet Sauvignon, Mendoza, Argentina ¥192, East Meets West Fine Wines 
A well made, generous red blend from Argentina that proves why the reds from this region have become so popular. The wine is full-bodied, forward, filled with dark berries, cedar and herbs supported by ripe, firm tannins. A delicious red to enjoy now.
88 points
8. 2015 Errazuriz President's Choice Reserve Cabernet Sauvignon, Aconcagua Valley, Chile ¥198, YesMyWine.com 
A delicious Cabernet Sauvignon that is balanced, subtle and filled with dark berry and plum fruit. There is wonderful harmony in its components with no jammy flavors or forward character; a wine that is confident and balanced.
88 points
9. 2015 Los Vascos Las Huertas Cabernet Sauvignon, Colchagua Valley, Chile ¥149, ASC Fine Wines 
A subtle, layered Cabernet Sauvignon that has a generous body, smoky, meaty flavors with a plummy finish. This wine was tasted blind and it is clearly a warm climate Cabernet blend given its ripeness, but the flavors are not jammy nor flabby – the structure is quite firm and the flavors carry through to the finish. A very good value wine.
88 points
10. 2014 Vinha d'Ervideira Edicao Especial Tinto, Alentejo, Portugal ¥185, Week Wine 
A full bodied, generous red with plush tannins, layers of cocoa and plums. This is a good value, punchy Portuguese red that is perfect for steak and red meat dishes.
88 points