The Purity of Riesling
---
---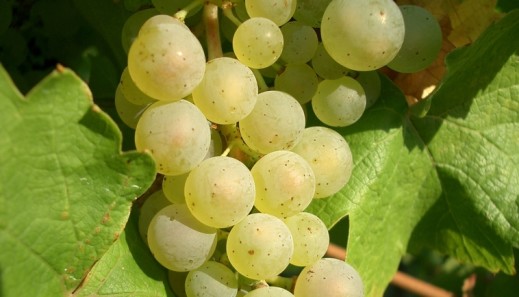 I can't think of one wine professional that doesn't love Riesling. There is a crystalline purity to its flavours and in the best examples, a laser-like precision and focus that takes your breath away. Riesling, unlike its more popular competitors, Chardonnay and Sauvignon Blanc, is never masked with oak, it's rare to find a fat, blowsy style and there is always that wonderful kick of acidity that freshens the mouth long after the wine is gone.
Even before wine turned into a profession, my first white wine love was Riesling. Ironically, it was during my college days when I visited Oktoberfest, a beer lovers' drinking fest in Munich, Germany. While my college friends guzzled beer, I barely touched it, not enjoying the taste. For my sake, my friends sought out the few wine tents that dotted the festival so I would partake in the party atmosphere. The sweet, low-alcohol floral-infused German wine was infinitely more appealing and I learned to enjoy its sweetness as well as its refreshing character. Now this was a drink I could really appreciate.
I became intrigued with Riesling and looked for it on the wine labels I came across. During the 1980s, so-called 'Riesling' was labeled by numerous producers outside of Germany, from Californians to South Australians. It was a generic label that signified an off-dry or medium sweet white wine, which may or may not have been made with the Riesling grape variety. These were insipid examples, very much the opposite of the dazzling Rieslings that danced in my glass in Germany. With stringent European Union laws now in place regarding wine labeling, it is rare to find mislabeled Rieslings nowadays.
For the past several years in the international media, there has been lots of talk about a 'Riesling Renaissance'. From the import figures I've seen coming out of Korea, China, Taiwan, Japan and Hong Kong, that renaissance seems to have bypassed Asia. The trend towards red wines, taking market share away from whites, is growing in most markets while remaining steadfast in others. And where there is white wine growth, it lags far behind in comparison with the popularity of reds.
What happened to the Riesling Renaissance in Asia? I know that pockets of Riesling enthusiasts in Hong Kong, Tokyo or Singapore have always been enjoying their Trocken or off-dry styles with some amassing a sizable collection of the sweet styles — from JJ Prum's Ausleses to collectibles from Egon Muller's range of wines. Riesling aficionados also seek out the best examples from Alsace, Austria, South Australia and New Zealand. But the small pool of enthusiasts has not really grown very much in proportion to the general wine boom in Asia.
Everyone loves the sweet wines of Germany and it is no doubt an inimitable style with an incredible capacity for aging. However, what intrigues me most are the dry styles which are wonderfully suited for many Asian cuisines – from Vietnamese, Taiwanese, Korean and Japanese to Indian. While the vast majority of sweet styles are exported, the dry styles are what the locals appreciate and consume far more often than the sweet ones. In Asia, German wines and Rieslings in general are almost always associated with sweet styles. Many Asian consumers are missing out on a wonderful world of dry German beauties.
While in the past, one may have found the dry Rieslings too thin, unripe and dilute, with climate change working in their favour, German producers are making dry style wines with vibrant, ripe fruit and fresh acidity. Dry styles are much more versatile and more appropriate with Asian dishes than sweet styles which can often detract from the integrity of food flavours. For some Cantonese dishes for example, added sweetness, even at a Kabinett (off-dry) level, can intrude on a delicate steamed garoupa dish or a braised abalone dish. Dry style Rieslings make wonderful aperitif wines in tropical climates and also work very well with dishes that contain lemongrass or kaffir lime.
Among my favourite dry style German producers are Schafer-Frolich, Von Volxem, Muller Catoir, Dr von Basserman-Jordan and Christmann.
Reprinted with permission from Decanter