The Horizontal 2000 : Millennial Magic?
---
---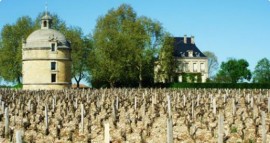 It was hailed as the vintage of destiny, lauded by critics and loved by consumers. Yet 15 years on, is Bordeaux's 2000 vintage all it's reputed to be? JEANNIE CHO LEE decides after tasting more than 50 wines.
I have to confess, I have always felt that 2000 was an overrated vintage. I have had the opportunity to try it many times in bottle since its first release. At five years of age it was young and going through its dumb period; then at 10 it was balanced, harmonious, with ripe, soft tannins. Yet still I asked myself, "What is the fuss about this vintage? Where is the greatness?" Each time I had tasted more than 40 wines from this vintage which many critics labeled the best since 1982, I could not have disagreed more.
In March this year, I decided to revisit the vintage again, with an open mind. In Hong Kong I gathered six wine lovers to taste 16 wines from 2000, including all the first growths. The wines were tasted non-blind, except for the first growths which were tasted blind, in one flight. And while it was a highly enjoyable experience, the results were mixed.
The Right Bank wines were all very good, delicious and ready to drink now, including the plush, generous Cheval Blanc (although I could not help comparing it with the 2001, a much better vintage for the château). La Conseillante was lovely but definitely evolved and showing its age, as were Tertre Roteboeuf and Clos Fourtet. Angélus incited debate – with some, like myself, feeling the wine was trying too hard with its spicy oak, polished tannins and dense, modern style while others enjoyed exactly those flavors and that modern style.
The wines from the Left Bank were good but not spectacular – Gruaud Larose was average, Pontet-Canet not up to its current high standards, while there were solid efforts from Lynch Bages and Haut-Bailly. All the wines were ready to drink, with an ability to cellar, although not as long as in the top vintages. The wine that really impressed me – and everyone else in this tasting –
however, was the Pichon-Longueville Baron. I kept it to taste alongside the first growths and it was the wine I finished first. Exuberant and complex, it showed generosity, depth and a sensational array of flavors. Christian Seely, managing director of the estate, should be very proud of his decision to introduce strict selection in 2000. This was the first year in which Pichon Baron chose only the best barrels for the grand vin, making 200,000 bottles rather than the 380,000 produced in previous years.
The five first growths were impressive, with their clarity of flavors and unique personalities shining through. Mouton was the most open and accessible, with its usual flamboyant character, but not much depth and concentration in this vintage. But happily for Mouton, with its special black bottle etched with a gold ram and the magical three zeros at the end of the vintage, the wine sold extremely well.
Margaux was seductive, and as usual the most accessible at this early stage. Behind the delicate perfume lies a wine with great intensity and minerality, giving it the ability to age for decades. Latour was the most backward, even after two hours of decanting. It finally started to show itself at the end of the evening, and what we could glimpse in this youthful wine was power, concentration and linear build – a wine to cellar for decades. Lafite was the most enigmatic, as usual, with subtle flavors, fine-grained tannins and wonderful restraint. But if you listen to its quiet tones, you begin to feel its intensity and presence – this is a beautiful Lafite with great potential to age.
Haut-Brion was the only wine in the Hong Kong tasting that was corked. A few weeks later, I tasted it at the château and it was beautiful. A harmonious wine that is classic Haut-Brion – cigar box, blackberry and savory spices with firm, velvety tannins. This is a wine to lay down and wait at least another five to seven years before enjoying.
Still unconvinced, I arranged a second tasting of the 2000s, in Bordeaux, where I was able to retaste most of the first growths along with 33 more wines. Five of the wines, including four first growths, were tasted in Hong Kong as well as in Bordeaux and what struck me was that I consistently marked the wines tasted in Bordeaux one or two points higher. In Bordeaux, I found more freshness and lifted flavors, while the palate had more vibrancy and detail.
At the end of the evening in Hong Kong, we concurred that 2000 Bordeaux is a very good vintage with some fabulous wines. There had been no bad wines, but neither had any – with the exception of the Pichon Baron – wowed us. As a whole, the vintage does not live up to the hype or the prices. The majority of the 2000s we tasted are ready now, with evolved, bottle-aged flavors starting to show. Overall, the potential to cellar the 2000s does not seem nearly as great as for the 1996s or the 2005s. The wines have ripe tannins and their flavors are attractive, but the vintage lacks a certain tension and energy that the very best years possess. The wines don't vibrate on the palate.
Prices have always been high for this vintage. In 2001, when the 2000 en primeurs were released, this vintage broke all records, with prices for most wines jumping 30 to 50 percent from the previous vintage. It was the most expensive vintage to date, a fact that was only intensified when critics on both sides of the Atlantic raved about it. Looking back, this was the year when prices started to escalate out of control, coming to a frenzy for the 2009 and 2010 vintages.
Bordeaux 2000 is a solid, very good vintage with some fabulous wines at the top end and it's definitely better than the three vintages preceding it. But if I had to bet long-term on a vintage from the 1990s and 2000s, this one would not be in my top three; indeed it would not even make my top five.
THE RANKING
The best 2000s
98
Château Margaux
Premier Cru, Margaux
Gorgeous wine with amazing layers of flavors – floral, lively, with mixed berry and sweet spices. Focused, precise and fresh with great linearity. Very long finish – this is one of the best 2000 wines.
97
Château Lafite
Premier Cru, Pauillac
A glorious rendition of the vintage that is expressive and beautiful after two hours of decanting. Lovely notes of violets, sweet spices and herbs with cedar. Lifted and giving now but still very young; it has many decades of life ahead. It was a better bottle at the château than the one tasted in Hong Kong.
97
Château Latour
Premier Cru, Pauillac
A big, concentrated Latour with dark fruits and earthy flavors that did not open up until three hours after decanting. Firm, structured tannins support flavors of blackberry, cassis and cedar on a long finish. The wine has the intensity and linear focus to cellar for decades. One of the more backward 2000s.
97
Château Cheval Blanc
Premier Grand Cru Classé A, Saint-Émilion
A gorgeous Cheval Blanc that is plush and ripe with a firm, structured backbone. It is still vibrant with some primary fruit of blackberry and cassis accented by mocha and cocoa on the finish. Tannins are ripe, velvety and beautifully textured. A seamless wine from beginning to end with great potential to age over the next two decades.
97
Château Pichon-Longueville Baron
Deuxième Cru, Pauillac
The 2000 Pichon Baron was my greatest discovery in this vintage – an amazing wine that outshines all of its second-growth peers and is at the same level as the best first growths. While Latour and Lafite may surpass it in longevity, Pichon Baron makes up for it in its wider drinking window. This wine is at its glorious peak now – complex layers of cassis, blueberry and violets are accented by notes of cinnamon and licorice. A phenomenal wine that is a standout in this vintage.
96
Château Haut-Brion
Premier Cru, Pauillac
Supple and beautiful with great intensity and depth. This Haut-Brion is still young and closed with dark earthy notes and velvety firm tannins. Needs a few more years to open up or at least a few hours of decanting in bottle to show its true colors.
95
Château Brane-Cantenac
Deuxième Cru, Margaux
Silky, subtle and layered with delicate flavors that linger on the palate. Brane-Cantenac is never about power but is always elegant and balanced with restraint and intensity. The 2000 has a long, delicate finish. Still youthful and able to age for a few decades easily.
95
Château Cos d'Estournel
Deuxième Cru, Saint-Estèphe
This is a gorgeous wine that has none of the tough Saint-Estèphe tannins one would expect. Open and accessible with attractive violets and a sweet cedar nose. The palate is supple and velvety with a beautiful array of flavors ranging from cassis and spices to aged tobacco. Just starting to peak, although it has a long life ahead.
95
Château Haut-Bailly
Grand Cru Classé de Graves, Pessac-Léognan
Restrained, utterly Haut-Bailly in style with classic subtle notes of tobacco, tea leaves, black plum and savory spices. A beautifully textured, classy wine that is just opening up. At its peak, but will age well over the next decade.
95
Château Léoville Poyferré
Deuxième Cru, Saint-Julien
This is a gorgeous Léoville Poyferré with vibrant flavors of plum, cassis and sweet spices. This is delicious now, but the structure suggests it will age easily for at least decade or two. Well done!
95
Château Pichon Longueville Comtesse de Lalande
Deuxième Cru, Pauillac
A seductive Pichon Lalande with opulent, supple tannins and layered flavors. The wine is still youthful and fresh with violets, aged tobacco and blackcurrant. Delicious now but will age beautifully over time. Classic Pichon Lalande – elegant and silky with freshness.
95
Château Tertre Roteboeuf
Saint-Émilion
An intriguing nose of eucalyptus, mint and sweet spices followed by a supple palate of ripe plum, cassis and aged tobacco. There is an exuberance and richness that is balanced by freshness and firm, ripe tannins. A gorgeous Tertre Roteboeuf with the potential to age for decades.
95
Château Troplong Mondot
Premier Grand Cru Classé B, Saint-Émilion
Lovely flavors of mocha and cocoa surrounded by dark fruits and plum. A beautiful wine at its peak that will keep for a few decades – the finish is long and the tannins are substantial and velvety.
95
Clos Fourtet
Premier Grand Cru Classé B, Saint-Émilion
A gorgeous wine with seamless texture and wonderful, focused black fruits and spices with none of these characters out of balance. Amazing elegance and effortless grace on a long finish.
THE REST
Château Giscours 94
Château Grand-Puy-Lacoste 94
Château La Mission Haut-Brion 94
Château Mouton Rothschild 94
Château Pape Clément 93
Château Montrose 93
Château d'Armailhac 92
Château Beychevelle 92
Château d'Issan 92
Château Rauzan-Ségla 92
Château Clinet 91
Château Durfort-Vivens 91
Château Lafon-Rochet 91
Château Les Carmes Haut-Brion 91
Château du Tertre 90
Château La Gaffelière 90
Château Lagrange 90
Château Cantemerle 89
Château La Tour Carnet 89
Château Léoville Barton (Half bottle) 89
Château Talbot 89
Château Clerc Milon 88
Château Lascombes 88
Château Langoa Barton 87
Château Tronquoy-Lalande 85
BORDEAUX 2000 DECONSTRUCTED
Red currant, plum and hints of violets, with tannins as smooth as fine cotton. Friendly and youthful, these wines call out and say, "Drink me! I am ready to party." If this wine were a person, it would be a confident young woman, just turning 21, and realizing that life is about the here and now.