The Aristocrats of Pomerol
---
---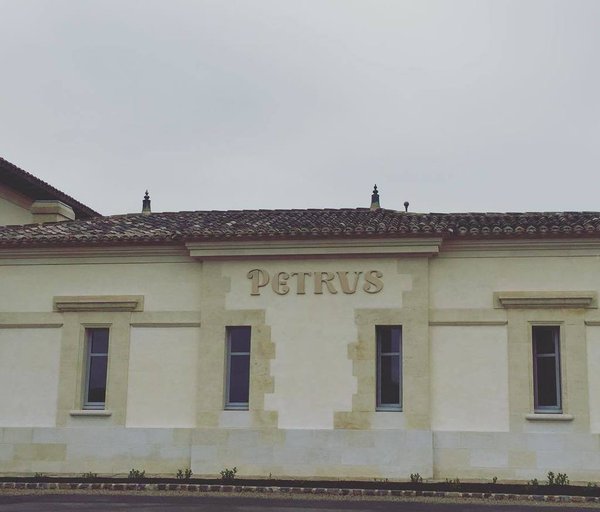 The rise of this Right Bank enclave over the past half a century has been led by two very different estates. JEANNIE CHO LEE assesses the contributions made by Pétrus and Le Pin toward the region's elevation.
Among the inner circles of Bordeaux's Left Bank establishment, there remains a tone of surprise when discussing the success of Pomerol. For this unclassified appellation on the Right Bank, with only 800 hectares of vines (equivalent to about eight large Left Bank châteaux), success has arrived relatively recently. Just 40 years ago, Pétrus was selling for less than any of the Médoc first growths. Now a bottle of 2010 Pétrus commands US$3,800, about three times more than Lafite, Mouton or any of its rivals across the Gironde.
While Pomerol has no official ranking for its wines, the market has created its own classification, with Pétrus and Le Pin at the summit. Pétrus has a longer history of recognition for its quality than Le Pin, but while its vineyards date back to the 1750s, it took 150 years for the wine to be considered among the best of Bordeaux, trading for prices equal to the top second growths. By the time Jean-Pierre Moueix became co-owner of the château in 1964, its reputation was starting to spread beyond the traditional British, Dutch and Belgian fine wine circles.
It was Le Pin, however, only established in 1979, that really brought a jolt of dynamism and renewed interest to Pomerol. Jacques Thienpont, whose family purchased the one-hectare vineyard for just one million French francs (about US$110,000), says selling the wine in the 1980s was difficult. Le Pin was a side note to the more famous Vieux Château Certan, which the family also owned. That all changed as followers of Robert Parker started to heed the praise and high ratings the critic bestowed upon vintages such as 1982, 1990 and 2001.
These two wineries, walking distance apart, have as many differences as similarities. At Pétrus, you will be greeted by a tall, dark and handsome winemaker with long, fluttering eyelashes that would be the envy of many models. Olivier Berrouet has a worthy pedigree: he trained at Cheval Blanc with stints at Margaux, Haut-Brion and Domaine de la Romanée-Conti, while his father Jean-Claude was the winemaker for all Moueix properties, including Pétrus, for more than 40 years. The younger Berrouet was appointed winemaker at Pétrus in 2008. Under his watch, little has changed – he has introduced a few modern tools to fine-tune the wine, such as optical sorting and other techniques he picked up working in Napa Valley and Burgundy – but the wines are still fermented, as they have always been, in concrete vats, and aged in 50 percent new barriques.
Despite the swinging pendulum of wine styles in Bordeaux, and debates about ideal ripeness levels, Pétrus remains steadfast in its style. When I spoke with Berrouet in April this year, he explained, "The problem [in the wine industry] is that we are focused on concentration, tannins and color, and this is not what great Bordeaux is about. We need to have balance, not aim to be big. Some of the greatest Bordeaux wines in history were made with high yields – 60 hectoliters per hectare – with only 10 days of maceration. These wines could age for 50 to 60 years easily." Today, most top Bordeaux châteaux aim for yields of about 40 hectoliters a hectare.
Just minutes down the road, where the soil shifts from predominantly blue clay to gravel and sand, Le Pin makes a very different type of wine. While Pétrus conjures up words such as majestic, intense and serious, Le Pin is flamboyant, hedonistic and seductive. This micro-winery is led by Thienpont, a gregarious, successful Belgian negociant, with an almost permanent smile. As the winemaker and majority shareholder, he is – with his charming wife, Fiona Morrison, a Master of Wine and wine writer – the public face of the property. But for most of the growing season, you are more likely to encounter the lanky Alexandre Thienpont, Jacques' cousin, who manages the vineyard.
Le Pin is much smaller than Pétrus, with just 500 cases of wine made most years, compared with 2,500 cases by its counterpart. In difficult vintages such as 2003, no wine was made at all. It is also made differently – fermented in stainless steel, with malo-lactic fermentation completed in new French barrels. There is little obvious difference between the vineyards, however, with similar trellis and vineyard management, density of plantings (6,000 vines per hectare) and the age of the Merlot vines (40 to 50 years old), although Pétrus vines are slightly older.
What you can't see perhaps explains more about the properties' differences: Pétrus lies on the highest point of the Pomerol plateau on 40-million-year-old, dark-blue clay with excellent drainage. This special terroir, with its high clay minerals, enjoys a 'grand cru' status, and no other winery has so much of it in its vineyard. Le Pin is on a south-facing slope of mostly gravel and sand, with clay making up a far smaller proportion. But with consultants such as Michel and Dany Rolland helping to find the best of its terroir, Le Pin has forged its own unique style – one that is more immediately attractive and compelling.
PÉTRUS VS LE PIN – THE VERDICT
At two dinners in Hong Kong this year, I participated in comparative tastings of Pétrus and Le Pin from the same vintages. Plenty of wine was there to enjoy and I was able to see each one evolve in the glass. There were no corked or faulty bottles, and the wines were true to their style: Pétrus, consistently intense, balanced and persistent in the finish, while Le Pin was often more enticing on the nose with a spicy, exotic character. Overall, Pétrus ranked higher with the tasters and in my own ratings due to its length, imposing presence and intensity. But both wines are clearly among the best Bordeaux has to offer.
From the Top
Pétrus 2000 99
Le Pin 2000 97
Pétrus 1995 97
Pétrus 2008 96
Pétrus 1999 96
Le Pin 1995 96
Le Pin 2008 95
Le Pin 1999 94
Pétrus 1996 94
Le Pin 1996 93
1995
Pétrus 97
A phenomenal Pétrus with dark spices, mulberry, herbs and cherry – a complex flavor profile that evolves in the mouth as well as in the glass. Notes of nutmeg, cinnamon and blackberry appear and disappear, with an array of layered flavors that unfold and linger on the palate. This is a complex, intense wine with great depth and a finish that goes on and on. The epitome of a great Pétrus.
Le Pin 96
Dark spices, truffles and violets in a glass. Flamboyant and spicy, this wine has a typically attractive nose. The palate doesn't disappoint either – it is structured and powerful with a firm, velvety tannic grip. Wonderfully balanced with poised acidity and a long finish, it is only just starting to open up after almost 20 years.
1996
Pétrus 94
Compared with the 1995, this vintage is tighter and more closed right now, with savory herbs and black tea leaf flavors. Tannic and tightly wound, it will need time to unfurl its layers. Even after two hours in the glass, the wine is angular and restrained – best to be patient and give it another three to five years. Given its structure, it may outlive the 1995.
Le Pin 93
Not one of Le Pin's more flamboyant vintages but there is plenty to enjoy now – black plum, cherry and roasted herbs with sweet nutmeg and spices on the finish. The flavors are more subdued than in vintages such as 1995 or 1999; there is less generosity on the palate, but the tannins are ripe and quite firm. Balanced and ready to enjoy now.
1999
Pétrus 96
A gorgeous wine. The palate is intense and layered with sweet cherry and plum accented by black truffle, leather and pu'er tea leaves. This is a generous vintage that is enjoyable now. It has wonderful balance and a long finish. Mouth-filling flavors are complemented by ripe, velvety tannins, and the wine will easily age for a few more decades.
Le Pin 94
An explosion of spices, truffles and sweet jammy fruit on the nose, followed by a delicious palate of mocha, black plum and sweet spices. A ripe expression of Merlot, it is still youthful, with firm, tightly knit tannins, and is beautifully balanced. Full bodied and opulent with nice length, the wine should get even better over the next five years.
2000
Pétrus 99
Young, concentrated and seamless, this vintage of Pétrus goes beyond words – it is an experience that is profound and moving. Layers of intense flavors unfold on the palate and change in the glass over time. Mocha, red plum, cocoa, vanilla bean and truffle linger on the palate for a full minute. A beautifully poised, young Pétrus that has yet to reach its peak and should easily age for three or four decades.
Le Pin 97
This is a vintage that shows off the best of Le Pin via its exuberant nose of mocha, sweet spices, ripe plum and black cherry. A seamless, beautifully poised wine, it is accompanied by cashmere-like tannins and impressive generosity. While the nose was immediately attractive, the palate only started to open up after an hour in the glass. Still youthful and vibrant, it has a long life ahead – at least a few decades.
2008
Pétrus 96
This wine has an attractive perfume of violets, sweet ripe plum, cinnamon and nutmeg spice. After a gentle attack, the flavors unfold on the mid-palate along with firm, ripe tannins. There is immense vivacity and focus here, with intense flavors and dense tannins providing an interplay of power and finesse. The wine leaves a sweet note on its long finish. Youthful and densely layered, it will offer much more in six to eight years.
Le Pin 95
An expressive vintage for Le Pin that has an intoxicating aroma of sweet spices, violets, nutmeg, anise and ripe blackberry. The palate is seamless, with velvety, suave tannins and a long finish. This is a gorgeous wine that is already showing well – much better than when tasted a few years ago.