Singapore Casino spent £111,000 on a Box of "immaculate" Burgundy!
---
---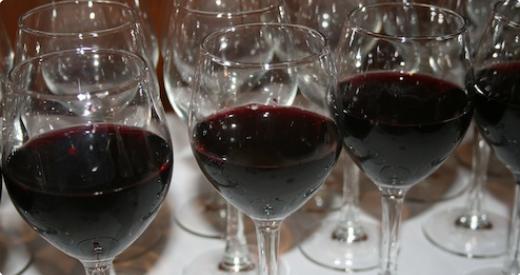 Top fine wine merchant Bordeaux Index reveals that high rollers at a newly opened casino in Singapore will have to dig deep into their pockets to afford a glass of the 'house red', after the casino's owners spent £111,000 on a single case of vintage Burgundy.
Describing the wine as "an "immaculate case of Romanée Conti 1971", Bordeaux Index MD and founder Gary Boom said "the price goes to show that it's not just Bordeaux wines that consumers are thirsty for."
The wine – worth £9,250 per bottle – was bought in a private sale, and comes just four weeks after the industry was taken aback by the seemingly paltry sum of £43,000 being paid for a case of a 2009 vintage Bordeaux in a Hong Kong auction.
"One of the key factors with Burgundy is the scarcity of the product, and because of this, the market price is simply whatever someone's willing to pay," said Gary Boom. "There are literally only hundreds of cases of the best Burgundy produced every year compared to the tens of thousands of Bordeaux that come onto the market."  
 
With demand always far outstripping supply, the key point in this niche market is gaining access to these extremely rare and exclusive Burgundy wines – a hurdle that Bordeaux Index has successfully cleared.
"With Burgundy, it's really all about your relationship and connections with the leading domaines," observed Gary Boom. "They usually allocate only a small percentage to each of the merchants as they are very protective about who their wine gets sold to and where."
 
As in all aspects of the fine wine market, demand from Asia will again play a central role in prices wine lovers will have to pay for their favourite drop of Burgundy.
 
"Asian interest in Burgundy has really taken off over the last 12 months," said Gary Boom. "Demand is being primarily driven by sales to collectors or for gift giving."
 
"At the moment Chinese wine lovers have settled on Bordeaux as their region of choice. I think that once China embraces Burgundy, prices of the top brands will inevitably rise as there simply isn't enough of it to cater for demand."
"One of our largest trades this year was from a customer who spent half million pounds in one go, for an order from an exclusive Burgundy cellar we offered."
Bordeaux Index has recently recruited a representative in the Singapore market to tap into the wealth that has returned since the downturn of 2008.  Since launching in 1997, Bordeaux Index is now one of the largest fine wine merchants in Europe, with offices both in London and Hong Kong.