Reflecting on Super Tuscans
---
---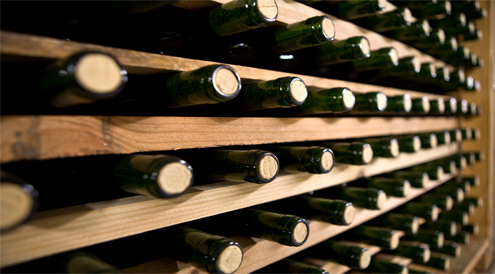 I remember the early 1990s when Masseto and Ornellaia were the newest kids on the cult wine block, showing off their finest alongside the great names of Bordeaux. What attracted many to these wines were the novelty of their intense flavours that were reminiscent of Bordeaux yet riper and more generous. Wines like Sassicaia had already paved the way for the birth of such bold, anti-establishment superstars as far back as the 1970s.
These Super Tuscans were the first breed in the breakaway children of the rigid Tuscan DOCG (Denominazione di Origine Controllata e Garantita) framework that imposed numerous requirements such as the use of certain grape varieties, strict guidelines on maturation and release dates. These privileged wines sold under the DOC or DOCG system would then have the right to use a specific designation of origin such as Brunello di Montalcino or Chianti Classico. The Super Tuscan producers, on the other hand, chose to experiment with international varieties and did not mind using the lower quality classification vino da tavola (table wine) for their adventurous wines.
It became so embarrassing for the DOC system to have so many wines outside of its designation command such demand and high price tags that eventually in 1993, these rebel wines were brought into the quality system fold with the creation of a new category called, IGT (Indicazione Geografica Tipical). This category offers more flexibility to producers who wanted to experiment with non indigenous grape varieties, the most popular varieties being of French origin, and different maturation regimes.
The 1990s were the heydays of the Super Tuscans. I can recall numerous tastings and dinners in Hong Kong that featured a Sassicaia or an Ornellaia as the 'pirate wine' to trick those who would mistaken it for a young, ripe Bordeaux. The timing coincided with James Suckling, the former European correspondent for Wine Spectator, moving from London to Tuscany which increased coverage of Italian wines. It also coincided with the surge in demand in the United States for these style of reds – luscious, ripe, voluptuous and heady.
It's important to note that 'Super Tuscans' is a broad category that encompasses many wine styles with very different varietal blends. Nigel Bruce, an avid Italian wine buff who has organized Italian wine tastings for the Hong Kong Wine Society in Hong Kong for two decades notes, "Super Tuscans should be differentiated into Cabernet-based ones (Sassicaia, Solaia), 100% Merlot (Masseto, Messorio) and those that are predominantly or even solely Sangiovese-based (Pergole Torte, Percarlo)." Bruce believes that the greater focus on wine with food can only strengthen the profile of these wines since the greater ripening conditions in Tuscany often yields soft, rounded tannins and a rich mouthfeel.
The buzz has subsided somewhat for these wines in Asia but prices have continued to creep up over the years. Prices for Tignanello, one of the first Super Tuscans based predominantly on Sangiovese grapes, have doubled since about ten years ago. The same is the case for most of the top Super Tuscans. Lodovico Antinori, the founder of Ornellaia and Masseto told me recently, "We consider that the jittery world economy could be a great opportunity for our wines [Super Tuscans]. Due to prices reached by the French icon wines, Super Tuscan wines can be bought for prices that are very competitive for their quality."
Wineries like Ornellaia are attempting to bring the spot light back on to Super Tuscans. In a vertical tasting held on 22 June 2011 at Vinexpo Bordeaux, the sixteen vintages it showcased displayed the multi-faceted personality of Ornellaia, which continues to be a pioneer forging its own unique identity. Although its first vintage, the 1985, was less impressive than I expected, the younger, recent vintages are clearly built in a different way — they are richer, more concentrated, rounder and less Cabernet Sauvignon-based (about 60% compared with up to 80% in the past).
My favourite wines in the line-up were the 2008, 2001 and 1998 vintages. These wines had power and incredible depth combined with precision and balance. The 1998 was the standout wine at this tasting – still incredibly youthful but about to reach its peak. The completeness of this wine along with its alluring flavours of violets, spices and herbs, made it the most enticing vintage in the tasting. The 2001 and the 2008 were both very impressive wines, the kind that makes you stop and say, "Whoa, I want to slow down so I can really savour these incredible flavours." These are still infant wines and will require many more years until they reach their peak.
During this tasting I expected to find some dip in quality or at least some change in wine expression from the vintages between 1999 to 2005 when the property changed hands from Lodovico Antinori to Mondavi to Constellation then to Frescobaldi. Fortunately, there was no obvious dip in quality and the wines were rather a reflection of their origin and vintage conditions.
Reprinted with permission from South China Morning Post