Q&A with Makoto Endo on the Japanese Wine Market (Part 2)
---
---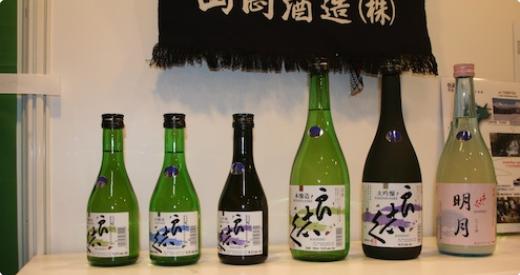 Two weeks ago,The Peninsula Tokyo presented the Third Annual Cirque Culinaire, four days of learning from top professionals in the culinary, wine-making and brewing arts.  
One interesting seminar was a wine tasting of domestic wines from every wine making region in Japan with Makoto Endo. The Japanese author and wine expert kindly spent some time with Asian Palate for a two-part Q&A session on the growing interest in wine making and wine consumption in Japan.
Today, Part Two tackles questions on consumption of alcohol in the Japanese market:
1.    Is Sake becoming less popular, now replaced by wine, beer, or cocktails?
The consumption of sake is decreasing year by year especially among young generation where wines are more commonly consumed. However, when we see the overall consumption rate, sake is still the number one commonly consumed alcohol beverages.
Here are the percentages of shipping volume for each alcohol beverages:
– Beer, including low-malt beer 43%
– Liqueur 21% – including cocktails, shochu-based beverages, plum wines etc…
– Shochu 11%
– Sake 7%
– Wine 3%
– Spirits 3%
– Whisky and brandy 1%
– Mirin (sweet cooking rice wine) and Chinese rice wine 11%
*Data of Tax Administration Bureau in the first six months of year 2010
2.    Are domestic wines in Japan consumed by Japanese wine drinkers? What percentage is exported? Where do you see the growth in Japan in the domestic market or export market?
Yes. Most of the domestic wines in Japan are consumed by the Japanese. 30% of the wines that are consumed by Japanese are domestic wines and 70% are international. In 1970s, about 80% of the wines consumed were domestic wines, but the number has been decreasing these days significantly. Domestic wine makers are concentrating more in making high quality wines and less caring for increasing the quantity. That is the one reason why the international wines are more consumed even in Japan.
3.    With over 13,000 sommeliers, Japan appears to have a very sophisticated and wine drinking market. Where do you see it going in the next 5 years?
Wine consumers are expected to increase little by little, but I personally do not think the number will increase dramatically based on the past transition. In the current economy, the prices of the wines are becoming cheaper and cheaper, so the selling price won't increase that much even if the population of the wine consumer increases. French wines were used to be the most prominent followed by ones from Australia, New Zealand, and Argentina. Also, wines from Spain, Chile, and the United States are becoming popular these days and there will be more competition in pricing.    

4. Any interesting trends you can share on Japan's domestic wine market?
Recently, high quality wines which only use 100% domestic wines have been produced by the second and third generation of the first founder of the vineyard, who have studied in France. They are becoming more enthusiastic about wine making. Brand new wineries are opening more. Wine tourism is becoming more popular and a lot of wine lovers are visiting various wineries in tourist season to see the vintage festival. More fans are increasing for particular wine brands. However, wines produced in those small wineries which yet have huge effect on overall wine market, are not well distributed to the mass public, therefore the price remains expensive.
Mr. Makoto Endo is the author of: A Guide to Japan's Wineries (Shinjusha) – May 2004, along with co-author: Mr Yamamoto Hiroshi. His second book, Wines from Eastern Japan, also co-authored with Mr. Yamamoto Hiroshi will be released in December 2010. 
Interview by Maida Pineda. Sake photo by Maida Pineda. Posted on 01 December 2010.