Our Hearts are with Japan
---
---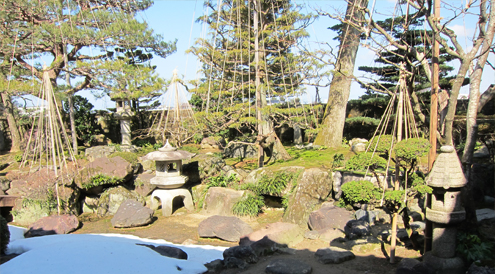 I missed the earthquake in Japan by a mere 36 hours. On Wednesday, the 9th of March, I was in an office building in central Tokyo when the earth shook so much that the entire building swayed from side to side. I could see the building we were in and the buildings outside the window, swaying like trees bending from strong gusts of wind. All day on that Wednesday in Tokyo, there were little tremors throughout the day, a pre-warning signal of the devastation yet to come.
My local Japanese friends who were used to earthquakes all their lives brushed aside my fears and comforted me by saying, "Jeannie-san, this is normal. We have such earthquakes and buildings swaying all the time. Be patient, the shaking will pass." For about 15 minutes, the building shook so much I considered running down the stairs onto 'safer' ground. Glasses were visibly shaking on the table and I was starting to experience motion-sickness. What if the building collapsed? What if the ground beneath us split in two? Would I be safer on the streets or inside this ten-story building? 
Unfortunately, these unsettling tremors were not part of just another 'normal earthquake'; it was a prelude to the devastation to follow and I watched it unfold in the subsequent days in Korea. Everyone was glued to the television set, watching with horror as people's lives and livelihoods crumbled in minutes. Nearly every restaurant in Korea was tuned in to the latest news and the horrifying aftermath of one of the worst earthquakes in recorded history.
Even now, six days after the earthquake, my friends in Tokyo report hourly aftermath tremors with limited provisions and electricity. From initial reports, it seems the majority of Japanese wine producers who are located inland suffered minimal damage. The damage to sake producers is much greater; many are located near the coastlines of Japan. I received a list of nearly thirty sake producers who suffered serious damage from the earthquake and tsunami, and the list will likely get longer as reports from those whose status is currently 'unknown' become available. 
Alongside these tragic video clips are also images of Japanese people lining up for most of the day to buy basic provisions, sitting in their cars patiently for hours to fill up their gas tanks and helping one another in large makeshift shelters scattered throughout the country. There are no riots, no chaos and no hysteria. One woman interviewed by CNN recounted how she watched her daughter snatched from her arms by the strong tsunami and swept away; she cried softly but still exuded a sense of calm. I watched this interview with tears in my eyes, far less calm than the woman on television, unable to imagine or fathom such a loss. I thought of something my mother once told me, "One's true character surfaces in times of tragedy."
When I look back at the numerous wine and sake tasting notes I recorded in my notebook over the past twelve months, I see traces of this serenity, this restraint and repose imbedded in my tasting notes for Japan's best crafted beverages. Through simple, small steps – an appreciation for Koshu, a sip of sake, fondness for Japanese cuisine – I feel a little bit closer to a culture that I deeply admire, one that can face tragedy or death with dignity and poise.  
Five highly recommended, beautifully balanced beverages from Japan:
2009 Nechi Valley Koshitanrei Junmai Daiginjo sake, Niigata prefecture, Japan – If you've heard the term umami and are not sure what it is, have a whiff of this sake. There is a thread of umami flavour from the beginning to the end. This sake is so delicate that it is ethereal – the citrus, floral, pinenut notes are gentle and serene. The texture is like the softest silk and there is a dignity to this sake that goes beyond mere flavours. This is a phenomenal sake that evokes emotion rather than words. 96 points
Tengumai's Yamahai Junmai Ginjo sake, Ishikawa prefecture, Japan – A sake with real presence and style. The Yamahai style which produces flavourful, spicy sakes has been perfected at Tengumai. Layers of cloves, nutmeg and fresh mountain herbs meet hints of rice powder and fresh red dates. There is a delicate unfolding of flavours which peak just after the sake has been swallowed and linger long after it is gone. A gorgeous sake that has character without aggressiveness. 94 points
2008 Grace Misawa Cuvee Koshu, Yamanashi prefecture, Japan – This is a softly aromatic, light bodied white wine from Koshu grapes with subtlety and energy. The nose is particularly attractive with aromas of pears, apricots and white blossoms. The wine glides gently over the tongue and possesses a sinuous backbone of firm acidity and minerality, not dissimilar to a lean Chablis. This delicate Koshu possesses the balance of a graceful ballerina at the prime of her career. 89 points
2010 Aruga Branca, Katsunuma Winery, Isse Haya Vineyard Koshu, Yamanashi prefecture, Japan – There is nothing shy about this wine, which exudes bright grapefruit and starfruit flavours. With delightful aromatics, this wine has a playful edge due to its youth. On the palate, it is delicate and light with only 12% alcohol. A fresh, lively, beautifully balanced elegant Koshu. 89 points 
2007 Izutsu Merlot, Nagano prefecture, Japan – This is a soft easy drinking, medium bodied Merlot with restrained cherry and plum notes. Despite the challenging conditions during the growing season, Izutsu has managed to produce ripe grapes with soft, ripe tannins. This wine is not about concentration or power, but has excellent balance and grace. A wine for drinking pleasure. 87 points
Reprinted with permission from South China Morning Post