My Top 2015 Burgundy Premier Cru Wines
---
---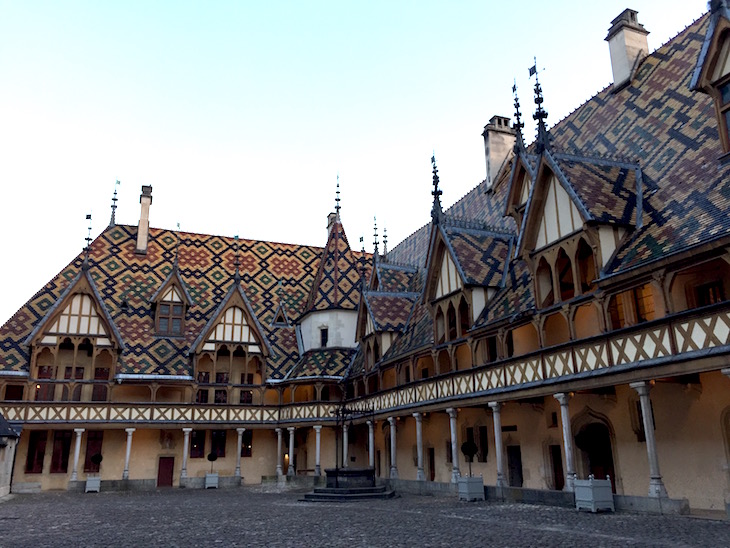 2015 is a wonderful vintage for Burgundy, especially for reds. In December 2016, I spent nearly two weeks in Burgundy and discovered some intoxicating wines that impressed me with their exuberant nose, generous, intense palate and velvety ripe tannins. 
In this vintage Cote d'Or escaped the hail that decimated vineyards in previous years and instead, the biggest concern was lack of water, intense heat spikes and quickly maturing fruit. Mid June to July was hot and dry which sped up the maturation process for the grapes. August had rainy days, which were welcomed by all to provide relief to the thirsty grapes in the vineyards. By then the grapes were small, concentrated with high polyphenol (tannin) content. Nearly all the Cote d'Or producers harvested their grapes during the short harvest window in the first week of September as acidity kept dropping and sugar levels continued to rise. 
Cecile Tremblay says, "2015 had the best ripeness at harvest since I started winemaking. There was big quantity of polyphenols and too much of everything – I kept thinking of what to do with it. We may use only 40-50% of the capacity [potential concentration] of the vintage or we can use more. The big question was: who am I making this wine for and what is the wine's drinking window."  
There were many decisions in terms of style that a grower could make with this vintage because there was so much material to work with. Ultimately, I found that each domaine kept true to their own style and made wines that to them constituted balance and quality.
Many growers compared the 2015 to 2003 and 2009 but with better balance. I felt the vintage was not as hot as 2003 and slightly more tannic than the 2009. The red Burgundies in this vintage are so lush, delicious and generous that one doesn't need to go to grand crus vineyards to find wines with depth, intensity and wonderful balance.
These are my top 15 premier cru red Burgundies from Cote de Nuits:
1. Domaine Comte Georges de Vogue Chambolle-Musigny Premier Cru Les Amoureuses 2015
A sensual, complete, intense wine with great depth and intensity. There is both power and finesse here with flavors that are complex and layered. An intoxicating array of red flowers on the nose with minerals, raspberries and sweet cherries on the palate; all supported by silky tannins. The finish is long and lingering. I love the purity and precision and delicate character of this wine. Sensational!
97 points
2. Domaine Fourrier Gevrey-Chambertin Premier Cru Clos Saint-Jacques 2015
This is one of the most successful Clos Saint-Jacques from Fourrier that I have tasted in recent years. A glorious wine with amazing layers of flavors, from violets and roses to dark cherry and red plum fruit. Tannins are ripe and firm, providing a backbone to a wine that will no doubt age for 20-25 years easily. The finish is incredibly long.
96 points
3. Domaine Meo-Camuzet Vosne-Romanee Premier Cru Au Cros Parantoux 2015
Intensely aromatic with layers of violets, dried jasmine flowers and wild strawberries. The generosity and depth of this wine is impressive and the wine seems to grow bigger on the palate. The tannins are firm and supple, while the finish is persistent and very long. A fabulous Cros Parantoux!
96 points
4. Domaine du Comte Liger-Belair Vosne-Romanee Premier Cru Les Suchots 2015
Intense, concentrated Suchots by Liger-Belair in this vintage with layers of dark berries, cocoa and sweet spices. This is a powerful, generous wine, in size and depth but without any heaviness. Tannins are firm, suave and velvety and it fills the palate along with an array of attractive flavors. A wine built for the long term – best after 2025.
95 points
5. Domaine Henri Gouges Nuits-Saint-Georges Premier Cru Les Saints-Georges 2015
Intense, concentrated Nuits with amazing layers of flavors that continue to unfold on the palate. A generous Nuits Les St-Georges with a modest alcohol of 13% but with incredible extract and density. The tannins are well managed; supple and voluptuous. This wine, with a long finish, has the potential to age for many decades.
95 points
6. Domaine Armand Rousseau Pere et Fils Gevrey-Chambertin Premier Cru Clos Saint-Jacques 2015
Concentrated ripe red berries dominate the palate and it is supported by suave tannins and lifted freshness. This is a beautifully composed Clos St-Jacques with delicious sweetness and ripe mixed berry fruits. Tannins are fine grained and silky, lifting the flavors towards a long, sweet finish.
95 points
7. Domaine Alain Hudelot-Noellat Vosne-Romanee Premier Cru Les Suchots 2015
There is fantastic depth and complexity in Hudelot-Noellat's Suchots in 2015. The palate combines density, power and minerality. Layers of stone, chalk and savory spices can be found on the palate along with gentle, sweet red fruits. The vines are over 90 years old in this vineyard and it shows in the wine's elegance and persistence.
95 points
8. Domaine Sylvie Esmonin Gevrey-Chambertin Premier Cru Clos Saint-Jacques 2015
This is a sensual Clos St-Jacques with layers of lovely impressive flavors and gorgeous aromatics. Find black plums, violets and sweet spices; with each sniff and taste offering even more intoxicating flavors. An intense wine to savor for its plush tannins and long finish. 60% whole clusters were used in this vintage and 100% new barrels for aging.
95 points
9. Domaine Arlaud Morey-Saint-Denis Premier Cru Les Ruchots 2015
This is a sexy wine. Filled with exuberant flavors of sweet jasmine flowers, violets and spices along with delicate red berries. The tannins are suave and firm with a plushness coming from this ripe vintage. This is one of the best Morey premier crus I tasted in this vintage.
95 points
10. Domaine Cecile Tremblay Vosne-Romanee Premier Cru Les Beaumonts 2015
A powerful, concentrated and intense Vosne Beaumonts with layers of dark cherry, herbs and spices. A gorgeous red with velvety firm tannins and great core structure and depth – it will no doubt allow the wine to mature towards a ripe old age (at least 20 years). Extremely long finish. The majority of the vines here were planted in 1927.
94 points
11. Domaine de Montille Vosne-Romanee Premier Cru Aux Malconsorts Christiane 2015
An elegant Malconsort with great finesse and silky tannins despite the quantity and density of tannins in this vintage. The palate offers layers of sweet spices, savory herbs and mixed dark berry fruit. This wine had 100% whole clusters and around 50% new oak. This vineyard is just next to La Tache.
94 points
12. Domaine Denis Mortet Gevrey-Chambertin Premier Cru Les Champeaux 2015
Elegant and delicate Vosne Champeaux with fine-grained tannins and lifted perfume of cherries and roses. The palate is delicate yet persistent with a light touch. 50% whole bunch and 50% new oak used in this vintage. The vines here are 60-100 years old.
94 points
13. Domaine Sylvain Cathiard Vosne-Romanee Premier Cru Aux Malconsorts 2015
This Vosne Malconsorts is powerful and minerally, the kind you leave alone for at least 10 years before approaching. The nose is restrained and the palate, similarly is not that giving – find layers of graphite, minerals and savory herbs. The tannins are massive but ripe and caressing. This wine is all about potential and the future.
94 points
14. Domaine Jacques-Frederic Mugnier Chambolle-Musigny Premier Cru Les Amoureuses 2015
Les Amoreuses can't be anything other than sensuality in a bottle – in 2015, Mugnier's rendition is all that times two. There is great intensity of aromatics and flavor, generous tannins and just more of everything. Layers of violets, roses and jasmine along with raspberries and cherries accented by sweet spices seduces you on the palate. This is an elegant, enticing wine; sadly only 5 barrels of this wine was made in 2015.
94 points
15. Maison Joseph Drouhin Vosne-Romanee Premier Cru Les Petits Monts 2015
This is a fabulous Vosne Petits Monts with lush tannins and an array of flavors from red plums and blackberries to violets and sweet spices. Mouth-filling and generous on the palate but with Drouhin's classic elegant style results in a gorgeous red in 2015. The texture is velvety and the finish is very long. An impressive Petits Monts, a vineyard owned by Veronique Drouhin.
94 points