Jeannie Cho Lee interview with Liv-ex
---
---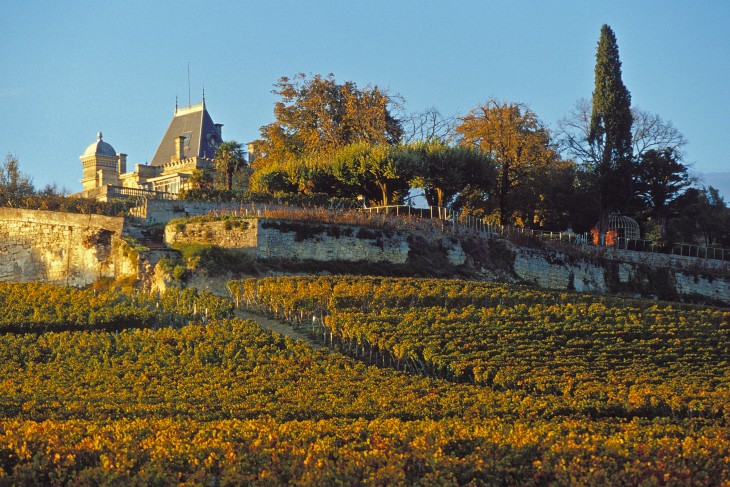 You visited Bordeaux to taste the 2015 vintage. What are your overall thoughts on the vintage, and which chateaux impressed you the most?
I thought it was a great vintage, less consistent perhaps than the 2010 vintage, but I found it similar to the 2005 in both style and balance. All the basic elements – tannins, alcohol, acidity and flavour – were in balance. While some Merlot-based reds had high alcohol levels, it was in balance with all the other elements. Phenolic ripeness was achieved by all appellations and there was good concentration of flavors without heaviness. The moderate acidity levels meant that most of the wines were extremely approachable and open during en primeur tasting week in April. I found many excellent cru bourgeois and petits chateaux in 2015, which is an important indicator of the quality of a vintage.
My top red wines for 2015 were: Chateau Margaux, Petrus, Chateau Haut-Brion, Chateau Ausone, Chateau Cheval Blanc, Chateau La Mission Haut-Brion, Vieux Chateau Certan, Chateau Haut Bailly, Chateau Pavie, Chateau Lafite Rothschild, Chateau Mouton Rothschild, Chateau Leoville Las Cases, Chateau Lafleur, Tertre Roteboeuf, Chatea Palmer. These are wines you would expect to be at the top. However, there were some good-value wines that also made it to my top 30 this year: Chateau Brane-Cantenac, Chateau Pichon Lalande, Chateau Rauzan-Segla, Chateau Smith Haut Lafitte, Domaine de Chevalier, Chateau Pichon-Longueville Baron, Chateau Malescot Saint-Exupery.
How do you feel about the pricing for the new releases this year?
Price were, as expected, above the 2014s. When the campaign started, prices were 15-25% above 2014 but towards the end, when the top chateaux started to release, prices were creeping up higher and higher. Overall, I think the pricing for many wines were reasonable, especially for chateaux selling at below 80 Euros ex-cellar. But for those at the top end, the pricing was too high. It is not a vintage that consumers will jump on because they feel that at the current price, this is a good deal compared to the prices at which the wines wines will be sold on retail shelves.
There are so many very good to excellent back vintages from the same chateaux in the market. Many will think, 'Why tie up my money and buy the 2015 when I can buy older vintages at the same price and enjoy it now?'. I always suspected that many buyers in Asia would sit out this vintage despite its high quality. This was confirmed after speaking with some Hong Kong-based merchants recently who confided that the interest in buying en primeur is lower than they anticipated despite strong marketing efforts.
What is your view on the importance of blind tasting?
Blind tasting is a very important component of assessing a wine but I don't think the current format of blind tasting hundreds of wine per day is fair to any wine. Given how much wine there is to taste, I can't think of an alternative solution to the large format blind tasting in Bordeaux, but I prefer to assess wines in bottle. When the UGC organized blind tastings during en primeur for journalists, I always signed up for it. However, I also taste the same wines with negociants non-blind. I focus on wines that I marked low to see if a different bottle makes a difference. Around one-third of the time, I find that there is bottle variation so it is important not just to taste blind but also to give those wines that did not show well in the blind tasting another chance because there is bottle variation. Since these are samples and wine tasting is not a science, tasting wines twice in the hopes that the second bottle is better, is an effort at giving the wine a fair chance.
In Hong Kong, I taste in a very different format. I find that the best way to assess wines is when it is semi-blind with wines chosen and tasted along with its peers (by region, style and vintage when possible) and in flights of no more than six at a time. Ideally, there is plenty of time so one can come back to the wine after an hour in the glass. I find 3 to 4 flights of six wines to be a good amount in one sitting.
In a recent article you say that discussions with Chinese wine merchants led you to conclude that "there is currently very little interest in Bordeaux and even less interest in Bordeaux futures." Do you think these merchants could be won back to the region, and how?
Winning the merchants back to Bordeaux futures is quite simple – we need a pricing strategy that allows all players in the chain to make money and that includes the final consumer. Given what has happened over the past ten years, and reading assessments by Liv-ex and others about whether en primeur is a good investment or not, the smart investor would have to conclude that buying en primeur is not a great investment. One of the ways this can change is if the top chateaux will offer wines at prices that allows all players to make enough money and the final consumer to conclude that buying futures does pay off because it is much less expensive than buying it when the wines are released in the bottle.
Winning the merchants back to Bordeaux wines in general can be achieved with the right promotional and marketing campaign. Bordeaux already enjoys a strong foundation and anchor in the Chinese market: Consumers are already familiar with Bordeaux, Cabernet Sauvignon as a grape variety is the most widely planted variety in recent years in China which familiarizes the consumer to its flavor, Bordeaux as a region is a well recognized brand in itself. Bordeaux producers who want to export to China should continue to visit, meet consumers and try to promote en masse, not just at the top end but also at the mid price range (150-500 RMB retail in China per bottle, the current sweet spot).
Which if any of the recent "great" Bordeaux vintages – 2005, 2009, 2010 – has been your favourite and why?
I have a strong preference for the 2010. I love its structure, its intensity and verticality. The 2009s will always give me pleasure but it doesn't offer the slightly mysterious character that the 2010s offer. With the 2010s, I feel drawn to discovering it slowly over time, over many decades to see how it will evolve and change. The 2009s and in many cases the 2005s are so completely formed already that the mysterious, alluring character is not as strong. The 2005s are balanced and delicious, but it lacks the intensity and precision of the 2010s.
What other fine wine trends do you currently see emerging in Hong Kong and China?
Among top collectors, I am seeing a trend toward Burgundy; this is not a recent trend, but one that started about five years ago. It has moved up another notch now and I am finding many people actually making time to visit Burgundy. Disappointingly, I don't see many people enthusiastic about white Burgundy, though I am sure this will happen over the coming three to five years. Another trend I see is a shift toward vintage and mature Champagnes in Hong Kong (not yet in China). There is some interest in top Italian and Napa wines but mainly at the very top end.
What regions are exciting you most at the moment?
I am excited about what is happening in South America, especially in Chile where producers are moving into cool climate regions and crafting some exciting wines from Pinot Noir, Chardonnay, Sauvignon Blanc and Syrah. Also old vines are making a come back and I have had very good old vine Carignan and Semillon from Chile. Another region I am excited about is Ningxia in China where thanks to the commitment by the local government, there is great support to develop a boutique wine industry. I try to visit annually and every time I go, I am impressed by the fast progress, the improving quality of the wines and the investment being made by both the private and public sectors.
You say you "stumbled upon wine" while at university. Was there a pivotal moment or bottle that inspired your career?
It is easy to point to one bottle or one moment and say 'A-hah, that was the moment'. If I were to do this, it would be a bottle of 1982 Talbot I enjoyed at a dinner at Christ Church college at Oxford. But to be honest, it was a series of events in the 1980s that led me to wine – the intimidation I felt when I heard wine conversation which sounded like a foreign language to me and drove me to study and read about wine; several eye & palate-opening meals in Italy and France when I was studying in England in the late 1980s; university friends both in the UK and US who were enthusiastic about wine and shared their favorite bottles with me; my love for cooking and food and my year at Cordon Bleu which made me think of wine as a unique beverage with a wide range of flavors to accompany meals.
In your TED talk you describe yourself as an "outsider" because you don't "look the part" and didn't "grow up in a wine region". Do you still feel like that?
I feel that everyday. It is not just that I didn't grow up in a wine region or that I don't look the part, but the truth is wine was not part of my upbringing nor was it a beverage that my family or the communities I lived in embraced. Of course this has changed in the last 15 years in Asia, but it is very recent.
When I caught the wine bug in 1988, it was considered unusual for an Asian woman to delve into wine so seriously. Even now, there are not that many Asian female sommeliers or those working in senior positions within the industry. The women who do go into wine are in sales and often at mid management levels rather than being CEOs or Managing Directors of companies.
As an outsider, I feel I have several advantages. First, I can look at the industry more objectively and sometimes more critically because it is from the outside. Second, I can bring different cultural perspectives from my own background as an outsider. Third, because I do not fit the stereotype of a traditional European wine professional, I am treated like an amateur or even an inexperienced wine drinker and it gives me insight into how the average consumer feels on a regular basis, whether ordering wine in a restaurant, buying wines in a shop or walking into a winery.
What advice would you give to other "outsiders" looking for a career in wine?
My first advice is always to tell them to follow your heart. Don't go into wine because it is currently trendy, or because the lifestyle appears attractive. Don't go into the wine industry because you think you will become really wealthy or because it seems sophisticated. As with any industry, the glamorous wine dinners and great wines are maybe about 20% of the job if you are lucky, the rest is simply hard work – whether it is meeting sales targets, getting more clients, interviewing and writing up articles or assessing hundreds of wines. Don't choose wine to make a lot of money – real estate or banking are better options for that.
Go into wine because you are intrigued by this amazing beverage that is part of a region's history, culture and its people. Go into wine because you are eager to grow and learn every day and to be humbled on a regular basis because even after all the studying, tasting and experience, you find mystery and enchantment in the glass. Go into wine because you can't imagine doing anything else. And cross your fingers that you can make a decent living to support yourself and your family.
You launched the wine lifestyle magazine Le Pan in 2015, but left in 2016. What were your reasons for this?
There are numerous reasons, but it came down to differences in direction and ultimate goals for the publication, which were initially aligned but started to diverge over time. 
You founded Asian Palate in 2006 and said then that its goals were to "democratize wine appreciation". How far do you think things have come since then?
Sadly I think we, as communicators and wine writers, have a long way to go to make wine more accessible. In my writing I still catch myself using wine jargon without being aware that the average person cannot follow the conversation. However, since leaving Le Pan, I am spending more time working in television and writing for general rather than specialist publications because I still embrace the goal of trying to democratize wine. Currently I write for Forbes and I am spending more time working in television. I am now a Producer as well as host for In Vino Veritas wine program with TVB in Hong Kong, filming currently for its third season. I am also in discussion with a few Chinese television and multimedia companies to create more wine programs for the mainland Chinese market.
You have recently launched jeanniecholee.com.  What plans do you have for the new site?
As you can see, this site is much more personal than AsianPalate.com. My goal for this site is to house all my writing, tasting notes, events and activities in one place, in both English and Chinese. I will continue to rate and review fine wines from around the world and will be launching a few interesting projects online in the near future.
Besides the website and writing, I continue to consult for Singapore Airlines as well as a few restaurant groups and I am a teaching professor at the Hong Kong Polytechnic University's School of Hotel and Tourism Management.
What do you consider your biggest achievement?
Without a doubt it is my four beautiful, intelligent, thoughtful and kind daughters. I don't know how I got so lucky but they are wonderful. They bring me the greatest joy and remind me daily about what is really important in life.
Interview with Liv-ex July 2016
image copyright: Chateau Ausone