Jeannie Cho Lee interviews Larry McKenna from Escarpment Vineyard
---
---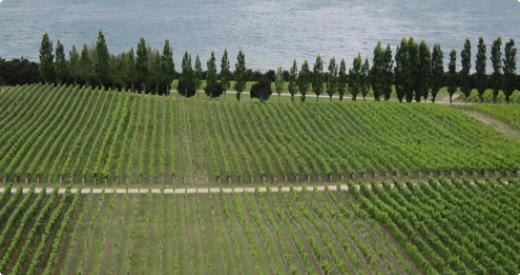 Larry McKenna, owner and winemaker of Escarpment Vineyard, shares his view with Jeannie Cho Lee MW about the current Pinot Noir scene in New Zealand.
JCL: Jeannie Cho Lee MW    LM: Larry McKenna
JCL: What did you think of Pinot Noir 2013 and how does it compare with the previous years?
LM: The main focus this year was the presentation of New Zealand by region and to make sure all wines could be tasted by all delegates. The event certainly achieved this so a great success from my point of view. Some minor day to day issues which I guess is always the way but by enlarge the producers were very happy with the event. The next test is to see what publicity we have created. This is the 5th triennial event and by far the most successful.
JCL: Given your experience with Pinot Noir, what do you think of the future of New Zealand Pinot?
LM: Very bright. We are still a long way from fully understanding and exploiting our existing sites. With this knowledge and increasing vine age the wines will continue to improve. Many "Grand cru" sites are still to be discovered
JCL: What are the most promising regions for Pinot in New Zealand?
LM: Martinborough of course! Outside of that 2 regions grabbed more of my attention at Pinot Noir 2013 than previously, Waipara/North Canterbury and Waitaki Valley. There is somewhat of a style preference as to which regions are the most exciting. Styles will be some what fashionable with districts more in favor depending on the preferences at the time.
JCL: What has been your experience/feedback from your importers/customers in HK and in China about your Pinots; any differences from other markets?
LM: We have sold Pinot Noir in Hong Kong for many years but very limited experience in China as yet. My take is currently the market in both places is looking for very traditional styles of Pinot Noir. Classical styles I guess. This will change as New Zealand Pinot Noir evolves. Certainly Pinot Noir from any country perfectly suits a lot of Asian cuisines so should have a bright future
JCL: At what stage is the Pinot Noir industry in New Zealand currently and where would you like to see it headed?
LM: Putting it simply, it's still a teenager. We have a lot of growing up to do! Vine and wine maker age, more specialized growing sites, especially unique soil types and the discovery of better clone rootstock combinations. Over time specific genetic selections from vines suited to their sites will emerge. This is when it will get very exciting!
Escarpment Vineyard is a 15,000 case JV partnership located in Te Muna Road, Martinborough, New Zealand. 30ha of alluvial gravel terrace soils house 70% Pinot Noir the rest being Chardonnay, Riesling, Pinot Gris and Pinot Blanc. Their aim is to produce the best of tomorrow's new world wines with complexity, texture and structure being key words and motivators for Escarpment.