Hong Kong ahead of China
---
---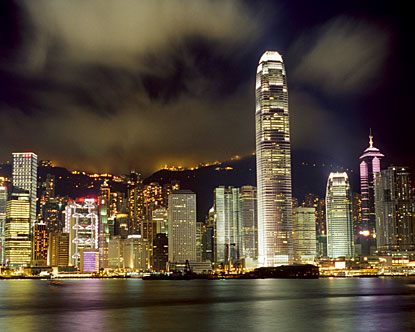 How can tiny Hong Kong with only 7 million people be ahead of China in anything? Even for luxury goods, China is far bigger despite Hong Kong's central role as Asia's dealer of jewellery, watches and diamonds. China recently surpassed the US as the second largest luxury market in the world, just after Japan. But China is catching up and growing at 20% per annum on consumption of luxury goods – in fact, according to most sources, China is expected to overtake Japan by 2015. By 2030, China is expected to the largest economy in the world, ahead of the US.
There is much talk in the press and certainly among wine professionals about the size of the Chinese wine market and its enormous potential. Producers literally salivate when they hear about the increases in disposal income, the rise of five star hotels, fine dining venues and the high growth in wine consumption over the past five years. But in the fine wine world, there is a lot of smoke and hot air because the reality is that China lags behind Hong Kong in value terms of bottled wine imports into the country. China's bottled wine imports totalled US$377 million compared to Hong Kong's US$491 million.  
Yes, China has huge domestic wine production capabilities, which is growing in step with demand and makes up about 90% of total wine consumption. Yes, Hong Kong's thirst for wine as a duty free port has spiked up demand, which may which may be short-lived as the novelty wears off. Yes, China's average income levels are a fraction of Hong Kong's. But every wine story in the media and most wine marketing strategies for Asia are focused on China.
It would be wise for producers who are targeting the top end and for dealers of wines above US$50 per bottle to focus on what is happening in Hong Kong. By value, Hong Kong is growing at 30-40% a year. In 2009, the value of wines being imported grew by 44% compared with 2008! Also, where else in the world can you find a market where the average per bottle price is US$20! The average price for a bottle of wine in countries like UK or US is well below US$10.
With the government's active pursuit of making Hong Kong a wine hub for Asia, the various branches of the government have embraced new fine wine businesses and even helped them to set up shop. While other governments create policies to prevent the wine industry from growing (e.g. by establishing stricter legislation on alcohol abuse, increasing wine tax or restricting wine advertising), the enlightened government of Hong Kong provides an open platform for the free market to regulate and establish its own rules and find its own social balance. That's just one of the reasons why I love being a permanent resident of Hong Kong.