Holiday Wine Guide: What Bottle To Buy For Every Kind Of Wine Lover
---
---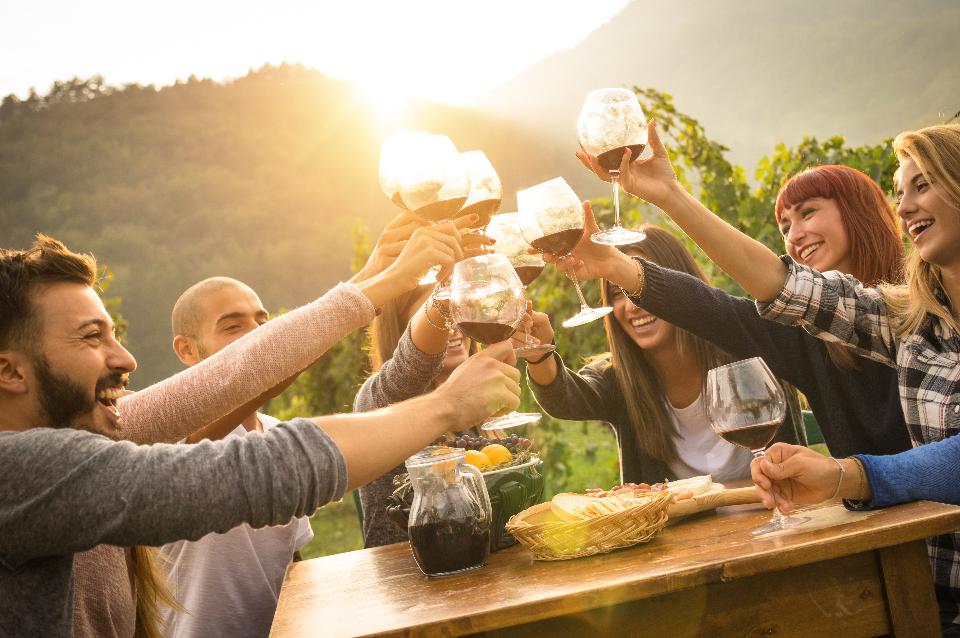 Every holiday season, I am inundated with wine requests. Some are invitations to tastings and dinners, but the majority are from friends and family asking for wine advice. "What wine should I serve with the turkey? What wine should I bring to my boss' dinner party? What wine should I give to an adventurous friend discovering wine?"
While it is impossible to know the exact palate preference of the person you are buying or bringing wine for, below is a guideline on what works best for five different types of wine lovers.
1. A Lover of Classics: This wine lover may have ventured out at some point to try South Australian Shiraz, Napa Cabernet, Super Tuscans or Spanish Riojas, but they keep coming back to the classic, left bank Bordeaux. There is such a wide variety of choice – from the tannic, structured reds of Saint-Estephe to the perfumed, softer wines of Margaux appellation. The safest best would be to stay in the heart of the appellation of Pauillac, the home to three first-growth Bordeaux (Chateau Latour, Chateau Lafite Rothschild, Chateau Mouton Rothschild). If the Rothschilds have bet on this appellation to make the highest quality Bordeaux since the 19th century, then you can rest assured that the wines will not disappoint. Lafite may be the obvious choice, but I would go for 1990 Latour ($700), a sensational wine with a price tag to match. For the budget conscious, Chateau Pichon Baron 1999 ($120) is a wonderful choice – very good value at a fraction of its neighbor's price.
2. The Adventurous: There are many new wine regions trending among the sommelier circles right now including wines from the Jura, central Spain, Sicily, Israel and central and eastern Europe. But the wine that continues to keep the buzz in smart restaurants in Manhattan and London are Greek whites. Their crisp, lightly aromatic and uniquely minerally profile has wine lovers asking for more. Try the 2014 Domaine Sigalas Santorini Assyrtico ($24), which can be purchased through BBR or Zachys and shipped to Hong Kong. For the adventurous person who prefers reds, try the 1998 Chateau Musar ($40) from Lebanon, a fabulous wine that is an intriguing blend of Cinsaut and Cabernet Sauvignon.
3. The Serious Academic: It remains a mystery how warm climate Hunter Valley is able to ripen Semillon in a way that produces one of the greatest white wines from Australia. This white variety that is native to Bordeaux is usually blended and oak aged but in Hunter Valley, it is a solo grape that is harvested early when the variety is still exuding herbal flavors rather than fruit. Mysteriously, this pale, light bodied white develops depth and intense floral, petrol and nutty flavors and ages for many decades, actually improving in bottle! I would highly recommend the 1991 Tyrrell's Vat 1 Semillon ($49) or buy a younger vintage and age it in your cellar for at least ten years before opening.
4. Bold Flavor Fanatic: The region to scour for bold, exciting flavors is in South America. Argentinian Malbecs are as bold as they come, with deep purple-black color and intense ripe blackberry and violet flavors and gutsy tannins. Catena is one of the most reliable and high quality producers and their 2014 ($24) is great value for money. I would also recommend the spicy and meaty 2014 Maycas del Limari Syrah ($16) from Chile.
5. Elegant With a Touch of Finesse: There is one place that all finesse seekers congregate to – Burgundy. Here the delicate Pinot Noir grape shows us how detail and lightness combine to create ethereal wines that dance on your tongue. I recommend the 1985 Domaine Marquis d'Angerville Volnay 1er Cru Clos des Ducs ($642), which epitomizes elegance in a bottle. For a less expensive, younger version, try the 2007 vintage of the same wine at $147.
Image credit: Shutterstock