Greek Wine Tasting
---
---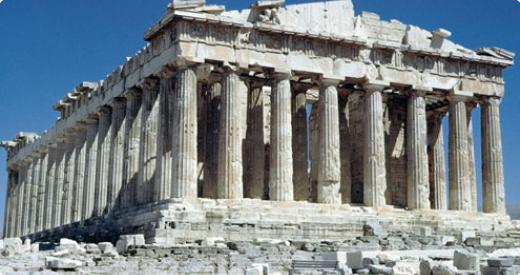 It was déjà vu standing in front of nearly 60 different Greek wines. I felt 18 years old again, about to embark on a new wine journey, knowing only the textbook names of varieties I could not pronounce well and unfamiliar with exotic sounding Greek regions. Unlike the time when I was 18, I had a great local wine guide, a fellow Master of Wine, Konstantinos Lazarakis, who not only culled a huge selection to show me the best 57 Greek wines, but also provided a shortcut to understanding them.
I was more familiar with Greek whites from enlightened sommeliers in major cities like New York and Hong Kong who pour Assyrtiko and Moschofilero by the glass. I knew the whites could be impressive, with their unique flavour profile and crisp acidity. What I didn't expect were the excellent reds, especially the Xinomavro and Agiorgitiko. While Konstantinos provided an overview at the beginning of the tasting, I was left alone for several hours to taste these wines on my own pace.
Top white wines
1. 2011 Domaine Sigalas – Santorini, Santorini, Cyclades Island, Greece
A vibrant Assyrtiko with ripe pear and nectarine flavours. Flavourful and concentrated, this wine is from the Cyclades Islands, Greece. A white wine packed with intensity that carries through in the finish. Clear linear focus.(89)
2. 2011 Gaia Wines – Thalassitis, Santorini, Cyclades Island, Greece
A medium-bodied flavourful wine with naturally high acidity and moderate alcohol at 13%. This wine has savoury flavours – herbs, sage and rosemary come to mind, as well as hints of pear and starfruit. A lovely wine with a fairly long finish.(88)
3. 2011 Estate Argiros – Santorini, Santorini, Cyclades Island, Greece
Full, rich, opulent style made from 100% Assyrtiko grape variety in Cyclades Island. The vineyards are 150 years old and 20% of the wines were fermented in French barrels. This is a serious wine that is likely to age very well. 13.2% alcohol. Expect a full flavoured wine with lots of savoury notes and fairly long finish.(88)
4. 2009 Hatzidatik Winery – Nikteri, Santorini, Cyclades Island, Greece
Assyrtiko grape variety made with the inclusion of some botrytised grapes, hence the colour of this young wine is deep gold. A very opulent, full-bodied white with amazing depth of flavours. The botrytised grapes add a rich, generous dimension to the wine, as well as a long finish. Flavour profile includes honey, ripe mangos and peaches.(88)
5. 2011 Domaine Gerovassiliou – Malagouzia, Salonica, Northern Greece, Greece
This is an elegant, perfumed and fascinating white wine with good depth of fruit and a lovely finish. This single vineyard wine with only 12.5% alcohol, shows that quality has nothing to do with power.(86)
6. 2011 Domaine Costa Lazaridi – Amethystos Blanc, Drama, Northern Greece, Greece
Light lemon-coloured white made from a blend of Sauvignon Blanc, Assyrtiko and Semillon. Like a well-made Bordeaux white, this wine combines the refreshing herbaceous characters of Sauvignon Blanc while having density and depth from the Assyrtiko and Semillon varieties. Well made, with layers of flavours that include passionfruit, gooseberries and star fruit.(86)
7. 2011 Milonas – Apopsi, Attica, Greece
A deep lemon colour from the 2011 vintage. Made from 100% Assyrtiko, this wine has nice palate density and notes of fresh herbs, lemon and straw. The wine is from organically grown grapes and has 12.5% alcohol. A complex wine with good length.(86)
8. 2011 Angelos Rouvalis Winery – Asprolithi, Aigialia, Peloponnese, Greece
This is a refreshing white from the Roditis grape variety from Peleponnese. It has only 11.5% alcohol but has plenty of flavour – ranging from rose apple to hints of guava and pear. The flavours are round and delicately layered with firm acidity. A balanced white wine I would love to drink on a hot summer day.(85)
9. 2011 Pavlidis Estate – Emphasis, Drama, Northern Greece, Greece
Made from 100% Assyrtiko, this wine has lovely herbal and lemongrass notes. This is a savoury rather than fruity or floral variety with plenty of spicy and herbal notes to enjoy here. Fairly long finish.
(85)
Top red wines
1. 2008 Alpha Estate – Xinomavro Reserve, Amyndeon, Northern Greece, Greece
Lovely ruby pale colour (like a Nebbiolo) with gamey notes combined with savoury herbs and spices. A fascinating range of flavours in this wine made from old vines. Alpha Estate has crafted a fantastic expression showing the potential of this grape variety. The wine was matured in French oak casks for 24 months. Ready to drink but will keep for at least 6-8 years.(91)
2. 2007 Gaia Wines – Gaia Estate, Namea, Korinthos, Greece
Well-crafted medium bodied wine from 100% Agiorgitiko that has subtlety, freshness (still very young despite being 5 years old) and long length. It has 14% alcohol but doesn't show it – tannins and flavours beautifully integrated with a long finish. Flavours are a blend of savoury notes, spices and ripe blackberry fruit.(90)
3. 2008 Alpha Estate – Xinomavro Hedgehof Vineyard, Amyndeon, Northern Greece, Greece
A pale colour with savoury, gamey flavours and firm, ripe tannins. Wonderful flavours from the Xinomavro variety with food-friendly subtlety and a hint of spices in the finish. Lovely wine and well balanced with 13.5% alcohol.(89)
4. 2004 Papaioannou Vineyards – Terroir, Namea, Korinthos, Greece
This is the oldest Greek red in a flight of about 20 and it has wonderful deep ruby colour with very little fading on the rim. This 100% Agiorgitiko is very well balanced, offering lots of tertiary characters – dried mushrooms, earth, leather and spices. Perfect to enjoy now – delicious!(89)
5. 2008 Alpha Estate – Alpha Estate Red, Amyndeo, Northern Greece, Greece
An interesting blend of Syrah, Merlot and the local variety, Xinomavro. This is a well crafted, well balanced red with polished tannins and integrated layers of flavours that unfold on the palate. Fairly long length.(88)
6. 2008 Alpha Estate – Axia, Amyndeo, Northern Greece, Greece
Lovely floral notes and perfume in this Syrah and Xinomavro blend. The two varieties blend very well together, the spices and earthy notes complementing one another. Sophisticated winemaking is apparent in the tannin management as well as the ripeness of the fruit.(86)
7. 2008 Karidas – Xinomavro, Naoussa, Northern Greece, Greece
Traditional style Xinomavro red with firm tannins, a rusticity in the finish but plenty of enjoyable flavours like plum and nutmeg. A fairly simple red that lacks a bit in complexity but makes up for it in drinkability. Good food wine.(85)
8. 2008 Kir Yianni Estate – Ramnista, Naoussa, Northern Greece, Greece
A savoury Xinomavro style with game and leather notes. Great expression of what an indigenous variety can offer, with fascinating flavours lurking in the background. Well made and well balanced wine.(85)
9. 2008 Dougos Winery – Rapsani, Rapsani, Thessaly, Greece
A blend of varieties including Xinomavro, Krassato and Stavroto. This full-bodied red is made in a modern style with plenty of vibrant flavours – dark cherries, blackberries and plums. Ready to drink, delicious generous red with moderate length.(85)
10. 2009 Douloufakis Winery – Syrah, Crete Island, Greece
A savoury Syrah expression reminiscent of Hermitage with spices, game and leather notes. Well made red from Crete – balanced and elegant with ripe, rounded tannins. Fairly long finish.(85)
Top sweet wines
1. 2008 Samos Cooperative – Samos Nectar, Samos, North Aegean Island, Greece
This sweet Samos Muscat is a wonderful expression of this variety and style. With sweet caramel and butterscotch notes, this wine has richness as well as a nutty, complex finish which are worthy of attention. Long finish.(88)
2. 1998 Estate Argiros – Vinsanto 12 Years Barrel Aged, Santorini, Cyclades Island, Greece
This sweet wine made in the Vin Santo style from dried grapes is a blend of indigenous varieties. Flavours range from dried mangos and figs to butterscotch and honey. A sweet wine to savour.(86)
3. 2004 Domaine Sigalas – Vinsanto, Santorini, Cyclades Island, Greece
Very intense, sweet syrupy wine that has firm acidity to balance out the sweetness. Well made wine with flavours ranging from caramel and dried mangos to pineapples. Nicely layered flavours with moderate finish.(85)