Finding Value in Burgundy
---
---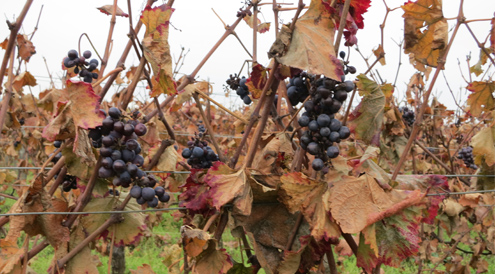 Anyone following Hong Kong's wine auction market would have noted in 2012 that it is Burgundy wines breaking auction records and withstanding the sluggish fine wine market following the disenchantment with Bordeaux. In the November 2012 Hospice de Beaune auction, now in its 152nd year, the average price per bottle increased by more than 50% to around 380 Euros per bottle. The latest figures on Burgundy exports defies the slow-moving market trend and even the stock market – increasing by more than 10% in most of their major markets with Hong Kong and China seeing the largest increase with more than 40% by value. But we are only a small player among the importers of Burgundy – the US and UK are at the lead with Japan close behind. These three markets account for about half of all Burgundy exports.
The Burgundy wines that everyone is chasing fairly narrow – the top 20 to 30 producers, led by superstars like Domaine de la Romanee-Conti, Leroy, Henri Jayer, Comte Geroge de Vogue and Armand Rousseau. Note that the red wines from these domaines are from a tiny region within Burgundy and within the Cote d'Or – the Vosne-Romanee, Gevrey-Chambertin and Chambolle Musigny communes. The most highly sought-after Grand Cru reds from the top producers are a fraction of 1% of the entire production of Burgundy.
Burgundy is a tiny region, producing only about 200 million bottles of wine each year (not including Beaujolais which is technically part of Burgundy); that is a mere 5% of total French wine production. No wonder wine prices creep up each year; and no wonder price per bottle rises regardless of the plight of the stock market and other fine wine regions. In this context, there are still amazing values in Burgundy from regions that are lesser-known to all but the most ardent Burgundy lovers. Below are my top three Burgundy villages for great bargains:
Pernand-Vergelesses – One can easily miss this village just north of the city of Beaune near the border of where Cote de Nuits becomes the Cote de Beaune. I've driven past this small village and were it not for outstanding producers like Bonneau du Martray and Domaine Rapet, I would have driven right through thinking I would not be missing much. The small village is just a maze of narrow streets radiating from a simple church. Less than 500 people inhabit this village and during the half dozen times I have visited, I would have guessed there were less than 50 people given how quiet the streets are.
Lying in the foot of the Corton hill, the wines do have a similarity with both the Corton (Grand Cru red) and Corton Charlemagne (Grand Cru white) produced from this village as well as in the neighbouring village of Aloxe-Corton. There are more reds produced here and the best examples possess the red berry and floral charm of Beaune reds as well as the firm, tannic backbone of Corton Grand Cru. Whites are robust and generous, and from the premier cru sites of Sous Fretille or Clos Berthet, they represent some of the best value whites in Cote de Beaune.
Some of my favourite producers making delightful Pernand-Vergelesses include: Domaine Rapet, Domaine Chandon de Briailles, Domaine Dubreuil-Fontaine. The premier crus are very good value – there are very few Burgundy red premieur crus at less than HK$400 per bottle but you can find them from the producers listed here. The village wines from years like 2008 and 2007, both ready to drink now, are excellent value at less than HK$300.
Savigny-les-Beaune – This is often my go-to region for great value, elegant red Burgundies. The wines have a natural softness, finely textured tannins, light colour and wonderful, vibrant flavours. Savigny is a much larger region than Pernand-Vergelesses with very different soil variations so quality varies widely depending on site and producer. There is quite a lot of premier cru reds produced here and it is often worth the extra amount to go for this higher classification.
Excellent Savigny-les-Beaune producers to look for include: Domaine Jean-Jacques Girard, one of top favourites, making excellent village and primeur cru reds. Others include Domaine Tollot-Beaut, Domaine Jean-Marc et Hugues Pavelot, Domaine Simon Bize et Fils and Domaine Mongeard-Mugneret.
Saint-Aubin – This is one of the most under-rated white wine regions of Burgundy. There are reds produced here but the majority of the plantings are of Chardonnay, which rival the wines from its two neighbouring villages – Puligny-Montrachet and Chassagne-Montrachet. The majority of the white wines produced are under the primeur cru label and the names to look out for include: Le Charmois, Les Champlots, Derriere Chez Edouard and La Chanteniere.
There are many wonderful producers but on top of my list is Hubert Lamy – his white wines are sensational and the premier crus en par with some of the best wines from his more expensive neighbours in Chassagne-Montrachet and Puligny-Montrachet. Other producers that make terrific Saint-Aubin wines include: Domaine Marc Colin, Domaine Henri Prudhon and Domaine Caroline Morey.
Reprinted with permission from South China Morning Post