Drinking Guide: What To Toast With For The Holiday Season's Special Moments
---
---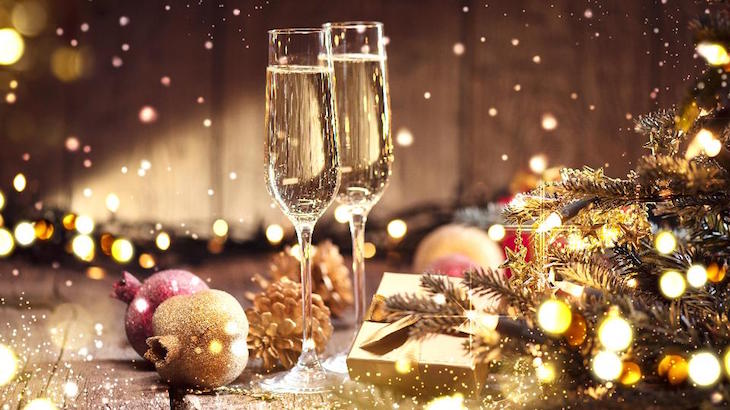 The holidays are all about special occasions, and finding the perfect wine for each occasion can either be intimidating or fun. Put the joy back into gift giving by considering each occasion an opportunity to learn a bit more about wine. Search for food-friendly wines for a holiday dinner, ask your local wine shop for an unusual wine recommendation to impress someone or special wines that will expand a wine lover's horizon. We are spoiled for choice, especially if you live in Hong Kong where there is no duty or sales tax for wine. Below are my wine choices for various special year-end moments.
A wine for a friend's holiday dinner: I would take a 1996 Fattoria Poggio di Sotto Brunello di Montalcino ($91), a classic Tuscan red made from Sangiovese, which is drinking beautifully now. This Brunello di Montalcino with 20 years of age will enable it to pair well with a variety of dishes, from antipasti, roast beef to ham or turkey.
A wine to impress a date: I would opt for an "insider's wine" to show my date that I know something about wine, so I would go for a German Pinot Noir. One of the very best Pinot Noir producers in Germany is J.B. Becker who makes a beautifully perfumed, elegant Wallufer Walkenberg Spatburgunder Auslese Trocken ($57) from Rheingau.
A wine to give your boss: Bordeaux would be too common and champagne too obvious so I would choose a wine that has the high-quality reputation of both but is more subtle – Vega Sicilia Unico from Ribera del Duero, Spain. I love the 1964 ($732 at Hedonism Wines in London) and the younger 1986 or the 1991 ($400 for either vintage) are both excellent options. A less expensive option is Unico's "younger brother," a wine called Valbuena 5. The number 5 signifies the number of years it is aged before it is released. The 2005 vintage is sensational ($111) as is the 2006 ($120).
A wine to cuddle up with in bed: I love sherry in all its forms but especially when it is dry, lean and salty like Manzanilla and also when it is beautifully aged like 30-year old Amontillado or Palo Cortado. Gonzalez Byass makes a gorgeous 30-year old Palo Cortado ($45), a unique sherry that started out as a Fino protected by a layer of flor yeast, but started to deviate and was aged oxidatively. This wine is best slightly cool (around 15 degrees Celsius) which brings out the intense, baked hazelnut bread with brown sugar flavors on the palate.
A wine to start the New Year: There is nothing comparable to the sweet biscuity, persistent flavors of a great vintage champagne that has grown in depth and complexity with time in bottle. I am a huge fan of the 1976 and the 1985 vintages for enjoying now and the 1976 Tattinger Comtes de Champagne ($795) is worth seeking. Another option is the Bollinger R.D. Extra Brut Champagne, which is sublime from 1952 or the more recent 2002 ($213) vintage.
* Prices are Hong Kong-based wine merchants' prices or if those are not available, then the average price on wine-searcher.com on 6 December, 2016.
Image credit: Shutterstock