Domaine Raveneau
---
---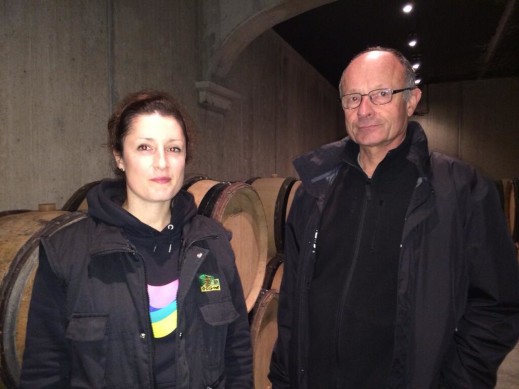 9 Rue de Chichee
89800 Chablis, France ‎
Telephone: +33 3 86 42 17 46
Overview
Area under vine: 7.5 hectares
The domaine was founded by Francois Raveneau in 1948 and he retired in 1988
Since mid 1980s, it run by his two sons Jean-Marie & Bernard Raveneau; Jean-Marie is more often found in the vineyard while Bernard is in the cellar
Isabelle Raveneau, Bernard's daughter, is now working in the cellar full time in all aspects of winemaking and marketing
Unique Aspects
Raveneau favours old oak which have an average age of 7 to 8 years
Producing Premier and Grand Cru wines exclusively until 2007 when they released the first vintage under the appellation of Chablis. 
Jeannie's Insights
Raveneau is one of the most celebrated Chablis producers, the only other producer that comes close in stature is Dauvissat. Francois married a Dauvissat and together they have formed a domaine that raises Chablis to new heights. Francois' philosophy was simple: produce the best quality Chablis that is possible without compromise. This ethos is carried on by his discrete sons, Jean-Marie and Bernard. The domaine is known for low yields of around 35 hl/ha which is very low in Chablis.
In the cellar, the focus is on purity and expression of terroir by long, slow aging in inert vessels such as old oak barrels. The elevage for a white wine that sees no new oak is very long – 18 months. This adds to the depth and roundness of the wine even in vintages with very high acidity. Even in its youth with flavours that can be closed, the wines have energy, depth and a completeness.
Bernard is unassuming and always inquisitive – about the Asian market, the perception of Chablis and how the outside world perceives their wine and domaine. This is quite unusual since most producers do not take advantage of all the international wine professionals and consumers who constantly knock on their doors. His daughter Isabelle is charming and beautiful – she is working full time with her brother and uncle after studying viticulture and oenology. Raveneau is a benchmark in quality for Chablis. Their wines prove that Chablis has an aging potential equal to the best red wines of Cote d'Or.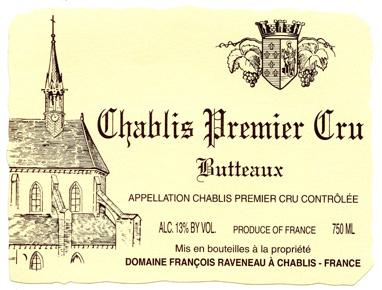 Jeannie's Tasting Notes
2008 Raveneau – Chablis 1er Cru Butteaux
Lovely intensity with sweet ripe nectarine and apricot fruits coming through in the mid palate. Gorgeous spicy flavours along with core minerality and flinty background – a wonderful combination. Fantastic vintage for Butteau. Excellent wine. (96)
2011 Raveneau – Chablis Grand Cru Blanchots
Raveneau Chablis takes years to open but this Blanchots is accessible, giving exotic flavours. This parcel is on a sunny site and also among the most expressive in Raveneau's portfolio year after year. Great concentration of passionfruit, star fruit and apricot flavours from 80+ year old vines. Very long finish. (94)
2011 Raveneau – Chablis Grand Cru Les Clos
Raveneau has managed to go against the vintage and craft Chablis of great concentration. Layers of flavour include white jasmine flowers to exotic spices and stones all delivered with finesse and elegance. This is one of Raveneau's more forward Les Clos with the terroirs complexity and depth clearly exhibited even in its youth. Clearly a wine with good aging potential. (94)
Recommended Wines
Raveneau – Blanchot Grand Cru
Raveneau – Les Clos Grand Cru
Raveneau – Montee de Tonnerre 1er Cru
Raveneau – Vaillons 1er Cru
Raveneau – Butteaux 1er Cru
Raveneau – Foret 1er Cru