Chilean Wines: Great Value at every Price Point
---
---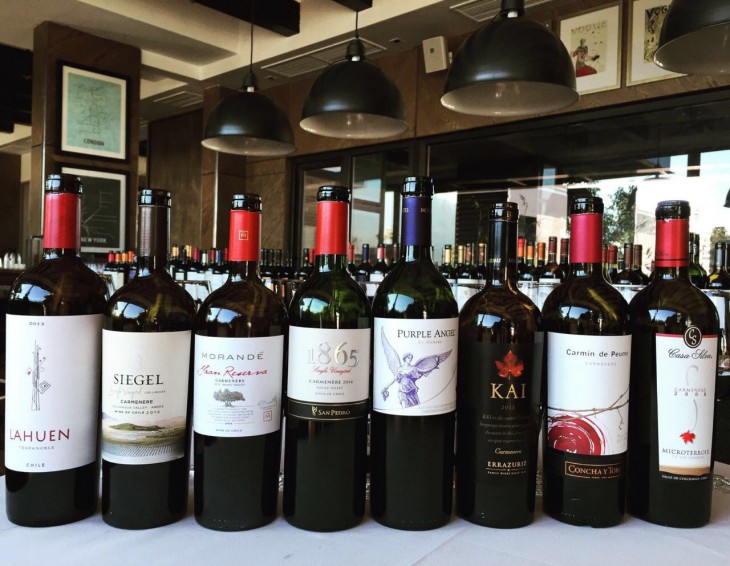 The indefatigable Aurelio Montes looks a bit worn out and admits to me, "It is exhausting, I am getting tired. We [Chile] are on the shady side of the street and we need to get some sun!" Montes is talking about the increasing competition from countries like Argentina, Australia and New Zealand and falling price points.
Montes is a rock star in Chile, having started his eponymous winery in 1988 with no money, three solid partners and a specific goal to create premium Chilean wines. He achieved his goal, creating an export-driven winery producing eight million bottles a year, selling 95% of the production abroad to over 100 different countries. His multi-million dollar winery in Apalta epitomizes the winery's success and respect for the environment, being built according to feng shui principles. However, times have changed and Aurelio Montes is finding he needs to work even harder to spread the message about premium Chilean wines.
A review of the latest wine market statistics issued by the Wines of Chile for the past few years outlines Chile's problem clearly: export volumes are rising but value continues to slide and overall margins and income are shrinking. For most wine drinkers, Chile represents good value, inexpensive wines and this shows in the amount they are willing to spend for a bottle of Chilean wine. The falling prices are occurring at a time when Chile is going through a second wine renaissance – with young, well-traveled, highly educated winemakers pushing quality, experimenting with old vines, expanding into new regions and using better grape vine material.
"Chile needs a clearer identity to connect with consumers – we don't have a strong national image that we can market like the Argentinians or the Australians," says Isabel Guilistasti, the marketing manager of her family's winery Concha Y Toro, the dominant and often domineering force in Chile producing 30 million cases a year. Many producers echo this sentiment; even adding that playing the price game at the lower end no longer makes financial sense.
If one of the pioneers and most successful producers of premium Chilean wines, Aurelio Montes, finds it hard to move upmarket, other producers are finding it even harder. However, Montes, forever an optimist, adds, "I think it is now our turn, we are crossing to the sunny side – we are facing the Pacific where the sun is rising and I see the Atlantic side starting to receive shade."
I am very hopeful about the future of premium Chilean wines. While the decreasing margin is bad news for an export-driven country that sells 75% of its production abroad, this is great news for consumers. At nearly every quality level and price point, there are amazing values to be found in Chile.
During my 10 days in Chile last month, I was able to taste 150 wines and the quality and diversity of wines are impressive. From old vine Semillons, for example the Carmen DO Quijada No 1 Semillon which I fell in love with, to delicious Carignan and Pinot Noir, Chilean producers are making some of their best and most interesting wines now. Below is a list of eight unique, high quality wines to try from Chile, rated out of 100 points:
2013 Sena
A blend of Bordeaux varieties with amazing elegance and grace. 96 points
2015 Carmen DO Quijada No 1 Semillon SB
This wine vibrates with energy and minerality. 94 points
2012 Concha Y Toro Don Melchor
Complex, beautifully balanced Cabernet Sauvignon with a touch of Cabernet Franc. 94 points
2014 Errazuriz Las Pizarras Chardonnay
Burgundy comes to Chile – think Puligny-Montrachet. 94 points
2012 Montes Purple Angel
One of Chile's best Carmeneres with generosity, depth and velvety tannins. 94 points
2012 Santa Carolina Luis Pereira Cabernet Sauvignon
A gorgeous, graceful Cabernet that stands apart from the big, ripe reds from Chile. 93 points
2011 Santa Rita Triple C
Cabernet Franc in Chile doesn't get much better than this. 92 points
2011 Undurraga TH Sauvignon Blanc Lo Abarca
Giving the kiwis a run for the money. Vibrant, well-crafted Sauvignon Blanc. 91 points