Lafite Prices Over the Past 10 Years
---
---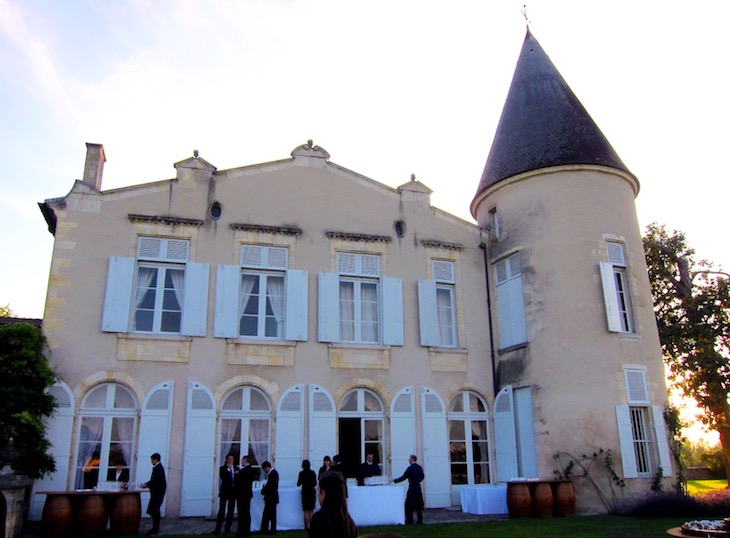 Address: Château Lafite Rothschild 33250 Pauillac 
Phone: +33 556 592683 
Website: www.lafite.com 
Recommendation: BUY
– The recommendation to buy is based on the incredible quality of Lafite in 2016, one of the best I have tasted en primeur over the past 20 years and because of the trend (see graph below) of both the 2015 and 2014 prices continuing to rise in the current market. The 2016 release price is 8% above the 2015, but given the higher quality, this is justified.
Overview
– Area under Vine: 112 ha
– History: The first known reference to Lafite dates back to 1234. On 8 August 1868, Baron James de Rothschild purchased Château Lafite, then it became the joint property of his three sons: Alphonse, Gustave and Edmond. Lafite was listed first among the four first growths during the 1855 classification and earned a reputation as 'the first among the firsts'. 
– Current Owners: Baron Eric de Rothschild and his family.
Unique Aspects
– One of the oldest and most respected châteaux in Bordeaux with subtle, layered flavors that became the most popular wine in China during its wine boom years 2009-2011. Prices since then have dropped significantly.
– Lafite is the largest of the first growths and also maintains nearly 50 hectares of greenery and parkland.
– As a response to the issue of fake Lafite in China, all bottles of Château Lafite Rothschild and Carruades de Lafite has an authentication seal, a unique "bubble code" that cannot be reproduced and is placed on all capsules that were bottled since February 2012.
Jeannie' s Insight
Lafite is not an easy wine to appreciate. The subtle flavors that never shout, the supple tannins and nuanced flavors have some people scratching their heads thinking, 'What's the fuss about this wine?'. The wine is a contradiction – as elegant as it is intense, delicate yet with great aging potential and fresh yet densely packed at the same time. This is one of the top wines of Bordeaux that is quite finicky about the timing of its peak performance; at times it is expressive and generous and the same wine on another occasion, perhaps opened too young or with not enough time in the decanter or glass, will be sullen and closed. One needs patience and persistence with Lafite and those who possess both are usually well rewarded. Recent vintages have been wonderful and under the new guidance of Eric Kohler (after the retirement of Charles Chevalier) and the wines are looking even more precise. Lafite was one of the stars of the 2016 vintage. Click here to view the video of Lafite. 
En Primeur Release Price Fluctuations
Prices below are for 12-bottle case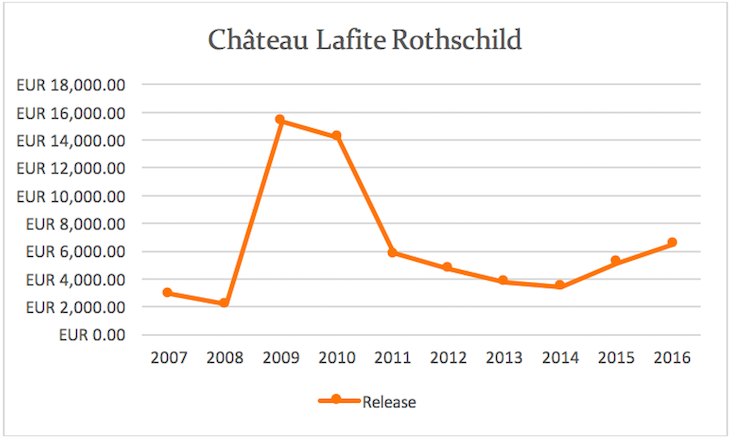 En Primeur Release Price Compared with Current Prices
Prices below are for 12-bottle case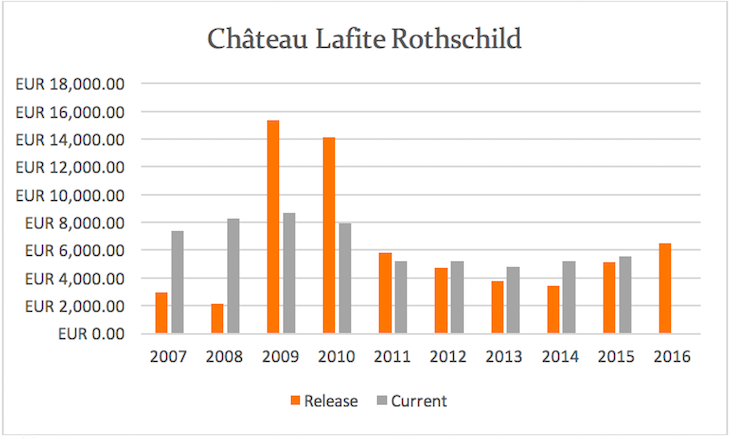 Data Source: Liv-ex
Jeannie' s Tasting Notes of Lafite in the Past 6 Vintage
2016
In this vintage, Lafite has wonderful intensity and subtle layers of flavors that linger on and on in the finish. There is density and concentration here; clearly it is a powerful wine yet the delivery is subtle, gentle with sweet ripe tannins and ripe dark berries. Seductive and fresh, the acidity lifts the wine and makes it seem even lighter than the 13.3% alcohol. A wine to savor for several decades.
99 points
2015
The nose is subtle – tobacco, cigars, earth. The palate is riper with dark berry fruit, fine grained, sumptuous tannins that although firm and high in quantity seems gentle. A complex, restrained Lafite that is quintessential in its delilcate, layered expression; a classy wine that is restrained, intense and focused.
96 points
2014
Lafite this year is quite closed but you can taste the intensity and concentration on the palate. Flavors are reserved and lean more toward savory, refreshing, cooler flavors than riper, fruity ones. The wine is brooding with good concentration. A wine to watch and follow as it opens up – this wine will need at least 6 to 8 years before it is ready to be approached.
95 points
2013
A subtle Lafite that will take time to open up. Right now the flavours are not expressive. Tannin are soft and accessible and the structure is lacking to carry the wine for longer than 10-12 years. 30 hl/ha in 2013 which is about half of the normal crop.
92 points
2012
Full bodied, generous Lafite with good depth and substantial mid palate weight. In this vintage, the difference between the grand vin and the second wine, Carruade, is huge. Only 38% of the crop went into this grand vin. Focused, restrained with delicate flavours. Lacks the generosity of previous vintages. An elegant vintage that can be enjoyed much earlier than the blockbusters of 2009 and 2010. Wonderful drinkability. There is 91% Cabernet in this blend.
94 points
2011
This is a classic, fairly restrained Lafite with delicate layers of flavours. The wine is reserved at first sip, but it does open up in the glass (after about 10 minutes) to reveal blackberries, violets and spices. This year, there are more savoury, earthy characters that may be reminiscent of 1986 in its youth. The unique characters of top properties revealed themself this year and in typical Lafite style, this wine is incredibly refined, classy, reserved and subtle.
94 points
Jeannie' s Tasting Notes of Top Lafite Mature Vintages
1961
This is a Lafite at its peak – singing from the bottle. This is an excellent bottle and reveals a wine that is complex, layered, subtle yet intense. A gorgeous Lafite that is among the best vintages and best bottles I have every tasted. A symphony of flavours ranging from sweet cedar, dried berries, pot pourri to sweet spices. Incredibly long finish.
98 points
 1962
Medium garnet with fading rim. Wonderful evolved aromatics of dried plums, cedar, tobacco and leather. The tannins are supple and caressing. The wine has a long finish with lingering flavours of dried fruits and mushrooms. This is a light bodied Lafite, still at its peak displaying refinement and elegance. The wine is mature.
94 points
 1978
This bottle from magnum with original cork consumed at the château is stunning. Really suprising wine that tastes like a wine from the 1980s. It is the magnum format and the pristine storage conditions that no doubt contribute to the amazing vibrant, complex flavours in this wine. The tannins are silky, the flavours subtle yet evolved, expressive and shining with great clarity. The wine is at its peak and has a great length. A beautiful slim, focused, vibrant beauty.
95 points
 1990
There was a lot of bottle variation on this wine with some bottles closed and sullen (not corked) while others were subtle and layered with an incredibly seductive palate texture. The best bottles had depth and finesse and classic Lafite persistence on the finish.
95 points
 1998
Great delicacy with violets, wild flowers, herbs and cassis. Aromatic, open Lafite with subtle layers and great finesse. An unknown beauty with wonderful detail.
95 points
For more tasting notes and reviews by Jeannie, please click here.
Lafite Label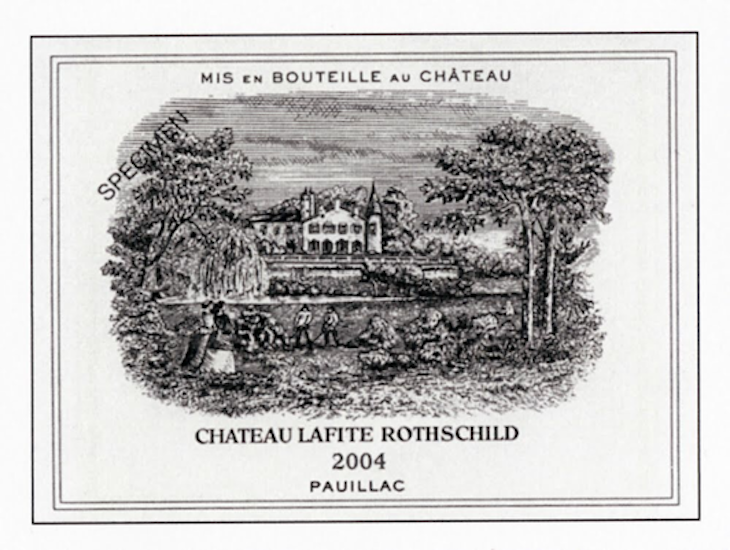 Photo credit: Vigna Uva Vino