Californian Wines' Loss
---
---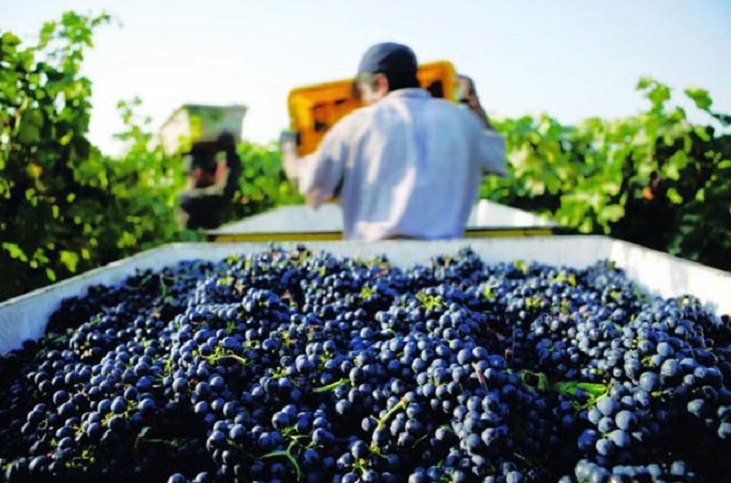 All eyes are on the US-China trade war, not just bankers, traders and manufacturers, but also farmers and wine producers. According to the San Francisco Chronicle, in 2018, US wine exports dropped by 25%. This is at a time when Californian wines are at an impressive period of evolution and growth, with quality at the highest levels. I say this as an ardent supporter of fine European wines whose classic, restrained styles I admire most. The pendulum has swung towards finesse and elegance in the United States and while not all Californian wineries have swung this way, the very best are moving towards it and embracing subtlety and nuanced flavours.
I have long been an admirer of Californian wines from the 1970s from wineries such as Dunn, Mondavi Reserve, Diamond Creek, Beaulieu Vineyard's Georges de Latour, Stag's Leap Wine Cellars and Ridge. This decade produced some amazing wines, with most of them below 13% alcohol and not slathered in new oak. It is wonderful to see many producers going towards this style rather than aiming for power, extraction and density.
It was the Californian wines from this decade that won in the 1976 Judgement of Paris tasting where they beat their Bordeaux first growth counterparts. Held 30 years ago, the winning wine, 1973 Stag's Leap Wine Cellars Cabernet, bested first growth Bordeaux like Mouton Rothschild and Haut-Brion in a blind tasting. It was a boost of encouragement to an industry that was just starting out and marked a turning point in the growing confidence of Californian wines.
But over the years, starting in the 1990s, the wines started to change shape and size – growing bigger, riper, sweeter, more concentrated, oaky and higher in alcohol. Many wineries had dreams of achieving 100 points, which were generously handed out in warm vintages like 1994 and 1997 by American critics like Robert Parker and James Laube for Wine Spectator. Cooler vintages, with less ripeness and a more European profile were pushed aside while concentrated, dried fruit-filled vintages were preferred and commanded higher prices. It is not a surprise then that many chased the goal of making testosterone-filled big wines being awarded 100 points.
Not everyone followed the bigger is better trend. Christopher Howell, the winemaker and general manager of Caine Vineyard & Winery, is one of them. "Our values never changed," says Howell. "The style of wines we make are so out of fashion, that they're now back in fashion."
When I ask what Howell does differently from other producers who are making modern, concentrated Napa Cabernets, Howell replies, "It is what we don't do that matters. We don't inoculate [adding packaged yeast is common practice in California], we don't manage or correct the acidity, alcohol or tannins and we don't make exotic additions like Mega Purple [a food additive to enhance color and taste] for example. We choose not to manipulate the wine. We feel this leads to a more engaging and satisfying wine."
There are a handful of producers in California like Howell who have always pursued balance and freshness over power – for example Cathy Corison, Randy Dunn, Paul Draper, Mike Chelini and Josh Jensen. Other groups like the Renaissance des Appellations, In Pursuit of Balance, the Seven-Percent Solution, and the natural wine movement are swinging the balance towards the philosophy 'less is more'.
Jon Bonne's influence over the past nearly ten years as the former San Francisco Chronicle's wine columnist has also played a part in this movement. He has championed the small growers making hand-crafted wines and his book, The New California Wine, showcased producers whose wines are the antithesis to the rich, unctuous, high alcohol wines popular in the late 1990s and 2000s. Bonne's book is often referred to as a 'manifesto against the reign of big flavor' but there is also criticism within the Californian wine industry that he goes too far in criticizing the unctuous and highly rated big wines that are much-loved and collected by wine lovers around the world.
American wines were starting to gain an edge, slowly but surely in the Chinese wine market. It is hard to compete with the aggressive, but always friendly Australians and the persistent Chileans, but they were making inroads. That is, until the trade war between the two most powerful economies stalled the progress. It is unfortunate that the prices for American wines will deter many new Chinese wine lovers from exploring this vast country where nearly every state produces wine. And it is doubly unfortunate that Californian wines, with their recent improvements and refinement in style will not be in demand in the fastest growing wine country in the world. I hope that traveling to the US and visits to Hong Kong, where Californian wines continue to amass followers, will provide opportunities for mainland wine lovers to try and experiment with American wines.
Image Credit: California Wine Institute