Bordeaux En Primeur 2014: The Verdict
---
---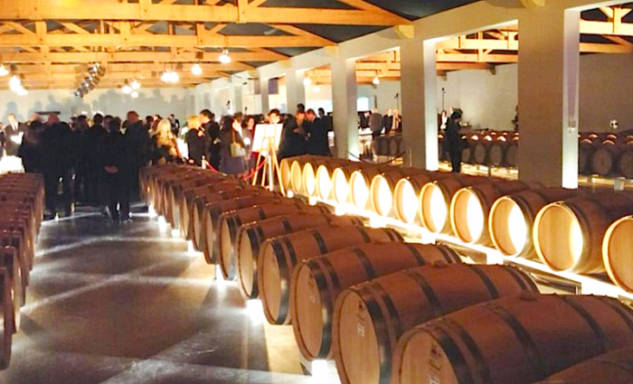 A tricky year to evaluate, especially with prices yet to be released, but in many areas 2014 stacks up well, says Jeannie Cho Lee.
2014 isn't the easiest vintage to give a clear verdict. The phrase that most often comes to mind is "it depends." Was it excellent for reds? Well, that depends. And for white wines? That too depends because it was not fabulous across the board. For sweet wines? Yes, this category was excellent and more homogenous than the other categories. Across the different communes? That depends.
One of the most important criteria in evaluating a vintage is looking at consistency across different classifications and price points. With the majority of Bordeaux producers making generic Bordeaux AOC or Bordeaux Superieur, this is the category that often determines the quality of a vintage. It is much easier for a great terroir or one with plentiful resources to make very good wine in most vintages, but not so for the petit chateaux.
Mostly great
In 2014, the majority of basic Bordeaux appellation wines and especially the ones in Cotes de Bordeaux and Fronsac are juicy, fresh and lively. There was very little bitterness or unripe tannins. The few unbalanced wines were those that over-extracted, creating tannic, tough wines with little charm. There are going to be some great value wines coming from Medoc, Haut-Medoc and the right bank Cotes de Bordeaux region in 2014.
Many of these generic Bordeaux reds will be ready to drink only a few years after they are bottled – enjoy them starting in 2017. This vintage is not a 2010 or a 2005, that is for sure, but it has ripe fruit, charm and great drinkability. Given this fact, the vintage overall should be considered very good, with the top chateaux making excellent wines.
Pauillac vs Saint-Estèphe
At the top end, the most successful communes were Pauillac, Saint-Julien and Saint-Estèphe on the left and Pomerol on the right bank. Among these I am torn between Pauillac and Saint-Estèphe as my top region for 2014. In terms of pure quality, it would have to be Pauillac for the sheer number of very good to excellent wines, but I lean towards Saint-Estèphe because I admire the texture and quality of tannins I found in these wines that are tradtionally tough and ungiving until 4-7 years after bottling.
Besides the usual superstars (Cos d'Estournel and Montrose), I found the wines of Saint-Estèphe consistent and balanced – my list of delicious, well-crafted wines from this region are long. My top 10 besides the two mentioned are: Calon Segur, Lilian Ladouys, Phelan Segur, Lafon-Rochet, La Dame de Montrose, Tronquoy-Lalande, Meyney and Ormes de Pez.
Same price, but cheaper
Prices for 2014 have not yet been released but most people I spoke to said they will not price below 2013. In fact, many cited the favorable exchange rate and said even at the same price as 2013, the weak euro means that for most markets, the same price represents around a 15-20 percent decrease in price. I fear the prices for 2014 will be either the same or 10-30 percent higher depending on the château. If that is the case, the campaign will be extremely challenging. If prices increase, all eyes will be on the US as China and the rest of Europe sits this vintage out.