Bordeaux En Primeur 2014 - Petrus leads Pomerol Performers
---
---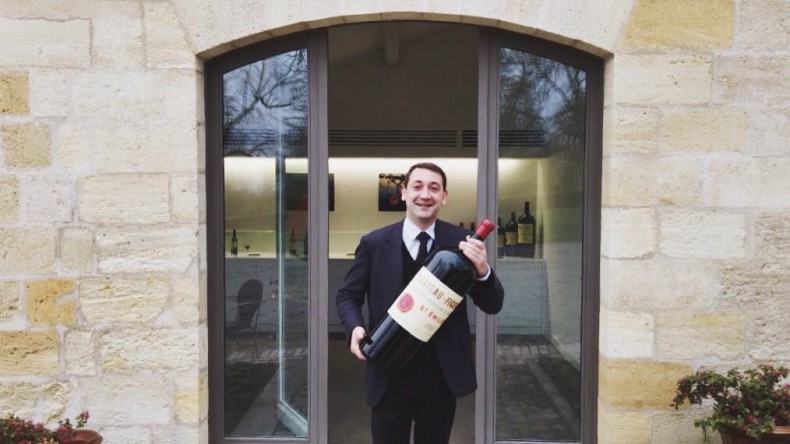 Unlike their counterparts on the Left Bank, the Pomerols had a great Merlot harvest, and it shows.
After hearing from many Left Bank producers about how much more rain the Right Bank received, I was expecting dilute Merlots with hollow mid palates from Saint-Emilion and Pomerol. Weather reports such as the one from the Bordeaux wine board CIVB didn't help the negative image surrounding Merlot in 2014. My suspicions were confirmed when Medoc producers spoke disparagingly about their Merlots, how they decided to use more Cabernets in their blends because Merlot did not benefit as much from late, Indian summer in 2014.
Petrus performs
So on my first day at Pomerol, I fully expected soft, light bodied Merlots without much backbone. My first Pomerol stop was at Petrus, and it just took one sip for me to change my mind. There is no dilution at Petrus – it is a compact, intense wine with incredible energy. It isn't a big wine and there is less opulence here than in 2009 or 2005, but there is plenty of precision and persistence for long term ageing, several decades easily.
Yes, there was more rain in 2014 in Pomerol than in the Medoc, admitted Olivier Berrouet, winemaker at Petrus, but from mid August to harvest in October, the weather was perfect. "Grapes achieved good maturity," Berrouet said. "We had no disease pressure and we could harvest when we wanted. The clay helped to weather the September storms and we had ripeness, high acidity and high alcohol."
In fact, Berrouet was so worried that the high alcohol and acidity would extract too much from the wine that he was gentle during maceration, to extract less rather than more.
Pomerols perfect their acidity
Petrus was just one of many great Pomerols in 2014. Le Pin is lively, flamboyant and exuberant with layers of exotic spices. La Conseillante is textured and fleshy with a generous mid palate – there is no dilution here! Lafleur is beautiful and subtle – most impressive, given its modest reputation is the Grand Village G Acte 6, also made by the Guinaudeau family. This is a seductive wine with an explosion of spices, fresh herbs and dark berries with velvety tannins.
I have tasted fewer than a dozen top Pomerols so far so my impressions are only snapshots. The rest of this week will give me further insight into how this commune really fared. For now, I can confidently say that at the top end, Pomerols are fantastic. They are ripe with great freshness along with nice mid palate weight without heaviness.
It is wonderful to see Bordeaux reds structured as much around their acidity as on their tannins in 2014.