Bordeaux En Primeur 2014: Day 1 Charmed by Pessac-Leognan
---
---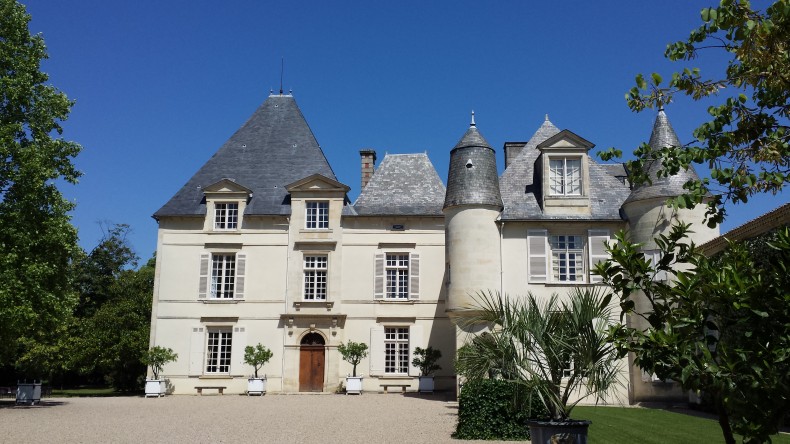 Always a tough grader, Jeannie Cho Lee has high scores for the Bordeaux 2014 reds and whites from the northern Graves region.    
After tasting about 60 red and white wines from Pessac-Léognan en primeur, I am changing my mind about the 2014 vintage for this region. My initial impression was that it was a modest vintage with the northern Médoc performing much better, but after tasting a much wider range of wines, I realize it is a very good to excellent vintage. What changed my mind are these facts: out of the 60 wines I tasted, I rated more than half of them 89 points or higher and 24 wines 90 points or higher and I am a tough grader. None of the wines I tasted scored below 83 points. This vintage has produced solid, reliable delicious wines that are a pleasure to taste. The reds have ripe tannins with juicy fruit and no greenness, while the whites are aromatic and generous with fairly high alcohol and fresh acidity. The best properties are predictable – Haut-Brion, Haut-Bailly and Domaine de Chevalier. What was great about this vintage was that there were some wonderful surprises. Carbonnieux, de Fieuzal and Bouscaut were some of the highlights of my tasting.  
Fresh whites, juicy reds  
There is no consensus about whether the whites are better than the reds this year. According to some of the vintage reports, there is an argument for the whites – the cool summer of 2014 was good for whites to retain their acidity and freshness. However, I find the reds pretty scrumptious and juicy; there is no harshness, no bitterness and no rough edges. Reds from Pessac-Léognan at the bottom end may be accused of being boring but not harsh or unbalanced. The positive reports about the whites are only partially true. They are very good but this is not a great year for whites – yes, there is good acidity and freshness as well as good sugar levels and ripeness. But many of the wines lack flavor concentration; the summer was wet and too cold to obtain maximum flavor ripeness. The few weeks of good weather in early September just wasn't sufficient in concentrating flavors since harvest for most of the Sauvignon Blanc and Semillon grapes was mid-September. This is a delicious vintage, one that will age fairly well given its high acid levels, but it lacks the intensity of great vintages like the 2010, or in some cases even the 2011.  
Solid vintage, but no standouts  
I had lower expectations for the reds from Pessac-Léognan after sampling a few earlier on in the week, and knowing they received more rain compared with the north. I was pleasantly surprised that this is a solid, very good vintage for reds as well as for whites. Normally when it is a good vintage for reds, such as in 2000 or 2009, the white wines are less good. However in 2014, both the reds and whites are charming, quite forward and aromatic. What makes this a very good to excellent vintage in Pessac-Léognan is that there are very few bad wines. Fruit is quite forward and approachable, tannins are ripe and if well handled, add a supple velvety texture to the wine. There are very few extracted, tough reds. What prevents this vintage from being one of the best is that there are no really outstanding wines. All the wines have managed to hit a relatively high note, making balanced, elegant wines but the very best do not reach the expressions and intensity and depth of flavors that are possible in a great vintage.