Vertical of Mouton Rothschild
---
---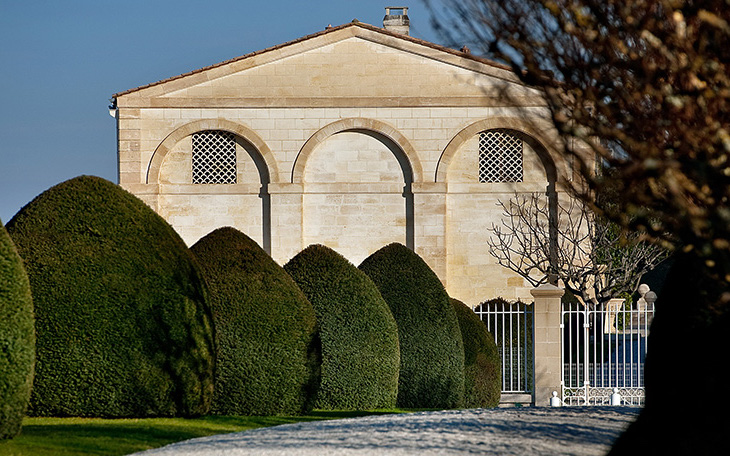 In a recent vertical of Chateau Mouton Rothschild, where half the wines were ex-cellar while the rest were supplied by Hong Kong's private collectors, it was fascinating to discover how the reputation of the vintage often does not apply to Mouton.
The 1966 vintage, which is considered a good but not great vintage for Mouton, was a real discovery – a wine filled with gorgeous layers of dried flowers and sweet spices. The 1970 was also a surprise, given its lackluster reputation, I expected the wine to be very much past its prime but while it is definitely on its downward descent, the wine is still providing great drinking pleasure now. The 1985 and 1986 are both drinking beautifully at the moment and it was difficult for me to decide which vintage I enjoyed better – perhaps the 1985 because of its openness.
Out of the vintages from the 1990s, I was most impressed with the 1996, a vintage I love – luscious, still youthful, intense and complex with the ability to age for many decades. Mouton is the most flamboyant wine among the five first growths and has a reputation for being capricious. In great vintages like 1996 and 1990, it does not disappoint, but in weaker vintages, Mouton can be fickle. However, fans of this first growth will enjoy all the vintages since even in the weaker ones, Mouton offers its inimitable ripe, expressive style.
Chateau Mouton Rothschild 1966
A glorious, aromatic Mouton that is one of the best vintages from the 1960s that I have every tasted. Still vigorous with layers of dried fruits and rose petals with a lovely sweet spiciness in the finish. Silky textured with incredible length. A gorgeous wine that is drinking beautifully now.
96 points
Chateau Mouton Rothschild 1970
This is an elegant, medium bodied mature Mouton that offers layers of cedar, dried herbs and sweet spices. Tannins are suave and supple with flavors that linger on the finish. Starting its decline so best to enjoy now.
94 points
Chateau Mouton Rothschild 1975
This is a lean, austere Mouton with tannins that are slightly coarse and much less supple than one would expect from a first growth. Flavors lean toward savory earth and herbal flavors with very little fruit. The finish is modest and the dry tannins are starting to dominate as this wines heads toward its end.
90 points
Chateau Mouton Rothschild 1978
A mature Mouton that should have been consumed at least 5 years ago. The palate is dried out with roasted herbs, leather and mushroom notes while the tannins are astringent and starting to overtake the fruit.
89 points
Chateau Mouton Rothschild (Magnum) 1985
This Mouton is a wonderful surprise. I expected it to be good but was impressed with the wine's intensity, youthfulness and balanced sweet dried fruit flvors. This wine is harmony in carnate with a long length filled with sweet fruit flavors. The large format size adds to the wine's youthful vigor.
95 points
Chateau Mouton Rothschild 1986
The 1986 was tasted next to the 1985 which was much more open. This vintage is still quite firm, dense and tannic in comparison with layers of cassis, sweet tobacco and cedar notes and a persistent finish. While the 1985 is drinking well now, this vintage tastes like it has a longer life ahead.
95 points
Chateau Mouton Rothschild 1987
At first the wine was sweet and soft, fully mature, but the flavors died quickly in the glass after just an hour. Tannins are weak as is the rest of the wine. It is a delicious red that is starting its decline but does not live up to the reputation of a first growth.
89 points
Chateau Mouton Rothschild 1990
This sweet, generous Mouton hugs you from the start. The palate is filled with ripe dark berry fruit, cedar and sweet spices with tannins that are gentle, firm and velvety. Balanced, easy to enjoy and love, this is a great vintage for Mouton.
95 points
Chateau Mouton Rothschild 1992
An early drinking Mouton that is showing well now; this vintage was challenging due to the rainy harvest period and this weak mid palate reflects this. A wine to drink now before the dried fruit and herbal flavors completely fades away.
89 points
Chateau Mouton Rothschild 1996
Decanted for 3 hours, this 1996 Mouton is a powerhouse – a young, gorgeous wine at its prime. This vintage is the epitome of the power, voluptuousness and sweet sensuality that Mouton can possess in the best years. Long, supple full bodied with a persistent finish. At 20 years old, it is still a teenager.
96 points