Value for Money Wines
---
---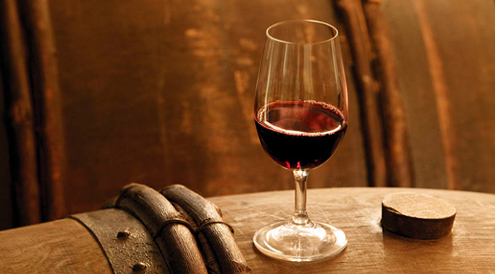 Wine lovers in Hong Kong are so generous opening great bottles of wine that often I am guilty of writing mostly about the rarest, finest and most expensive wines. It is easy to be lyrical and sing the praises of a forty or fifty year old wine that tastes like poetry in a bottle. I do, however, taste at the opposite end of the spectrum – when I am choosing economy class wines for Singapore airlines, tasting samples sent to my office or adding value for money wines to Galaxy Macau's wine list.
Over the past several months, I have had the opportunity to gather a long list of value for money wines all retailing for less than HK$500, with most selling at under $300 per bottle. I define value for money wines as those that taste way above their retail price. Below are a handful of fantastic wines that won't put a dent in your wallet and you can enjoy everyday.
Value for money white wines at under HK$500 per bottle: 
2011 Schloss Lieser-Thomas Haag Niederberg-Helden Riesling Spatlese, Mosel, Germany – This is a sensational lightly sweet Riesling with the limey freshness and crisp uplifting flavours one would expect from an excellent Mosel producer. The floral aromatics are delicate and enticing with a long finish. This light bodied beauty will keep for many years. (90)
2010 Dog Point Sauvignon Blanc, Marlborough, New Zealand – This is a vibrant ripe style of New Zealand Sauvignon Blanc that veers more toward mangosteen and passionfruit flavours rather than green, herbaceous ones. Wonderful textured, zingy mouthfeel and good finish makes this a good value at around HK$200 per bottle.(88)
2010 PHI Lusatia Park Vineyard Chardonnay, Yarra Valley, Australia – Talented Steve Webber, the 2007 Winemaker of the Year (awarded by Gourmet Traveller Wine), makes this delicious complex Chardonnay from Yarra Valley. The fruit is handled by gravity and indigenous yeasts are used – the details are evident in the complex flavours, great concentration and long length. (91)
2010 Jean Marc Brocard 'Quintessence Rive Droite du Serein'
Chablis Premier Cru, Burgundy, France – This is a modern Chablis that moves away from lean edgy flavours to one that is exuberant and fruity. However, there is plenty of restraint and fine Chablis acidity to form the backbone to these lifted flavours. There is much to enjoy now with its pretty stone fruit flavours but those who are patient to keep the bottle several more years will be rewarded in 3-5 years time. (89)
2010 Stags' Leap Chardonnay Napa Valley, California, USA –  This is one of the unusual Chardonnays from Californian that does not undergo malolactic fermentation, a process that decreases acidity and rounds out the wine. The wine offers a good depth of juicy stone fruit flavours followed by a long finish. Stags' Leap Winery, established in 1893, is different from Stag's Leap Wine Cellars, and enjoys a similar premium status. This is a great value wine at under HK$250. (90)
2009 Miguel Torres Marimar Estate Don Miguel Vineyard Chardonnay, Russian River Valley, California, USA –  This full bodied white wine exhibits all the ripe stone fruit flavours one would expect from a premium Californian Chardonnay. Plus, there is wonderful acidity and depth with hazelnut and fresh peach flavours that linger for a long time in the finish. This organic vineyard run by Marimar Torres continues to make great wines at good value. (90)
Value for money red wines at under HK$500 per bottle:
2008 Isole e Olena Chianti Classico, Tuscany, Italy – This is an elegant Chianti with a vivacious personality. The flavours are vibrant and youthful with red cherry fruit accented with spices and earth. This is a lively wine that is not over-done nor extracted and offers much early drinking pleasure.
(88)
2008 Fattoria Nittardi Nectar Dei Maremma Toscana IGT, Tuscany, Italy – This Bordeaux blend from Tuscany is made in a modern style with generous plush tannins and a wonderful array of dark berry fruits. The tannins are firm and polished, lifting the flavours with a fairly long finish. Best enjoyed about 3-5 years from now. (91)
2009 Allegrini La Grola, IGT Veronese, Veneto, Italy – This full bodied voluptuous red is an IGT because of its Syrah content in addition to the traditional Corvina grape variety. The wine has a velvety textured wine with sweet ripe plum flavours and all of its components in balance. (90)
2009 Mitolo G.A.M Shiraz, McLaren Vale, Australia – This is a powerful full bodied wine that still manages to exude detail and freshness. Mitolo is a joint venture between talented Barossa winemaker Ben Glaetzer and Frank Mitolo. There is no denying that these wines are from South Australia and there are plenty of generous flavours to enjoy here.
(89)
2009 Pine Ridge Forefront Cabernet Sauvignon, California, USA – Who says Californian Cabernets are too expensive? This delicious juicy full-bodied Cabernet priced at under HK$200 is a real bargain. Flavours are ripe, generous and the texture is round and supple. (88)
2007 Bodegas Roda Rioja Roda Reserva, Rioja, Spain – under 300 This modern style Rioja offers the classic flavours of ripe strawberry-scented Tempranillo along with details and nuances derived from modern winemaking. Rather than American oak, this wine is matured in French barriques for twelve months followed by two years of aging in bottle. Good value at under HK$300 per bottle. (89)
Reprinted with permission from South China Morning Post