The Purity of 2011 Sauternes
---
---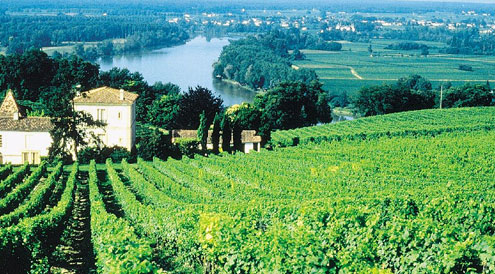 Over the past 12 years, it has been the odd years in Sauternes that have been hugely successful starting with 2001. But 2010 broke this cycle of lucky odd years by bringing us phenomenal sweet wines and 2011 adds to this modern trilogy of complex, refined sweet wines with concentrated botrytis.
2011 has greater purity of flavours than 2009 and is also less opulent in style. The personality of this vintage is all about freshness and precision; the style is closer to 2010 and 2001. It was not an easy vintage and 2011 Easter Sunday was a devastating day for a handful of Sauternes producers including Chateau Guiraud, Chateau La Tour Blanche and Chateau Lamothe. Chateau Guiraud lost 60% of their crop and La Tour Blanche an even higher percentage.
Hail was followed by months of warm and dry weather with vineyards showing signs of water stress until mid July when the rain finally arrived. The rain fell in huge amounts with Chateau Climens recording 100mm between July 11th and August 8th. Combined with very low temperatures over the summer months, the main concern was not about botrytis but about grey rot, sour rot and other diseases. Xaviar Planty at Chateau Guiraud says during the first trie, ten days were devoted to cutting off grapes affected by rot and those that were not ideally ripe.
Botrytis spread very rapidly in early September following showers and morning mists during the first ten days of the month. Thus fewer passes in the vineyard were necessary for most Sauternes producers. It was important to have larger numbers of pickers ready to be deployed this year because timing was crucial to enable botrytis infected grapes to be picked quickly rather than risk having the grapes hang too long on the vines.
2011 was one of the earliest harvests over the past few decades with many starting harvest as early as the 7th and 8th of September. Yields were low for those affected by hail, but for many others, yields fell within their average. At Yquem, harvest started September 15th and ended on the 14th of October with only four passes, two fewer than the average. Concentration was so intense in 2011 that both at Climens and Yquem, golden grapes were included to balance the botrytis intensity. Sugar levels were high, many above 140gm per litre with firm acidity from the cool summer months.
This is a vintage with great finesse, one that combines concentration and depth of flavours while offering gorgeous aromatics. There is purity and brilliance in these wines without the added weight and opulence found in the great 2009s. The 2011s, given their acid levels will likely last as long as the 2010s. Even among unclassified Sauternes producers, the quality was high, confirming that this is another very successful vintage. Compared to other Bordeaux appellations, this is the shining, golden light of the vintage.
Jeannie's Top 10
1) 2011 Château d'Yquem, Sauternes, Bordeaux, France
Layered, voluptuous wine with great precision and very long finish. Same sugar levels as 2010 and in similar style with lifted acidity. Classic, majestic Yquem crafted to age for decades. (95-96)
Peak: 2023–2062
2) 2011 Château Raymond-Lafon, Sauternes, Bordeaux, France
Delicacy and detail here displaying the dedication and talent of the Meslier family. Flavours are refined, pure and complex; wine possesses both finesse and charm. Very successful year for this under-valued chateau. (95-96)
Peak: 2021-2047
3) 2011 Château Climens, Barsac, Bordeaux, France
Tasted 8 different barrel samples harvested between 8-28 September. Fine, complex, elegant. Final blend under the deft guidance of Berenice Lurton will no doubt create another great vintage for Climens. (94-96)
Peak: 2021-2047
4) 2011 Château Doisy-Daëne, Barsac, Bordeaux, France
True to house style, there is lifted flavours of intense marmalade and dried mango with refreshing acidity. Fantastic concentration, finely textured sweetness and excellent length. (93-95)
Peak: 2021-2047
5) 2011 Château de Fargues, Sauternes, Bordeaux, France
Great density and unctuous texture that is classic Fargues. Generous, full-bodied, with layers of flavours ranging from dried apricots to sweet honeysuckle and marmalade. Very long, layered and beautifully made. (93-95)
Peak: 2025-2047
6) 2011 Château Rieussec, Fargues, Bordeaux, France
Departing from its usual unctuous style, this vintage displays great purity and lifted, elegant flavours. Great concentration of flavours and amazing complexity. Exotic fruits and floral notes are typical of Rieussec. A precise, detailed wine with a long finish. (93-95)
Peak: 2021-2047
7) 2011 Château Suduiraut, Preignac, Bordeaux, France
Opulence meets fresh acidity. Unctuous on the palate and heavier than its classic style with 150gm per litre of residual sugar, but the firm acidity balances the sweetness well. A powerful wine that will age for decades. (93-95)
Peak: 2025-2047
8) 2011 Château Coutet, Barsac, Bordeaux, France
Great density and concentration with subdued acidity this year which is unusual for Coutet where one expects raciness. Rich, honeyed and unctuous. Fat and chunky right now but the depth and finish shows promise.
(92-94)
Peak: 2025-2047
9) 2011 Château Guiraud, Sauternes, Bordeaux, France
Elegant, refined style, typical of Guiraud. Silky sweetness with finely woven flavours and long finish. Combines finesse with depth. Delicate yet intense, the wine possesses breeding and immense drinkability. (92-94)
Peak: 2021-2042
10) 2011 Château Doisy-Védrines, Barsac, Bordeaux, France
Perfect combination of generous flavours, lifted aromatics and freshness. Despite its power, the palate feels fresh and lively, ready for another sip. 150gm per litre residual sugar with nearly 14% alcohol! Very successful vintage that is denser and sweeter than the 2009. (92-93)
Peak: 2025-2047