The Diversity of Piedmont
---
---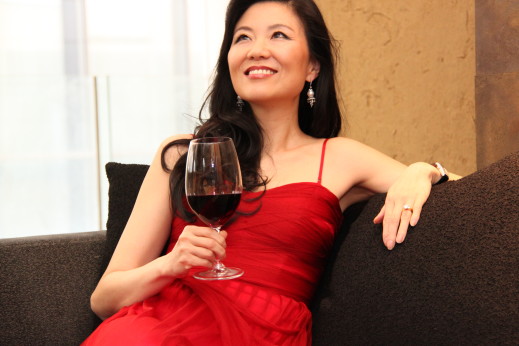 The first time I tasted a very mature Barolo, a 1964 Borgogno, I remember thinking that there was more than just a whiff of black fermented tea notes there. I couldn't place which black tea I was smelling at that time about 15 years ago – it could have been pu'er, assam or Darjeeling. Tea flavours fascinated me because I kept finding them in wine but didn't know enough about different teas and their aromas to describe them accurately. It is only recently, thanks to the help of tea Masters such as Vesper Chan and Wing Chi Yip, and their helpful introduction to the world of teas, that I started to make more precise links.  
While I do find aromas of different types of white tea and semi-fermented tea in some French red wines, I find it much more often in Italian reds. The red wines of Piedmont, especially from the Nebbiolo grape variety, expresses a wide range of tea flavours. (Please see my notes below for examples of tea flavours found in Piedmont red wines.)  
Seminars and tastings can introduce the flavours of wines from a region, but there is no substitute to walking the vineyards, having conversations with winemakers and most importantly, enjoying the food and wines of the region in situ. When I was in Piedmont, I took full advantage of the diversity of wine styles from this small region – from bubbly, aromatic Moscato d'Asti to serious Barolo and Barbaresco. But even within a delimited, tiny region like Barolo and Barbaresco, wine styles vary widely. Some are still producing their Barolos the old fashion way resulting in subtle flavours with a savoury earthiness, while others espouse new methods expressing the sweeter purity of Nebbiolo.  
One can't talk about Piedmont without mentioning the global ambassador for this region and of the country: Angelo Gaja. In person, he is bigger than life — exuberant, passionate and so charismatic that one might easily fall under the spell of his intelligent, piercing blue eyes. At 72 years of age, Gaja can easily pass for 60 or perhaps even younger. He has been a pioneer for the region, being the first to experiment with small French barriques back in the 1960s and finally preferring them over large traditional oak vats by the 1970s. Gaja was among the first winemakers to emphasize lower yields and severe pruning to increase grape and wine quality. He also pioneered the concept of single vineyards in a region where blending was the norm. With amazing foresight, he was the first to plant Cabernet Sauvignon and Chardonnay in Piedmont while others followed years later. Gaja opted to leave the DOCG system for his most sought-after single vineyard Barbarescos in a public break with tradition.  
Another very modern Piedmontese winemaker is Roberto Voerzio. He is fanatical about low yields and harvesting later than most to achieve phenolic ripeness. He used to use French barriques but has recently moved back to large oak vats. In the past, the wines were placed in 30% new barriques and 70% older barriques. Starting with the 2008 vintage, half of Voerzio's Barolos spend the first year in medium size oak vats and the other half in old barriques. Voerzio's Barolos have flavour expressions that are not often found in traditional Barolos such as mocha, chocolate and vanilla. Other modernists in this realm include La Spinetta and Elio Altare.  
Gaja has engendered many modernists, each forging their own path rather than mimicking or following a leader — a very different mentality compared with Asian culture. Among the top Barolo and Barbaresco producers, there are many divides and debates, such as ripeness levels, the different methods of maceration and winemaking and use of wood for maturation (whether new or old, small or large, French or local).  
At the traditionalist corner is Maria Teresa Mascarello of Cantina Mascarello Bartolo. She rejects small barriques, refuses to change the traditional method of long maceration time and continues to use the cement tanks (rather than stainless steel) that were used by her family since 1919. She is passionate about her role as the caretaker of the family's five hectare vineyard holding and is clearly devoted to preserving what she believes is the essence of traditional Barolo. She explains, "Barolo has a strong identity and this should not change with the market. Barolo must be constant." Being traditional means rejecting single vineyard designations and trying to make wines that suit an 'international palate'. With her grey hair and probing eyes, she is as intense as Angelo Gaja and equally clear in her vision for the wines she produces.  
In reality, top quality Barolo and Barbaresco winemakers straddle both tradition and modern methods of winemaking. While strictly traditional producers like Mascarello, Giacomo Conterno and Aldo Conterno may be on one end of the spectrum, the majority lie somewhere in the middle. Quality producers like Vietti, Luciano Sandrone, Renato Ratti and Ceretto, are not extremists but pragmatists who adopt methods that may be old or new to their advantage to produce the Nebbiolo expressions they desire.  
Not only is there a wide variation in winemaking and vineyard philosophy, the region is equally diverse. The Consorzio for Barolo and Barbaresco have launched their new map which delineates over 200 specific crus in the region. What makes this region fascinating is that there are so many strong voices and personalities combined with a legacy of crafting wine that are complete, complex and long-aging. At the end of the day, the debates over what is modern and what is traditional are less important than the passion and dedication to quality of the producers. And this, the Piedmontese posses in abundance.  
Piedmont is a microcosm of Italy and her wines – plentiful styles, respect for indigenous grape varieties, small vineyards, very unique expressions and strong personalities. What makes the wines even more special is the way their pair so beautifully with the local delicacies. Wines like 1990 Renato Ratti Barolo Marcenasco Rocche was made to pair with the heavenly white truffles from this area.  
In my mind, there very few wines in the world that can express floral, delicate, beguiling aromas then unleash its tannic, forceful, concentrated power on the palate like a young Barolo. 'Iron fist in a velvet glove' was coined for Nebbiolo. Although some attribute this expression to red Burgundy, there is no comparison between the sheer tannin and acid structure of Nebbiolo compared with the more demure lighter structured Pinot Noir. The full-bodied Nebbiolos from this region reflect the producers who craft these remarkable wines – brimming with Italian individuality and vivacious personality.  
Tea Flavours Found in Piedmont Red Wines:  
1. 2007 Malvirá Roero Riserva Trinità DOCG
This 100% Nebbiolo from calcareous clay and sandy soil exhibits hints of white tea. On the palate the flavours are more earthy and closer to pu'er tea leaves but the aromatics are delicate and savoury. The Nebbiolo flavours here are austere and the tannins quite dry on the palate with moderate length.
Tea Flavours: White tea  
2. 2008 Paitin Sorì Paitin Barbaresco DOCG
This is a very aromatic Barbaresco with hints of longjing green tea and jasmine infused oolong tea. Lovely floral notes with firm tannins and silky textured flavours. Elegant Barbaresco with good length.
Tea Flavours: Longjing green tea, Jasmine tea
  3. 2008 Bruno Rocca Rabajà Barbaresco DOCG
Full bodied modern style Barbaresco with sweet plum and blackberry expression. On the palate, this wine exhibits a combination of jasmine and pu'er tea notes. There are darker flavours here than with traditional Barolo along with very firm tannins. Fruit expression is young and closed.
Tea Flavours: Jasmine tea, Pu'er tea  
4. 2007 Fontanafredda La Rosa Barolo DOCG
Combination of pu'er and white peony flowers on the nose with a rounded fleshy palate. This is a full generous wine with tannins that rise in the middle and finish. Very young with good potential to age/evolve beautifully.
Tea Flavours: White Peony tea, Pu'er tea
5. 2007 Fratelli Pecchenino Le Coste Barolo DOCG
Hints of jasmine and white peony on the nose with firm tannins on the palate. Lovely flavours with firm tannins and grippy finish. The wine shows the ability to age but at the moment the flavours are closed.
Tea Flavours: White Peony tea, Jasmine tea, Pu'er tea
6. 2008 Renato Ratti Marcenasco Barolo DOCG
Wonderful nose reminiscent of jasmine tea and osmanthus oolong. Very fresh, still youthful with velvety tannins and a long finish. Well made Barolo with supple texture and lively aromatics. Tea Flavours: Jasmine tea, Oolong tea with Osmanthus  
Republished with permission from Noblesse