The Bordeaux Frenzy
---
---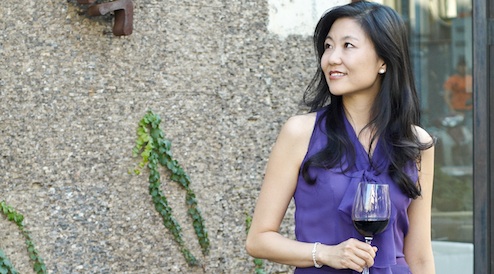 It's that time of the year again and I am preparing myself mentally and physically for the oncoming grind. Every night for the past three nights, I have used fluoride mousse for my teeth before going to bed. I have kept my wine drinking and tasting this past week to a minimum because I know that big tasting days are ahead of me in Bordeaux. 
I dig up my 2009 en primeur Bordeaux notes from exactly this time last year and review them over my morning coffee. I notice the wines I swooned over and rated over 95 and place a check next to them so I remember to compare how different the 2010 vintage might be for that wine this year. I laugh at the hundredth time I see 'cedar', 'tannic' and 'blackcurrant' written in my notes and chuckle at my terse notes of the last few wines of a long day – 'Simple, short, like bitter ginseng; would rather drink water.' Timing is everything and when wines come at the end of a 120-wine tasting day, well, life is just not fair.
I do try to be fair to wines and attempt to taste the top wines and those I have rated low at least twice to compare two samples. The days are frantic and the pace is relentless during en primeur week, which officially begins April 4th this year. During that week, thousands of press and Bordeaux buyers descend upon this most important fine wine region in the world to evaluate the latest vintage still evolving in the barrel. We all realize this is a crazy process – judging wines that are still not the final blend with rough tannic edges and dense, youthful flavours that just plop on your tongue. Experience helps but so does focus, concentration and stamina!
The tastings are extremely well organized by the Union des Grand Cru de Bordeaux and the press are offered the option of tasting open or blind (I always choose the latter). The buyers have also gathered en masse and the final commentaries of these combined groups will provide the Bordelais feedback to set the prices for the 2010 vintage. Hundreds of millions of Euros are at stake, prices of top Bordeaux chateaux can fluctuation more than 50% in either direction depending on the final evaluation of the vintage.
2010 is reported to be another phenomenal vintage. Wasn't it just last year that 2009 was declared 'the vintage of the century'? In the Bordelais world, every other year is a 'vintage of the decade' and every third year is 'the vintage of the century.' Yet we fall for it every time – remember how prices rose to new stratospheric heights in 2000, then 2003 and again in 2005 and 2009. We may see more record-breaking in 2010. Let's hope not, but frankly I am not that optimistic.
As a commentator to this very well-oiled marketing and business machinery with an apt name, the Place de Bordeaux, I do have reservations about my role. My growing unease was very well expressed by Jancis Robinson, Master of Wine and prolific writer, when she sent me this note: "As I know you are well aware, we are all effectively used by the Bordelais to hype demand and inflate prices." Recently she has been writing about the role of the media and reflecting on how we are being manipulated to report on these infant wines to create excitement and media buzz which ultimately contributes to higher prices. The opposite can also be true, when key critics condemn a vintage, prices will plummet. One method of stepping away from this chessboard and becoming a player rather than a pawn, is to stop publishing tasting notes and ratings until prices for these wines are released. Unfortunately, the ratings and reviews have already started to seep out and this year, it seems unlikely that anything will come of Jancis' rally to cool the media hype surrounding every new 'great' vintage of Bordeaux.
Reprinted with permission from South China Morning Post