Sauternes & Chinese Tea Flowers
---
---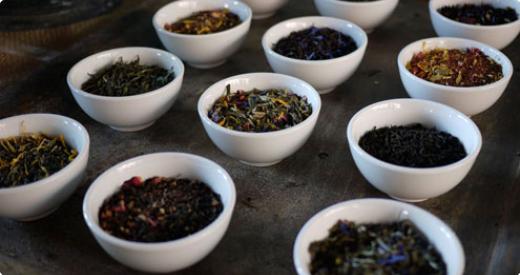 This month, Jeannie Cho Lee MW further delves into the flavours of tea by focusing on tea flowers and Sauternes. Jeannie leads a series of Sauternes masterclasses and wine dinners together with the Shangri-la Group and Château Guiraud in 4 Chinese cities: Chengdu, Wenzhou, Hangzhou and Dalian. During the masterclasses, five vintages of Château Guiraud will be tasted and five Chinese tea flowers will be available as a reference point to describe and appreciate these wines.
In each of the four cities, the Shangri-la Group's team of Chinese chefs presents a 6 to 8 course menu incorporating edible flowers and or tea flowers into the local cuisine. Jeannie leads the discovery of finding Chinese tea flower aromas in the wines and explores the pairings between the different vintages with the various local Chinese dishes.
Below is a selection of Château Guiraud vintages and Jeannie's reviews, including Chinese flower reference points.
2002 Château Guiraud, Sauternes, Bordeaux, France
The 2002 Guiraud has nice depth of fruit with great purity of flavours. On the palate and the nose, there are distinctive notes of honeysuckle, peony and roses. A balanced, elegant, young Guiraud with great focus and layers of flavours, this vintage will keep for a long time.93 points
Flower Aromas:Honeysuckle, Peony, Rose
2001 Château Guiraud, Sauternes, Bordeaux, France
Lovely colour of deep amber gold. This is a rich, full-bodied Guiraud – a great vintage with complex layers of flavours. At first very floral, with notes of osmanthus, then in the finish jasmine and tea leaf aromas along with a layer of spices. Very aromatic with depth and amazing length. The layers of flavours all delivered with delicacy contribute to an alluring and powerful wine.97 points
Flower Aromas:Osmanthus, Jasmine
2000 Château Guiraud, Sauternes, Bordeaux, France
The 2000 has a very pretty, attractive nose of honeysuckle and intense sweet osmanthus flowers. This is not a big wine but rather a medium weight lean and refreshing sweet wine. The intensity is moderate and the sweetness balanced, making it easy to pair with savoury or spicy dishes. A large proportion of Sauvignon Blanc (65% ) in this blend contributes to the freshness and spicy, herbal finish. Wonderful to drink and enjoy now.89 points
Flower Aromas:Peony, Osmanthus
1998 Château Guiraud, Sauternes, Bordeaux, France
Elegant, delicate with dried flowers on the nose with hints of jasmine flowers, roses and peony flowers. This is a very versatile wine with savoury notes and well integrated sweetness. At 14 years of age, the wine is now able to enjoy with an array of dishes, from delicate seafood to poultry. The flavours are focused with lifted flavours. The flowers offer perfumed pleasure and on the palate, the wine exhibits great purity and minerality. Very long finish.94 points
Flower Aromas:Rose, Peony, Jasmine
1989 Château Guiraud, Sauternes, Bordeaux, France
Great example of how aged Sauternes relates to Chinese flower tea and edible flowers. There are hints of chrysanthemum, jasmine and roses here with wonderful depth and layers of flavours. Despite its incredible depth, there is no heaviness or excessive concentration – the wine is elegant, refreshing and perfect to be paired with many different Chinese dishes.95 points
Flower Aromas:Chrysanthemum, Jasmine, Rose