Ode to Mature Wines
---
---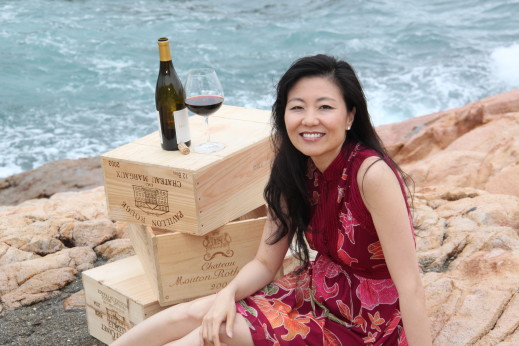 Reviewing my wine notes over the past 23 years, I have to admit to a bias: I am less critical and more forgiving of mature wines than I am of young wines. I judge them less harshly because they can't be judged like young wines. Mature wines have balance, finesse, much tighter and finer textures with flavours that may be faint or musty at first from being locked up in the bottle for so many years. They are not likely to be powerful nor intense and if they are, with time, that youthful brashness will have subsided, leaving in its place a complex web of flavours. Like older people, mature wines need to be overlooked for minor faults since what they offer is subtle, very fine flavours and a slice of history from the era from which they hail.
Enjoying mature wines can be a pitfall – many wines that have the ability to age for decades such as red Bordeaux and Burgundy, have optimal drinking windows that depend on vintage, storage conditions and other details. We are often paying a lot of money for fine wines and not drinking them at the ideal time in the wine's life – often too young and sometimes when they are too old. There is also the risk of high bottle variation – the same bottle of wine can differ dramatically from bottle to bottle especially in wine over 50 years old. Buying mature wines are also a challenge since the provenance, the history of where the wine has been, is hard to trace. Buying from auctions requires research and planning, and the quality and condition of the bottles can vary widely. Buying older wines involve taking risks.
Despite all of these challenges, the taste of a perfectly mature wine just has no rival in younger wines. No young wine can match the finely grained, silky tannins that appear from decades of slow evolution in bottle; no young wine can exude the finesse and elegance that is so fine that it is almost fleeting; no young wine can match the ethereal, magical character of beautifully evolved flavours.
Below are some of my favourite mature wines with perfect provenance tasted during my recent trip to Bordeaux in June 2013 – at Chateau Haut-Brion and Chateau Palmer:
1982 Chateau Haut-Brion
So velvety, silky and beautifully evolved that food is not necessary with this wine. An incredible expression of ripeness, finesse and opulence at the same time. There is plenty to appreciate in this wine – sweet cedar, dried plums, pot pourri and cigar box. The colour is starting to fade and the flavours are evolved. Very long finish. This wine is at its peak but it should remain at this level for at least a decade. (97)
1964 Chateau Haut-Brion
Savoury, classic Haut-Brion with plenty of freshness here along with tobacco leaf and earthy character. This is not a ripe vintage but the Haut-Brion terroir comes through on the palate with layers of earthy flavours. Beautifully evolved and a joy to drink now. (93)
1962 Chateau Haut-Brion
This vintage is as good as the glorious 1961, just with a little less sweetness. What attracts me about the 1962 vintage is the depth in this wine and layers of fascinating flavours that open up in the glass. Even over a 2-3 hour meal, the wine continues to impress and evolve, showing none of its 51 years of age. Amazing wine that is still intense and alive. (99)
1976 Chateau Haut-Brion Blanc
Gorgeous Haut-Brion Blanc with a nose of mature Sauternes. While the nose is filled with floral and dried fruit sweetness, the palate is savoury and gentle with layers of dried jasmine flowers, dried violets, roasted herbs and dried apricots. Beautiful, subtle wine with great class and breeding. Very long finish. This wine will continue to remain at its peak for at least another 5-8 years. Amazing white. (96)
1925 Chateau Palmer Blanc
An amber orange coloured ancient white that smells like a sweet Sauternes but is completely dry. Flavours are fragile and detailed with notes of toffee, burnt caramel and dried yellow flowers. Lifted acidity with a thin frame. Woven like a fine silk crepe de chine. (91)
1945 Chateau Palmer
A structured Palmer that has stood the test of time miraculously well. The wine combines sweetness and layered flavours of dried rose petals and wild mushrooms. Fairly long length. After an hour in the glass the wine did start to fade a bit. (93)
1953 Chateau Palmer
A lovely, elegant Palmer that is not as ripe as the 1961 but with plenty to offer. There is a lively freshness to this wine with notes of dried flowers and still sweet dried berries and hint of cedar. Impressively youthful and drinking beautifully now. (95)
1961 Chateau Palmer
This was my wine of the evening in an extraordinary vertical tasting at the chateau that included the 1983, 1953, 1945 and 1928. A gorgeous bouquet of dried flowers on the nose that is pure pot pourri. The palate offers much more than just floral characters – the wine opens up to a sweet mid palate core with sweet spices, roasted herbs and touch of white truffles. Very long finish. An impressive Palmer that is a once-in-a-lifetime experience. (98)
Republished with permission from Wine Press