New Latitude Wines
---
---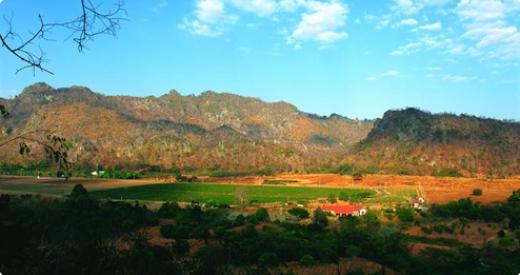 On August 26th 2011, I invited a small group of friends in the wine industry and from the media to taste nearly thirty different wines from Thailand at The Classified. No agenda, no special occasion, just a casual get together to gauge the quality of Thai wines from mainly two key producers – Granmonte and Siam Winery. In general, Granmonte reds were better as a group than their whites and in reverse, Siam Winery's whites were better than their reds.
Some arrived and said, "Do they really make that much wine in Thailand? I didn't think you could put together a lineup of so many Thai wines!" The selection included a handful of rosés, sparkling wines, whites, reds and sweet wines. These wines are not easy to find outside of Thailand and all were shipped directly from the wineries. A big thank you to the producers who sent them to us!
Considering the tropical weather, the humidity and heat as well as double harvest every year, most of the wines offered a refreshing drink. Don't expect concentration and depth – what we can expect are wines that are fresh, balanced and lively. Ten years ago, to assess the quality of Thai wines I would have said, "If the wines are clean and without fault, they are fine." Now, I expect to go beyond fault-free and cleanliness and move toward vibrant varietal aromas, good acidity and balanced components. I still don't expect to find depth, complexity and long length, and didn't find any in this assortment. The selection of wines were as I expected – mostly clean, well made and easy to enjoy with spicy Thai food.
1. 2009 Siam Winery Monsoon Valley Hua Hin Hills Vineyard Blanc de Blancs Brut, Hua Hin Hills, Thailand 
Well made blanc de blancs sparkling wine with a sweet mid- palate and finish. It has lively mixed citrus fruit, pomelo and lemon notes and on the finish, a hint of sweet biscuits. There is just a hint of a foxy note that comes to the fore in the mid palate then disappears quickly in the finish. Not very complex or long, but definitely a well made traditional method sparkling wine. Good effort. (80)
2. 2009 Granmonte Sole Unwooded Chenin Blanc, Khao Yai, Thailand 
This wine is sharp and intensely limey on the palate. There are notes of lemongrass and chives and a sharp, abrasive acidity. Few years aging in the bottle seems to have stripped it of its fruit. (79)
3. 2010 Granmonte Sole Chenin Blanc/Viognier, Khao Yai, Thailand 
This is a simple very basic white that is less fresh than the 2011 version. It is light-bodied with aromas of Thai jasmine, lemongrass and chives with crisp acidity and fairly short length. It will go well with a variety of Thai salads. (80)
4. 2011 Granmonte Sole Chenin Blanc/Viognier, Khao Yai, Thailand 
Slightly better than the 2010. Fairly light flavours of lemongrass, lime and chives. It is a simple wine that can play a backdrop to a lot of different Thai dishes that require a wine with crisp acidity. Enjoy young. (81)
5. 2010 Granmonte Spring Unwooded Chenin Blanc, Khao Yai, Thailand 
This wine has a promising nose — vibrant floral notes, limes, lemons and chives, but the palate disappoints. It is thin and hollow in the middle and finish. Crisp, light, simple wine for early consumption. (79)
6. 2011 Granmonte Spring Chenin Blanc, Khao Yai, Thailand
Fuller-bodied than the unwooded version, but there is a hollowness in the middle. The finish is short and the best part of this wine is its nose – white jasmine, hint of lime and lemongrass. Drink now. (79)
7. 2011 Granmonte Viognier, Khao Yai, Thailand 
This is a wine that has little of the floral and peachy notes of Viognier from the Rhone. Instead, there are fresh herbal notes like lime leaves and dill with hint of guava. It is primarily about green fruits and has a moderate finish. Well made, but fairly simple.(80)
8. 2011 Siam Winery Monsoon Valley Hua Hin Hills Vineyard Medium Dry Chenin Blanc, Hua Hin Hills, Thailand 
This is an off-dry style with the residual sugar balancing the crisp acidity of the Chenin. It is light, tastes simple and dilute with a slightly cloying sweet finish. Not impressive by itself but with spicy green mangoes, it would be a good match. Drink young. (79)
9. 2011 Siam Winery Monsoon Valley Hua Hin Hills Vineyard Colombard, Hua Hin Hills, Thailand  
I've tasted this Colombard on many occasions and I am always impressed. The flavours are savoury and herbal with a nutty background. One of the few whites with some depth of fruit and a moderately long finish. Nicely balanced wine. (85)
10. 2010 Siam Winery Monsoon Valley Hua Hin Hills Vineyard Cuvee de Siam Blanc, Hua Hin Hills, Thailand  
All that I could taste was oak, oak and more oak, from the nose to the finish. The wine's flavours are so weak that the oak completely overwhelms it. (78)
11. 2011 Granmonte Sakuna Rosé, Khao Yai, Thailand
This rosé is a huge improvement from the 2010 – wondering if the weakness in flavours of the other vintages is due to the storage, vintage or bottle variation. This rosé has fairly vibrant cherry, raspberry and strawberry flavours. It is a dry style and has good balance. It is the best among the 3 vintages and bottled in 50cl bottles. (82)
12. 2011 Siam Winery Monsoon Valley Hua Hin Hills Vineyard White Shiraz, Hua Hin Hills, Thailand
The nose is attractive with cherries, herbs and strawberries flavours. The flavours are dilute on the palate but there is good acidity and moderate finish. Not a bad rosé and will taste better with food. (80)
13. 2009 Granmonte The Orient Syrah, Khao Yai, Thailand 
Clean fruit flavours with dark cherry, fresh herbs and spice notes. The tannins lack suppleness and the finish is fairly dry. This wine is one of the better examples of Syrah with good ripe fruit flavours in the mid palate. (82)
14. 2009 Granmonte The Orient Reserve Syrah, Khao Yai, Thailand
Full-bodied red wine with plenty of punch. Impressive array of cherries, plums and anise notes. Given the weaker bodied versions from Thailand, this one is among the fullest bodied and the most flavourful. Good effort. (83)
15. 2009 Granmonte Heritage Syrah, Khao Yai, Thailand
This would be a solid, medium bodied Syrah with hint of game and spices if it wasn't marred by a bitter note in the background. It is not a completely clean wine, but the fruit that does come through is focused and ripe. (77)
16. 2009 Granmonte Asoke Cabernet Sauvignon/Syrah, Khao Yai, Thailand  
This is my top red from this selection of Thai wines. I like its herbal and savoury flavours and notes of blackberries and spices. This is one of the more serious reds from Thailand. Enjoy it while it is young. (86)
17. 2011 Granmonte Bussaba Sweet Wine, Khao Yai, Thailand  
An aromatic wine with lovely apricot, sweet nectarine and pear notes. It is lightly sweet and will go very well with a variety of spicy Thai food. Nice length with clean simple flavours that are vibrant from the nose to the finish. (83)
Photo credit (c) Granmonte Vineyard and Winery