Introducing LE PAN, and the Art of Fine Wine Living
---
---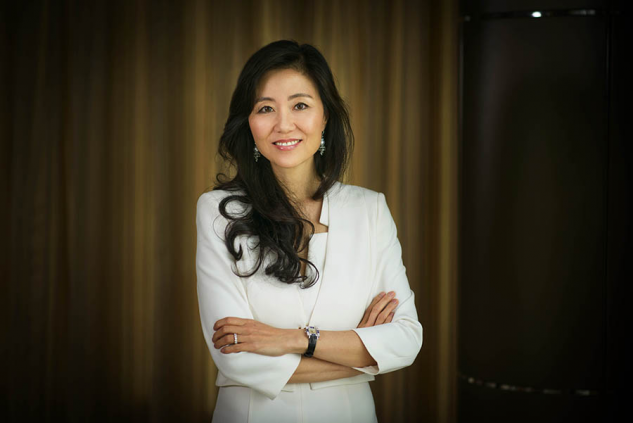 I have always been a dreamer, and one of my dreams has been to create the world's finest wine-lifestyle magazine: one that combines the best creative and design minds, accomplished writers and editors, and the most talented wine professionals.
I want to elevate the communication of wine and its lifestyle to an art form, to be visually captivating, to share stories worth re-telling and to show how this complements a life well-lived. That is the vision behind LE PAN.
After nearly two years of incubation, LE PAN has finally been born. I am proud of what we have created – a unique product without commercial compromises, by a team that is extremely talented, dedicated and passionate.
I am especially proud of the fabulous contributors for our first issue, including Elin McCoy, who tackles the thorny question of whether Robert Parker still influences the wine world. Serena Sutcliffe writes an ode to Domaine de la Romanée-Conti, and author John Carlin spends a day with Christian and Cherise Moueix in their Libourne home. Photographer Martin Morrell captures the down-to-earth couple, on our cover and in the inside pages, in their warm natural environment.
Our cover story is very close to our hearts because it is about the coming together of two very different cultures and personalities: how an art-loving Chinese-American woman met and married one of the most influential wine personalities in Bordeaux. We also interview another amazing individual there, Eric Boissenot, an important, low-key oenologist who consults to four out of the five first growths.
In every issue, we will focus in depth on one wine region: in our inaugural edition we bring you 48 pages of the best of Bordeaux. Despite its recent market woes, Bordeaux is unparalleled. It is still the most important wine region on any fine wine index. For wine lovers, Bordeaux is the wine they are most likely to lay down to cellar and enjoy over their lifetime. Included in this section is a vertical tasting of Château Cheval Blanc and a horizontal tasting of the excellent 2000 vintage with more than 50 wines reviewed. Elsewhere, we explore the great reds of Tuscany and the wonderful whites of Germany.
Our magazine is about the fine-wine lifestyle and you can indulge in our features on the art of cooking with Chinese tea, be whisked into Château Haut-Brion for our fashion shoot, read about the inner mechanics of luxury watch authority Jean-Claude Biver of LVMH, and be engaged by our style columnists Lucia van der Post and Mark C. O'Flaherty.
While you will find plenty of wine ratings, we feel extensive wine notes can detract from the aesthetics of a wine publication: ours are bound in the pullout LP GUIDE, where nearly 300 wines are reviewed and rated every month. For extensive reviews of more than 12,000 fine wines, please visit lepanmedia.com; not only can you explore our wine database, you will also find breaking news and views on fine wine.
At LE PAN our goal is to inspire, delight and share the pleasure of fine wine and the art of good living. Enjoy.