Interview: Frederic Engerer of Chateau Latour on leaving En Primeur
---
---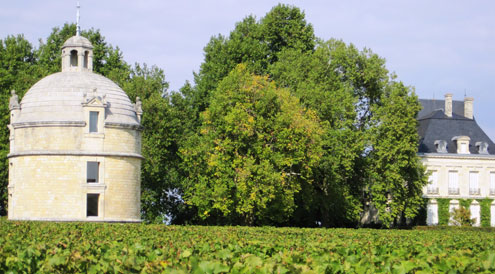 Following Chateau Latour's decision to leave the en primeur system after the 2011 vintage, Jeannie Cho Lee MW spoke to Latour's president, Frederic Engerer, about what the future now holds for the First Growth.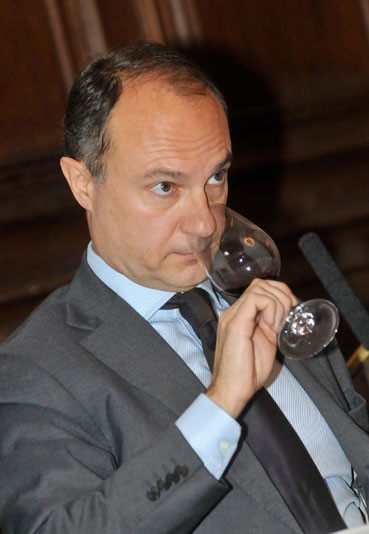 What led you to the decision to leave the en primeur system?
I have been travelling and listening to many wine lovers and the trade from around the world who have complained to me that wines these days are sold and consumed too young. Why is this system of buying wines far too young being imposed on consumers? I believe it is because of a traditional system that has been in place for a very long time. We should be asking ourselves, why can't things be different? We sell wines way too young and it doesn't have to be this way. Consider other wines like vintage Champagne, no one thinks it is abnormal for a Champagne house to keep wines for many years and only release them when they are ready.
We will be able to keep the next vintages and release them when they start to be ready to drink. We have a long tradition of holding back wines on the long term and I think Latour has one of the longest aging potentials in Bordeaux so we need to lead the way. We believe this is the best decision for us, for Latour.
Give an example of how consumers and wine lovers will benefit from Latour selling wines ready to drink?
Let's take Les Forts de Latour as an example. Every vintage, we run out of stock very quickly (except for maybe the 1992 and 1993) and I often say to myself I should have kept more on for longer term. Now that we have decided to sell only when we determine the wines are ready to start being enjoyed, we can keep stock and sell when we deem they will be most appreciated.
People are always asking me for mature wines. I always wish I had more stock of the 1982 Latour for example – these bottles were sold out since 2008. Even vintages like 1997, 1985 or 1999 — it would be wonderful to offer them to the market now. But we just don't have them anymore. We can make many people happy with well-matured wines and we are in the best position to determine when that should be.
Since you are releasing Latour and Les Forts de Latour only when deemed ready for release, how do you define 'ready to drink'?
We will taste and determine the optimal drinking time. We haven't figured out exactly how this decision will be made but we will conduct serious tastings, taking into consideration the wide variation in how people define 'drinkability'. Some people like their wines very young while others enjoy them older and mature so all of this will be considered.
How will not selling the en primeurs change the way Latour will be distributed around the world?
We know there will be changes and we will find out very soon in 2013. The concept of Bordeaux selling as a mature wine is new so the trade and consumers will need to get used to the idea. It is always easier to do what has been done before but times are different now. The en primeur system worked when people travelled less and cellared their wines for long periods. We no longer live in that era – many people don't have the possibility of holding our wines for 20 years in perfect storage conditions as they are moving and travelling more than before.
I just want to be clear that we intend to respect and work with our current negociants – we work with about 30 to 35 negociants and we hope to keep all the relationships. We will be selling our wines next year through the negociants, as we have always done, but the wines released will not be the latest vintage [2012] but older vintages that we deem ready to enjoy.
How long have you been thinking about leaving the en primeur system?
It is difficult to say exactly when but we have been thinking about it for quite some time; really seriously, over the past two to three years. Please remember that keeping wines and selling only when they are ready to drink is in our DNA, it's not new. When Les Forts de Latour was first conceived by Jean-Paul Gardere, it was being sold when they were ready to enjoy, seven years after the vintage! That was the rhythm, to sell when the wines were ready, during the mid 1990s. But then we started to sell Les Forts de Latour through the place, as though it was a badge of honour or glory to do so, but this is a false perception.
How much stock do you have to offer now that you will need to start releasing from 2013 onwards?
We have about twenty back vintages so we have enough to offer something interesting every year. Switching to this new system would not work if we did not have these back vintages. We will be releasing these mature wines to the negociants next year instead of the latest vintage, as we've done in the past.
What has been the reaction to your news thus far, from the trade or consumers?
We have had amazing responses from consumers around the world, in the hundreds, who have written to us telling us they are so happy to see that Latour has made this decision. I have spoken with importers around the world and no one has yet directly told me that it was a bad idea. I have explained and discussed this with them and many understand what we are trying to do. As far as the negociants are concerned, I suggest you ask them yourself.
What do you think will be the biggest impact arising from this change?
Latour will be less speculative since we will release wines for drinking and not for long-term investment. One of the problems with the en primeur system is that it attracted a lot of speculators who are not wine lovers. This way, we avoid speculators of our wines since extremely young vintages will not be available for trading. Let's say I release the 2001 Latour now, not many speculators will buy this wine because it is for drinking now. Distribution will be more fragmented. Private individuals and distribution will become sharper and well defined. Potentially the markup will be lower and we have to be careful with pricing. We are also working on how to provide transparency of provenance of our ex-chateau wines.
What should we expect from Latour during en primeur week in April 2013?
I am not sure who and how many people will come if we are no longer offering the latest vintage in the market. I am sure major critics will come to taste the 2012 because of their professional curiosity. I hope Latour will remain a benchmark for Bordeaux. The next five years will the bridge years where we are crossing over from the old system to the new. We will offer mature vintages but we haven't decided exactly which ones yet; it could be the 2006 Les Forts de Latour and the 2004 Latour, for example.
What do you see as your biggest challenges moving forward?
We are alone in walking this path so many people may not understand why this makes sense. For China, we have a Brand Ambassador who can explain and share the story of Latour, and we have a great person already in the USA. Really understanding the market in China is difficult when you can't even communicate in the same language and you are dependent on translators. Asia already makes up more than 50% of the market so my real challenge is not only China or Asia now, but rather the US. We would like to wake up the American market.
Reprinted with permission from Decanter