Centuries old Issue of Fake Wines
---
---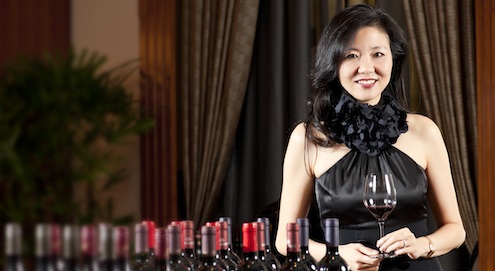 Earlier this year ago, a British lawyer investigating the issue of counterfeit wines in China insisted on meeting me about a "highly confidential case" with which he wanted my advice. I was so intrigued when he described all the proof that he had gathered from his trips to China that I agreed to meet him for coffee. I was shown photos taken throughout China of numerous examples of fake wines; some labels and bottles were obviously a credible tribute to the real brands and many were very poor copies with missing letters and wine information.
On his recent trip, he travelled to parts of China pretending to be a customer who wanted to bottle a 1,000 case lot of wine. He visited bottling companies and wine making companies in three different provinces in China. He discovered that not only was it possible to bottle a wine with nearly any variety he desired but they were equally flexible about the wine labels. One bottling company supposedly asked him, "You sure you don't want Chateau Lafite label? It costs you more, but it sells good."
In terms of content, one could pick and choose wine from a wide variety of 'origin' options such as those from China, Chile, Italy, France or Spain. Each would come with a different price tag. The choices for wine bottle selection were also equally wide, from light, manufactured in China bottles to imported heavier, dark glass options. According to this lawyer, it was relatively easy to create your own wine in China and bottle it with whatever label you wanted.
"We would like your expert advice on the authenticity of some wines," the grey-haired lawyer said to me. "Some are so well replicated on the outside that we need an expert like you to sample these wines and taste them against the original to verify that the wines are indeed fake." He wanted to gather evidence for his European winery clients to take the case to court.
I felt a little guilty knowing that I had agreed to meet with him purely out of curiosity without any intention of getting involved in something this politically sensitive. It is possible that some of the companies that produce these 'order by number' wines have links to regional or provincial governments and it is never a good idea to get involved in undermining the Chinese government. I made excuses and declined his offer to be hired as a consultant.
The problem with fake wines is escalating according to the heads of two of the largest wine importing companies in China, Don St Pierre Jr of ASC and Ian Ford of Summergate. At the Wine Future Hong Kong conference last week on November 7th, both Ford and St Pierre Jr discussed the growing incidences of fraudulent wines in China. Don St Pierre Jr pointed out that over the last five years as regulations on establishing a wine importing company relaxed in China coupled with Hong Kong's wine duty elimination creating a pricing gap between the two regions, smuggling and fraudulent wine sales have increased.
Fake wines come in many guises. At the simplest level, the wine in the bottle is not what it states on the label – perhaps the wine is not all from China or France or it isn't from the chateau that is stated on the label. At a more complex level, the wine bottle can be refilled with its contents being from a lesser-known property or from a less good vintage from the stated property, making it very difficult for the average consumer to tell the difference. Like fake Louis Vuitton bags, there are various grades of fakes and the best ones are very difficult to differentiate and the price tags often reflect this. Is it a surprise that the going rate for empty bottles of prestige wines sell for upwards of several hundred Reminbi? Even in Hong Kong, numerous Masters of Wine and experienced fine wine professionals have whispered in my ear, confidentially of course, that they question the authenticity of many wines that they were served in Hong Kong.
Fake wines are clearly a serious issue in mainland China as well as Hong Kong. However, before this concern is blown out of proportion, it is important to note that the concern about fake wines is centuries old. It was fraudulent wines that inspired Philippe de Rothschild of Chateau Mouton Rothschild to campaign for bottling at the chateau. Pierre Moreau, the director of Chateau Margaux in the 1920s, was also a supporter of this concept and he helped to gather the owners of the four first growths, plus Mouton (not yet a first growth) and Yquem to begin the 'mise en bouteilles au chateau' (chateau bottling).
Bottling at the chateau rather than by various merchants around the world was one measure against the unscrupulous merchants who sold fake wines in the 1920s. These 'Group of Six' took out ads and organised many events to increase the profile of their estates. The laws set forth in the French appellation controlee system, designating certain properties and vineyards the right to use place names, are also the result of producers trying to protect themselves against fraudulent wines being sold under their name.
From the time that sought-after wines came into being, fake wines probably existed in parallel. Opportunists can see that wine is a product with enormous bottle variation and relatively few have the depth of experience to easily identify fakes. The growing fake market is a sign of wine's desirability and its success. After all, imitation is the greatest form of flattery.
Reprinted with permission from South China Morning Post