Bordeaux En Primeur: Looking back at 2010 & looking forward to 2011
---
---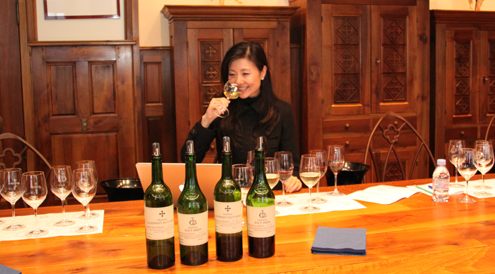 Asian Palate looks forward to sending you daily coverage of the 2011 Bordeaux en primeur. We will be posting an exclusive selection of Jeannie's tasting notes, interviews, photos and insights on the quality of wines from all the major appellations in Bordeaux. Check our site daily and follow us on Twitter , Weibo and Facebook . Be the first to find out about the quality of the 2011 Bordeaux and how it compares with previous vintages.
To review Jeannie's assessment of the two previous Bordeaux vintages, read these articles — Wrapping Up the 2009 En Primeur and My Top Ten 2010 Bordeaux . 2009, as Jeannie has written in numerous publications, was a fantastic vintage filled with opulence, lush, ripe fruit and generous flavour profile. The 2010s were equally impressive but with a very different flavour profile — denser, richer and with heavier tannins compared with the 2009s.
For both years, Jeannie summarises the wines from the major appellations in the region, from St. Julien to Pessac-Leognan . For value for money choices in 2009 and 2010, click here ; also find Jeannie's top ten picks for overall best performers.
2011 will offer similar coverage on the new vintage so be sure to stay tuned!