Bordeaux En Primeur 2014: Margaux Tops First Growths
---
---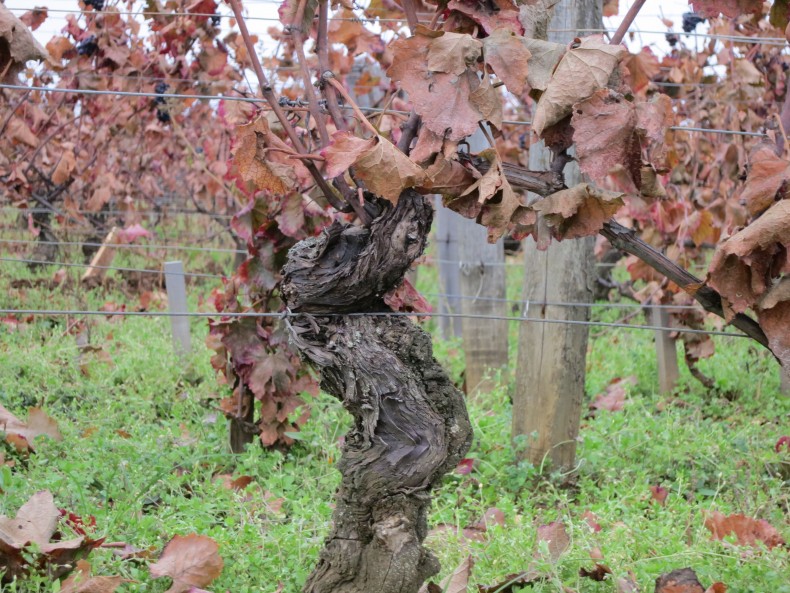 Jeannie Cho Lee reviews the First Growths on her Bordeaux 2014 tour.  
Tasting Lafite, Mouton and Latour back to back was a great way to start the day.  
Lafite was my first appointment and it was, by coincidence, the most appropriate choice to be tasted first because of its delicate, shy nature compared with Mouton and Latour.  
The Carruades is delicate and reserved this year with great freshness made in an early drinking style. Lafite is true to its character – a bit aloof, proud and filled with nuanced layers of flavors but not willing to share very much at the moment. The tannins are velvety smooth and there is no hint of bitterness in this vintage. It is a classic, very good but not great vintage for Lafite. Mouton is much more open compared with Lafite – opulent and lush with generous flavors of plums, blackberries and cedar.  
The style at Mouton is becoming more and more refined since Philippe Dhalluin joined as technical director in 2004.  
This was the time when stricter selection for the grand vin, Mouton, started. Prior to 2004, about 80 percent of the harvest went into making Mouton but since 2004, only 50 percent makes it into the grand vin while the rest goes into Petit Mouton, raising the quality of the second wine as well the first.  
This is an excellent vintage for Mouton with well-handled tannins and wonderful balance.  
Dense, concentrated Latour  
Latour is the most structured and strict among the three first growths with amazing density and concentration.   It's difficult to get detailed flavors at the moment but the quality of the tannins combined with the freshness on the palate with hint of violets and jasmine suggest this is a wine for long-term cellaring. Too bad we won't see this vintage offered in the en primeur market – Latour has not joined the en primeur sales since 2012.   Chateau Margaux is a beauty, not one of the most intense wines but one with grace, balance and lovely red fruits.   There is power behind the layered flavors and the lingering finish suggests this is a wine that will age beautifully.   Haut-Brion 2014 is reserved and quite stern, with flavors of tobacco, black fruits and savory spices. The mid palate is not as intense nor as powerful as some of its recent great vintages like the 2010, but all the components are in balance.   La Mission is a wonderful surprise as it is so flamboyant and expressive with layers of wonderful spices that it made the Haut-Brion appear mute. It is an excellent vintage for La Mission.  
Fresh, vibrant, buy!  
All of the five first growths are well crafted with ripe tannins and a wonderful, refreshing backbone.   What I love about this vintage is the fresh, vibrant character, no doubt from the cool summer.  
On paper, the analysis does not indicate that this vintage has higher acidity than normal but there is a coolness to the fruit with no jammy or over-ripe character.   The terroir definition is also very clear – Lafite is quintessentially Lafite; Mouton is generous and approachable; Latour is classically backward with immense quiet power; Haut Brion is aristocratic and confident; Margaux is simply gorgeous.  
I would not hesitate to buy any of the five first growths in 2014 if quality was the sole consideration.   The reality is that prices do matter and if prices are reasonable, not higher than in 2013, it is worth buying a case or two for your cellar.  
My top choice would be Margaux, followed by Mouton and Latour (when it is released at a later time).