Bordeaux En Primeur 2011: My First Impression
---
---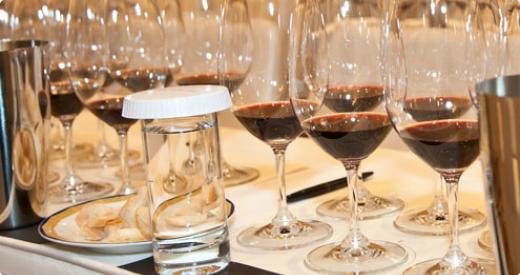 After tasting about a half dozen 2011s today, I am starting to get an idea of the character of this challenging vintage. It is much too early to offer impressions of the regions or the vintage in any conclusive terms. Thus far, I've tasted some of the best producers including one First Growth, Chateau Margaux, and one second growth, Chateau Pichon Longeuville Baron—all of which gives me the sense that this vintage will have erratic quality levels. 

Thanks to the detailed explanation by Veronique Dausse of Chateau Phelan Segur in front of a map of St Estephe, I now have a good idea of how the roller coaster weather affected this region in 2011. The severe drought during April to June did not completely shut down the vines but left them dehydrated with slow growth and ripening. Then there were the hot sunny days of late June which further water-stressed the vines and the cool summer did little to help ripen of the grapes. The one unique challenge to St Estephe was the hail on 1 September, which destroyed parts of the vineyards and affected the current crops of many producers.
Under these conditions, Phelan Segur managed to coax some wonderful cedar, spice and blackberry flavours from this vintage. The wine has attractive aromatics on the nose. However, the palate profile was less enjoyable since the tannins were heavy and quite chunky. Veronique seems to think this will come around but I feel that this boxy, sturdy character in the wine will remain, just like the tannins in their 1995 vintage.
So far, the whites have been more impressive than the reds. Chateau Margaux' Pavillon Blanc has gorgeous aromatics, a lean body, and freshness while offering a beguiling list of flavours that are delicately layered. This is a very successful Pavillon Blanc. At Pichon Baron, I was able to taste their dry white S de Suduiraut and their Sauternes, Suduiraut. I was very impressed with both – the S is a medium bodied dry white made from 45% Semillon and this year, the aromatics are beautiful with notes of start fruit and dragon fruit. The Suduiraut was unctuous and filled with honey, marmalade flavours from a botrytis-filled vintage.
I am looking forward to tasting more whites and sweet wines from this vintage, which have done very well so far. I will wait to comment on the 2011 red wines until I have had a greater sampling of wines from the vintage. Stay tuned!