Bordeaux En Primeur 2011: Lower Yields and early Harvest
---
---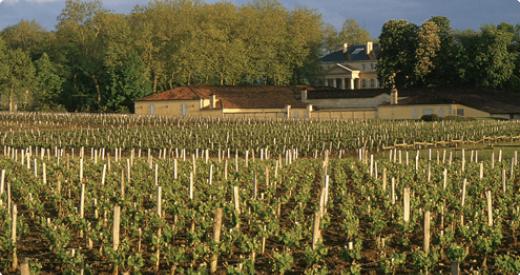 Day 3 of Bordeaux and the vintage characters are becoming clearer – today I tasted 2011 Haut Brion, Latour and Margaux. The three first growths produced very different wines and this is a vintage that forced everyone aspiring to make quality wine work very hard in the vineyard. At Haut Brion, Jean Philippe Delmas says that during harvest, sorting was essential to make the concentrated, rich styles that Haut Brion and La Mission Haut Brion made this year. Because of strict selection using optical sorting machines that allows only ripe berries that fit certain parameters to pass, volume decreased by 5% in addition to the naturally lower yields from this vintage.
Most châteaux had lower yields this year and a very early harvest. Some châteaux like Palmer had terrible hail affect their vineyard and they lost so much crop that in certain parcels, yield was 5 hectolitres per hectare. St Estèphe also had hail in early September and some wineries lost a lot of fruit. Though Jean Guillaume Prats of Château Cos d'Estournel says that the damage was minimal because the hail was short and concentrated with the damage done to leaves rather than on the grapes. The wines of Cos this year is restrained and elegant rather than the blockbuster, dense, concentrated styles of previous vintages. Prats says in this vintage it was a mistake to extract too much since the tannins were massive and there would be the possibility of extracting unwanted harshness.
At Château Margaux, the tannins were dense and sticking out in an awkward way. There is still some level of finesse and refinement in this wine, but the balance is skewed toward the elevated tannins and away from delicate, layered flavours. The Pavillon Rouge was another surprise since this style is usually elegant and harmonious. There seems to be a block of tannins that prevent expression of nuances and aromatics.
Haut Brion and La Mission Haut Brion made very intense wine this year backed by very firm, ripe tannins. The consistency of Haut Brion and La Mission over the past more than five years is impressive. The wines have both concentration and depth with supple, velvety textured tannins. Alcohol levels are down for most châteaux indicating lower sugar levels at harvest.
Full tasting notes and ratings of each wine will be up on the website after at least 200 wines have been assessed.