Bordeaux En Primeur 2011: A Weather Review
---
---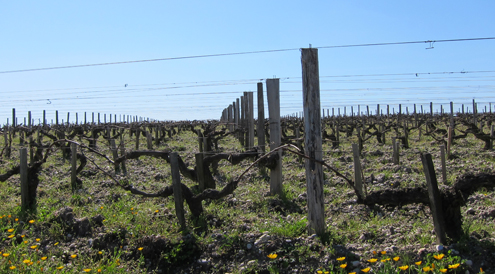 The pre-conditions for a quality red wine vintage were there¡ªsummery temperatures in the spring triggering early flowering in mid-May, together with dry weather conditions. However, late June brought hot weather which burnt whole bunches, especially Cabernet Sauvignon, according to Denis Dubourdieau, Oenology Professor at the University of Bordeaux and consultant to numerous chateaux including Cheval Blanc and Haut Bailly.
The summer months recorded erratic temperatures, alternating between high as well as low temperatures depending on the day. While veraison (grape bunch maturation) was early, August was rainier and more humid than usual, providing conditions rife for rot. September was warm and dry but the damage from the aberrant preceding weeks had already created uneven ripening and rot in the vineyard.
Harvest was early for most chateaux but there were some risk takers who tried to wait for phenolic (tannin) ripeness by leaving the grapes longer on the vines. Overall, it was an early but extended harvest where those who could afford it, sorted bunch by bunch, or even berry by berry, to remove the rotten grapes. According to Henri Lurton of Chateau Brane Cantenac, his yield was down by one-third because of rigorous selection. Yields were low for most in 2011.
Mother Nature offered a mosaic of challenges this year ¨C spraying hail in St Estephe and more rain in the southern Medoc than in the north. ¡°There is no doubt that the 2011 vintage will be less good than 2009 and 2010,¡± said Jean-Guillaume Prats who was recently in Hong Kong. ¡°People may compare this vintage with the 2008 but one thing is for sure, the prices will not go as low as the 2008 vintage.
This will clearly be a winemaker¡¯s vintage and quality will be uneven compared to the previous two vintages. Dubourdieu says vines on clay and limestone fared better overall than those on gravel, indicating that the right bank may have produced better wines this year. There are some positive comments about the white wines emerging but no conclusive assessments. One hopeful region is Sauternes and Barsac where fully botrytized grapes were picked according to Dubourdieu and many other producers. I am especially looking forward to tasting the sweet wines since I am covering the region for Decanter this year.